Worship Planning... Simplified.
Planning services, scheduling volunteers, and making sure every slot is filled. Putting together a weekly service used to be a lot of work... before ChurchTrac.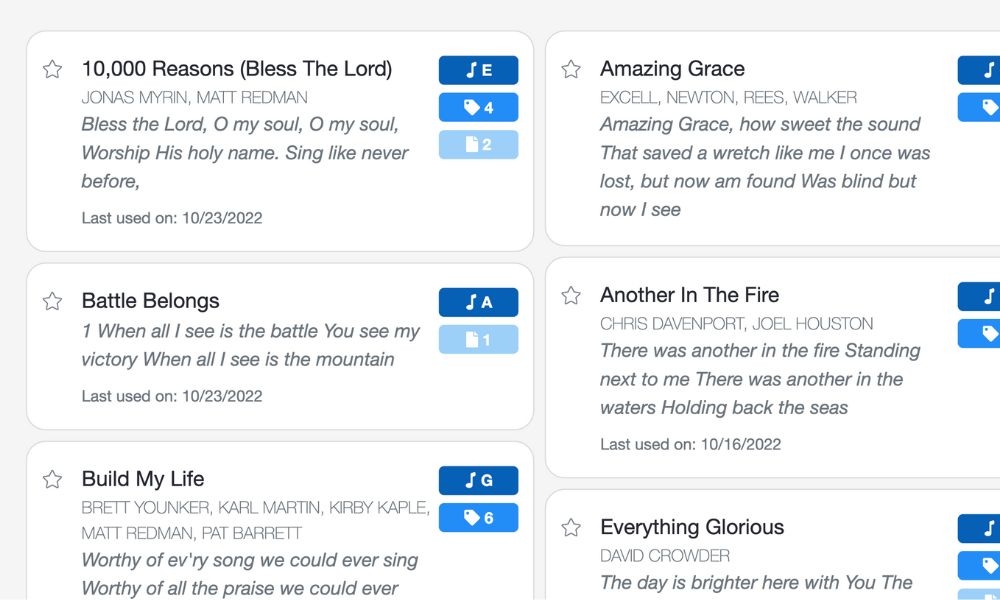 Manage Your Song Library
Keep track of the songs you use, and organize them into collections and favorites. Search by tags, key signature, lyrics and more. Import with CCLI SongSelect integration.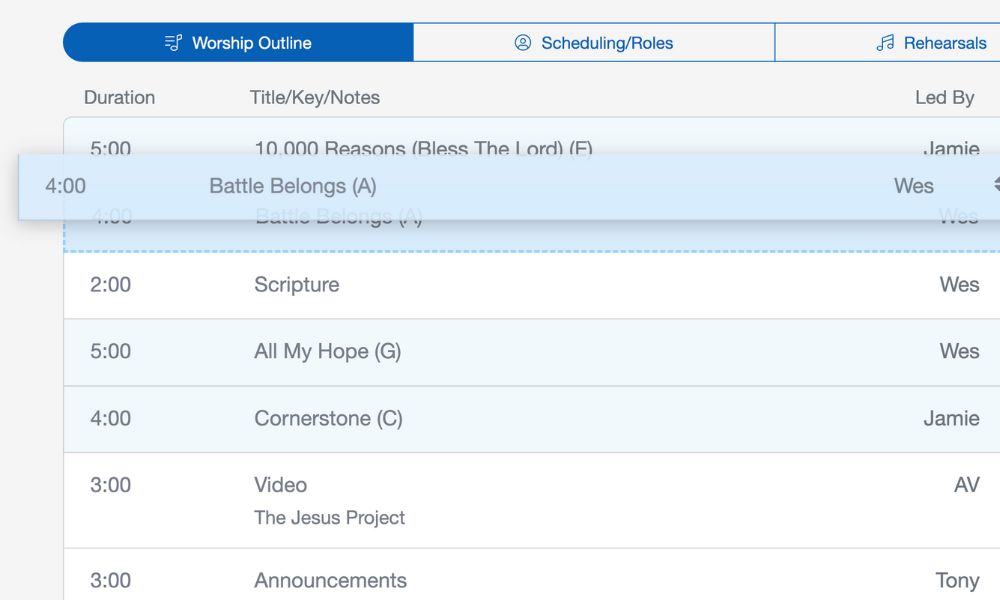 Plan Worship
Keep your team on the same page with detailed worship service outlines. Share outlines and music with your musicians and singers.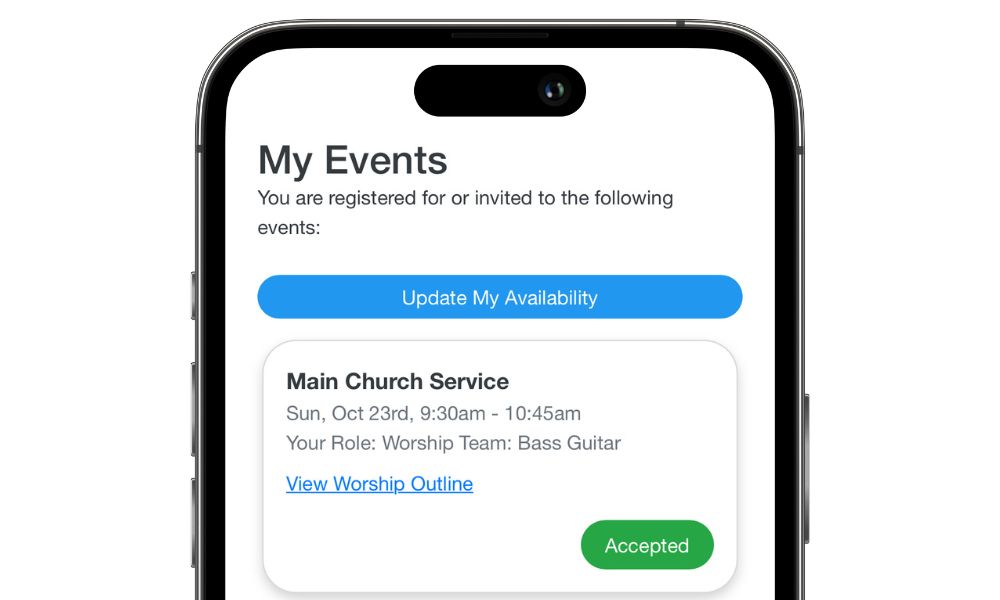 Schedule Your Teams
Create your teams and roles, and assign people to those roles. Schedule your musicians, singers, and other team members with a few clicks.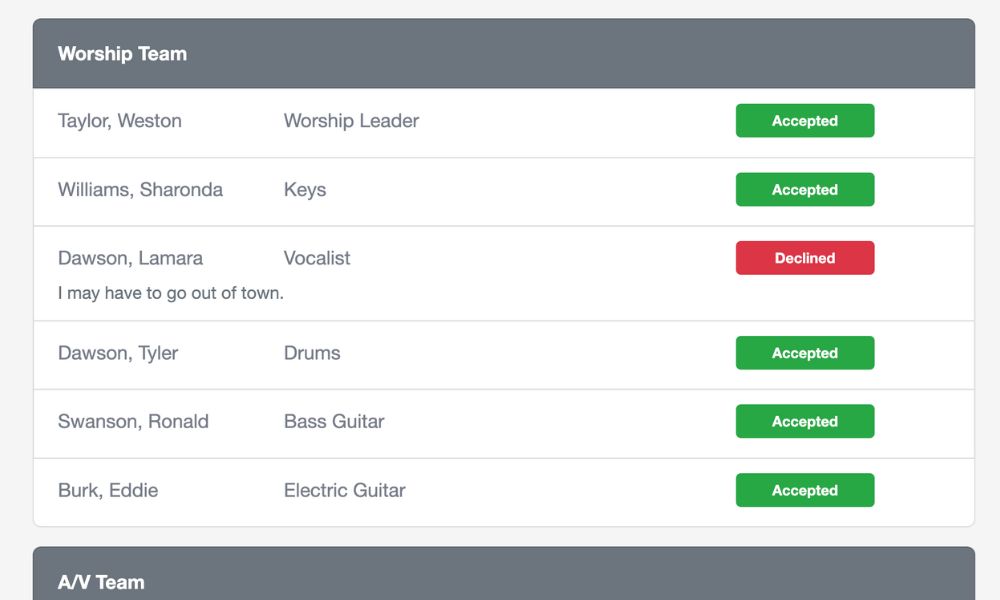 Volunteer Management
Know who can serve and who is unavailable....in advance. Schedule everyone, including your worship team, greeters, and children workers.