One of the most important responsibilities you have as a church leader is fundraising, and the primary way churches raise money is through the weekly tithe.
What if there was a way to increase donations at your church so you could expand your ministry and reach more people? Fundraising emails can be an effective tool to help you reach your goals.
However, there's more to it than shooting out an email with a link to donate. Effective fundraising emails need to be thoughtful, personalized, and connect the donation to the work your church is doing. That's why we've put together these perfect email templates specifically designed to boost church fundraising.
These church fundraising email templates will help you make the most of your fundraising efforts. So let's get started and help your church reach its full potential!
Fundraising Email #1: The Personal Touch
Subject: A Personal Request from [Your Name]
Dear [Donor Name],
I hope you are having a blessed day! I wanted to reach out to you personally and ask for your support in our ongoing ministry work at [Church Name]. As you know, our church plays a vital role in our community and we are committed to continuing to offer ministry, guidance, and God's love to all who come through our doors.
However, in order to continue to do so, we need your support. Please prayerfully consider donating [3 suggested amounts (i.e $50, $100, $250)]
I would be grateful if you could make a donation of any amount to help us love and serve the [Your town/area name] community.
Make a secure online donation here - *add link to your online donation page here*
Thank you for your continued support.
Blessings,
[Your Name]
When to use this email
This email template works as an "anytime" fundraiser email. In other words, you don't have to launch a major pledge campaign or pair this with a particular sermon series.
Send this email - Anytime, but no more than three times a year
Fundraising Email #2: The Urgency Appeal
Subject: Only [# of Days] Days Left to Reach Our Goal!
Dear [Donor's Name],
This is an urgent message. We only have [# of Days] days left to reach our fundraising goal and we need your help. Your donation, no matter the size, will make a huge impact in helping us reach our goal and continue to serve our community.
As you know, [Church Name] provides [list a few key services or programs that the church offers]. These programs are only possible through your faithful generosity.
Please consider making a donation today. Every little bit helps, and we are grateful for your support.
Make a secure online donation here - *add link to your online donation page here*
Thank you,
[Your Name]
When to use this email
This email only works during a fundraising campaign or as you're approaching a major community event that your church needs funds to launch properly. DO NOT send an email like this multiple times a year, or you'll fatigue your donors with a constant sense of urgency. Sending this kind of fundraiser email more than once or twice a year could lead to a sense of panic or leave the impression that your church is in financial distress.
Send this email - Near the end of a major fundraising campaign, or as you're hosting an event or project
Fundraising Email #3: The Impact Appeal
Subject: See the Difference Your Donation Can Make
Dear [FirstName],
I wanted to take a moment to share with you the powerful impact that your donation can have on [Church Name].
Your support allows us to [list a few key services or programs that the church offers]. Just imagine the amazing difference it could make in the community if we could offer these services to more people!
We are grateful for any amount you can give. You can count on [Church Name] to put your donation to good use. Together, we can make a lasting difference in our community.
Make a secure online donation here - *add link to your online donation page here*
Thank you,
[Your Name]
When to use this email
Many churches schedule a "Vision Sunday" at the beginning of the year to reflect on the prior year and all the amazing ministry the church did while also casting a vision for what can happen in the year ahead. This is the perfect fundraising opportunity. Use this free template to send an email to your church members in the days immediately following this service.
Send this email - At the beginning or end of the year, as you're sharing with the congregation what your church accomplished last year and looking ahead this year.
Fundraising Email #4: The Matching Gift Appeal
Subject: Double Your Impact with a Matching Gift
Dear [Donor's Name],
Great news! A generous donor has offered to match all donations to [Church Name] up to a total of [Dollar Amount]. This means that your donation will have twice the impact!
With this incredible opportunity, now is the time to make your donation and help us reach our fundraising goal. Your support will help us continue to [list a few key services or programs that the church offers].
Don't miss out on this chance to have your donation matched. Make your gift today and double the impact you can have on our community.
Make a secure online donation here - *add link to your online donation page here*
Blessings,
[Your Name]
When to use this email
This email is unique in that it requires a donor to agree to participate through a matching sponsorship. But if you are blessed with such an opportunity, this email is the perfect way to spread the word and get more members to participate.
Send this email - If a supporter offers to donate a large sum in partnership with your fundraiser.
Fundraising Email #5: The Testimonial Appeal
Subject: Hear from Those Whose Lives You're Impacting
Dear [Donor's Name],
I wanted to share a few testimonials from people who have been impacted by [Church Name]. These stories are all possible thanks to your donations and faithful support.
[Include a couple of short testimonials from people who have benefited from the church's services or programs. If you have recorded a video of these testimonials, attach it here].
Your donation makes it possible for us to continue to make a difference in the lives of people in [Your town/area name]. We are grateful for your support and the difference you are making.
Make a secure online donation here - *add link to your online donation page here*
Thank you,
[Your Name]
When to use this email
If you regularly feature testimonies from your members, consider combining the testimony with a fundraiser. This sample church fundraising email will get you started. Pastors I've spoken with suggest recording several testimonies on camera so you can post the video on social media to spread the impact even further!
Send this email - Anytime. But it's best to pair this with a sermon or video featuring stories of how your church has impacted people in the church and the community.
Free Church Mass Email
Email and text your entire church right from the same program you use to manage everything else for your church. Mass church communication made simple.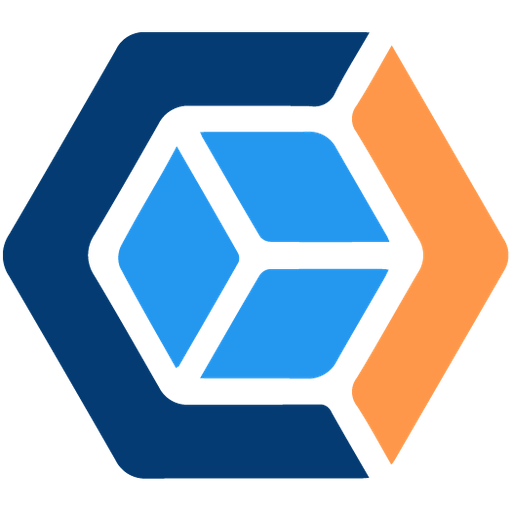 Tips For Church Fundraising Emails
Below are tips and best practices church leaders should follow to ensure the fundraising email is effective:
Verify the email list: Make sure the email list is up-to-date and only includes individuals in your church community who have opted-in to receive communications from you. DO NOT try to raise funds from people who no longer attend your church.
Personalize the subject line: A personalized subject line is more likely to grab the recipient's attention and increase the chances that they will open the email. Learn more about best practices for email subject lines with this Mailchimp article.
Tailor the message: Make sure the message is tailored to the specific audience and addresses their interests and needs. If necessary, send the message to only a certain group of your supporters to target the message further.
Suggest a donation amount: You don't need to do this in every email. But Harvard Business Review found that setting default donation amounts for your donation requests can increase your overall funds for your church from a fundraising email campaign.
Keep it short and simple: Keep the email brief and to the point, using language that is easy to understand. The longer the message, the less likely it will be read and the less likely the recipient will see the donate button.
Make the ask clear: The purpose of the email should be clear, and the ask should be prominent and easy to find. It's okay to make a direct request for donations, so don't beat around the bush.
Include a call to action: Encourage the recipient to take action, such as making a donation, by including a clear and specific CTA with a link to the donation page. Also, consider promoting a recurring donation option if your online giving provider offers that as a feature.
Test the email: Before sending the email to the entire list, send it to yourself to make sure it looks and functions as expected.
Don't be afraid to ask for others to review the email before sending it out. At the very least, this can help you correct typos or make other corrections before sending.
Free Church Fundraising Email Templates Just for You
Church fundraising is crucial to secure the future of your ministry. These free templates will help you raise significant funds and make asking for donations much simpler.
Church fundraising emails do not have to be overcomplicated or stressful. As long as they are simple, direct, and communicated clearly, you should see the success you're hoping for.
Use these church fundraising email templates to help increase donations for your church to accomplish even more ministry than ever this year!
Matt
Church Engagement