It's one thing to keep up with donors and contributions, but churches also need to keep track of the outflow. Choose our Plus Plan to help you track your spending, monitor funds, and create budgets to plan for the future.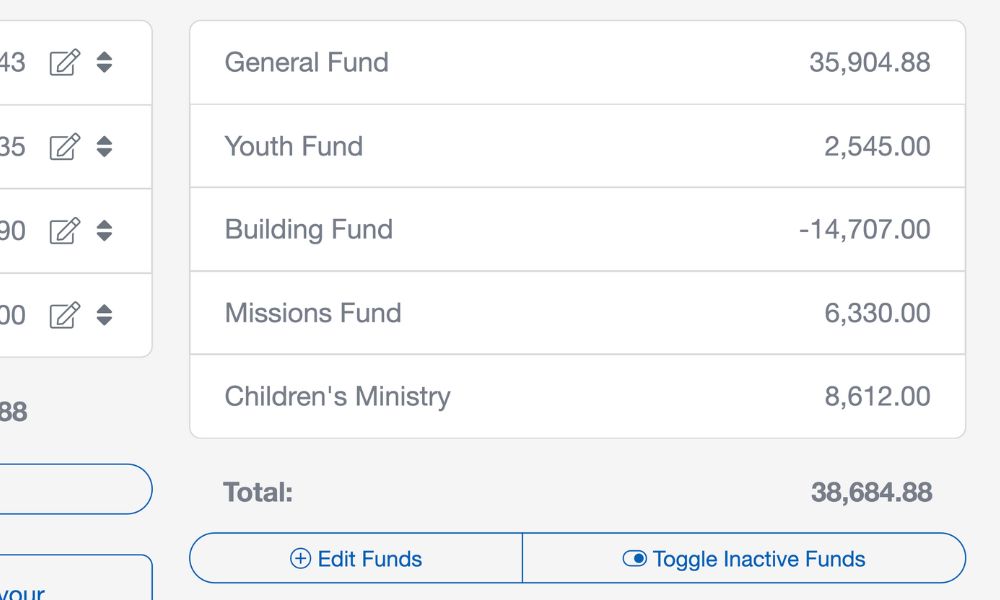 Fund Accounting
Know how much is in each fund. We make fund-based accounting easy, and you can easily track fund balances.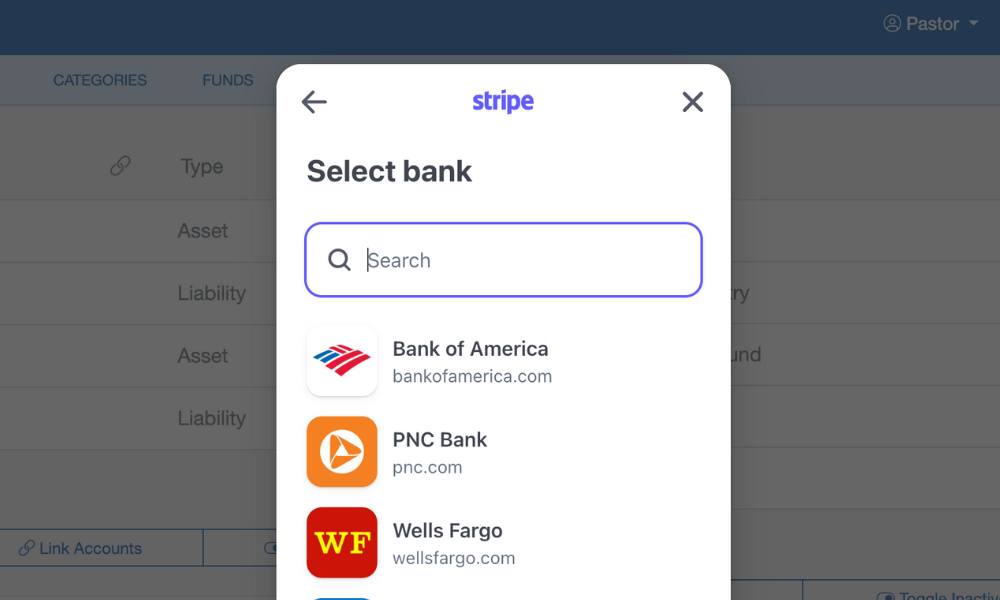 Track inflow and expenses
Enter or import bank transactions from your financial institutions, and keep up with where your money is being spent.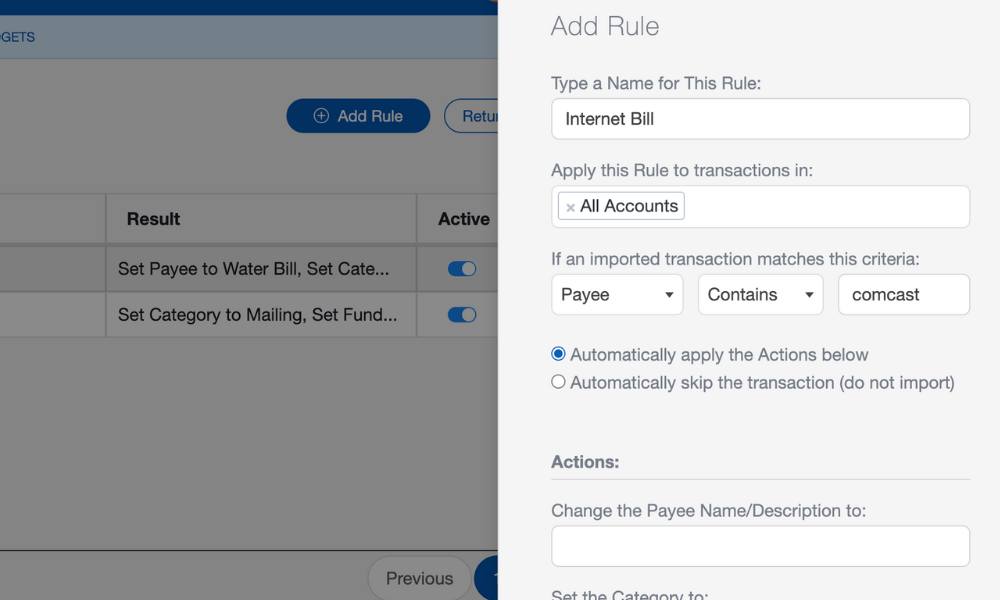 Reconcile Your Statements
Make sure you stay in sync with your bank by matching transactions up to your bank statements.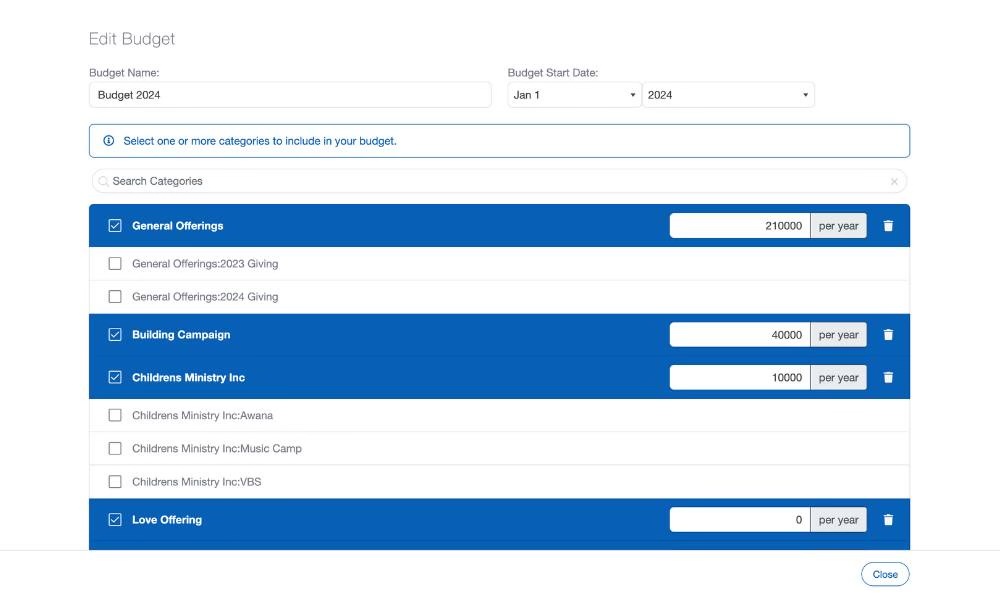 Create a Budget
Categorize your donations and your expenses so you can prepare and plan for the future.