You've probably googled this or asked another ministry friend this question. Wouldn't it be sweet to have your very own church phone app that all your people can download? Something that enables them to give, listen to a sermon, register for events, and more? Your people would love it!
Are church apps cool? Of course!
Are they worth it for your church/ministry? Eh...maybe
I did a bunch of research on this topic, watched a slew of youtube videos like this one, and spoke to dozens of church leaders about this over the past year. Below are my findings.
But, before I dive into whether or not a church app is worth it for you, let's talk about the "state of phone apps" in 2022.
State of phone apps [the super-condensed version]
Phone apps are hot. We're seeing millions of more apps downloaded in 2022 than in 2021. Depending on what statistics you read, the average smartphone user has 80+ apps installed on their phone at this very moment. On top of that, the usage of the apps they have downloaded is going up as well. The under 45 crowd uses them like crazy! App usage is showing no signs of slowing down.
Now the flip side...
Despite having so many apps...roughly half of smartphone users spend most of their time on ONE single app. 97% of users spend their time on less than 10 apps total! Surprisingly, just over 50% of smartphone users don't download any new apps. This is especially true of the over 35 crowd. Many either don't have the time or don't see value in adding yet another app to the apps that already gather digital dust on their phone. (Google this stuff if you don't believe me).
Let's get down to the brass tacks and talk about what makes church apps awesome...and also what makes them the equivalent of lighting the weekly tithes and offerings on fire.
How church apps are worth it
The majority of your people have smartphones. It's easy to tell them to download a church app that gives them the ability to really connect with your ministry. Below are just a few reasons having an app can benefit a church:
People donate more: When you make it easy for your people to give in a church app, they tend to give more frequently and give more in abundance. That's a major win.
Listen to sermons anywhere: Kids get sick. People go out of town. Cars break down. When your church people can't be there physically, they can still be there in spirit by listening to or watching a sermon right there on their phone.
Info on the Go: A church app is a great place to provide your people with resources, show announcements, have event signups & more! You can use it as the digital "hub" of your church.
Push Notifications: This is a huge feature of church apps. Being able to send out a mass message to every single one of your users in a single instant is pretty incredible. Much like a mass text, all your people can get the message FAST!
There are a ton of other features that many church apps offer. At the end of the day, a church app makes you look super cool and gives the appearance that your church really has it together. The app is the place where you can tell all your people to go to be connected to the body and kept in the loop!
If your church is larger than 500 people with an average age of around 35, a church app may be worth looking into.
How church apps are NOT worth it
Just because most of your people have smartphones doesn't mean a church app is actually worth having. Here's the dark side of church apps that very few will talk about. Especially the companies that make church apps.
Church apps are expensive: Church Apps have high monthly costs and many have setup fees too. For most churches under 500 people, a church app is a large financial commitment that means taking financial resources away from other areas of your ministry. If you're wanting a custom "made from scratch" app, be ready to shell out thousands of dollars! FYI, the going rate for a custom "made from scratch" cross-platform phone app is tens of thousands of dollars!
Push Notifications are pushy: Just because you send out push notification announcements doesn't mean your people will read them. In fact...iOS users only have a 43% opt-in rate for in-app push messages. Though Android users automatically get opted in when they download an app, many users quickly opt-out. At the end of the day, more than 1/3 of your app users will opt-out of ALL push notifications. Of those that don't opt out of your push notifications, how many will even read them?
App Fatigue: According to Comscore, the majority of cell phone users don't download new apps much anymore. In the words of BB King... "the thrill is gone". They don't get excited about them like they used to when smartphones were fresh. Side note: IOS now defaults to offloading apps that you are not using.
Bungle or Bust: To get the best experience out of a church app, you need to use all of their services. If not, you risk having a user experience that is a hodgepodge of doing things within the app and doing things outside of the app. You have to be willing to move your online giving, calendar, scheduling, podcast, and overall church management exclusively to the provider of the church app for everything to be fluid. Easier said than done.
Nothing Special: With the exception of push notifications, there is nothing an app can do that a good responsive church website can't do. In fact, many church apps are just repackaged mobile websites being sold to churches as a "custom church app". In the same way we "customize" our phones with a case, most church apps are just an expensive skin over a generic template.
I think you get the gist. There are many more reasons why having an app isn't worthwhile for a church.
If apps aren't worth it for most churches, why do so many want one?
Churches follow trends: We're all guilty of this. We want to be relevant, and apps are relevant. "That church has a church app, and I want one too!"
Churches have deep pockets: Some churches have amazing donor bases that give them the ability to allocate their finances for things that many of us wouldn't do. Even knowing that a church app has an extremely low ROI, they'll still do it anyway because they can afford it.
Churches already have an expensive ChMS: There are some Church Management platforms that offer "church apps" in their bundled suite of software. These generic church apps are simply a carbon copy of a mobile website. In many cases, we see churches with an app that doesn't publicize it anymore. The app is just there as another medium that the church uses to communicate with its people...all 19 of the ones that still use it...
My experience with church apps...
My church has its own app. It's not a custom "made from scratch" app. It's a pre-made app made from a template from one of the big church app providers. It gives me the ability to give, listen to or watch sermons, receive messages, and more! Here's my personal experience:
I downloaded the app. Now I want to give
When I click give in the app, it takes me to another giving website outside of the app. Annoying! This is because my church was already using another online donation platform that has better rates. Plus, the hassle of moving to another platform could be detrimental.
Okay, I gave. Now I want to re-listen to the sermon from this week
When I go to listen to the sermon, I find myself getting frustrated because it's not as good as my iPhone's native podcast app (which I use a lot). Because of this, I switch back to the podcast app on my phone where I've already subscribed to my church podcast. I asked a few of my friends how they listen to our church's sermon, and they do the same thing!
Well... at least I can get push notifications from my church!
My church used a push notification to let me know about the latest sermon being released. I was at work and just hit clear. Besides...I always re-listen on Mondays during my evening commute. The next day I got a push notification about a devotional. Again, I was at work and just hit clear. I already have a daily devotional I read and honestly don't have time for another one.
I get other messages here and there about upcoming events and whatnot...but it gets buried below other push notifications that I ultimately just clear out anyways. I think I'll probably just disable the push notifications soon...
The app has all of our church resources on it. So that should be helpful!
In theory, yes. In reality...meh
A phone screen is too small to properly display the pdf guide for this week's small group lesson. I keep pinching my screen to magnify text and it's just cumbersome (coming from a millennial). I usually just hop on my computer and read it there.
I've spoken to coworkers and friends who've used these church apps at their churches, and they've all shared similar (and often comical) stories. Looks like I wasn't alone after all!
Web Apps Vs Phone Apps
Back in the day when phone apps came out, they could do things that a typical web browser couldn't do. Web browsers had a certain set of rules to follow. Apps could make their own rules, limited only by your imagination.
But the rules have changed...
HTML5 is the standard for web development, and it offers functionalities that make web apps/responsive sites almost indistinguishable from a native phone app. The two biggest differences are that a web app cannot send push notifications and it can't geofence.
The HUGE plus of having a responsive website/web app is that it can be accessed from literally any internet device. Many companies are opting for using great web apps/mobile responsive sites over a dedicated app for many of the reasons mentioned above.
Speaking of Web apps...
You can get a website builder & web app included with a ChurchTrac account at NO extra cost! Click the link to learn more.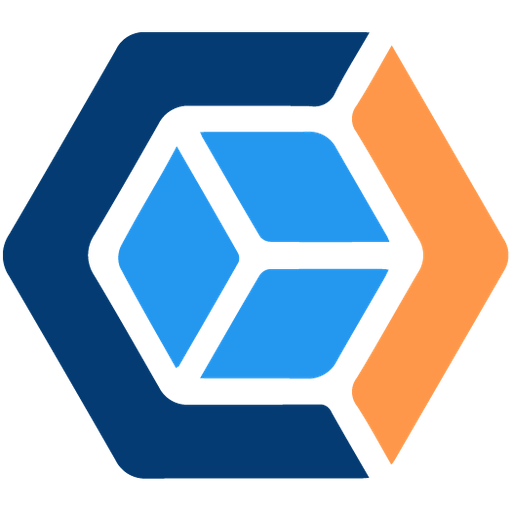 Church apps are luxury cars
Church Apps are like new luxury cars. They're really cool, they're super sleek, and they'll turn lots of heads. Buying them makes you feel good and will make other pastors slightly jealous!
After a year though, that new car smell fades. The posh features no longer impress anyone. The maintenance costs begin to kick in and that small mortgage of a car payment starts getting old. You start to wonder to yourself...was it worth it? What else could I have spent that money on?
Takeaway
Church apps can be amazing platforms that offer online giving, event registrations, online forms, sermon podcasts & more! If you've got the money...why not?
For the rest of us that don't have money trees, responsive websites and web apps are going to be the best option for 99% of the ministries out there. That way you can allocate those funds elsewhere to do more ministry.
Now you're probably thinking to yourself..."this whole article is a joke!" It's literally written by a guy who works at a Church Management Software company that's just trying to sell me something. After all, why on earth would someone write a 2,053-word article that's filled with popular search terms like "church app" or "church website"?
I'm not here asking you to "marry us" as your ChMS or your church website platform. I'm just asking you "not to marry them". It kills me to see churches get taken advantage of by tech companies that just want to make a buck.
Welp...my typing fingers are toast and your attention span went away 2 minutes ago.
'Til next time 👋
Wes
Church Engagement