In the sacred walls of our places of worship, the safety and well-being of our congregants, especially our most vulnerable members, are paramount. Church background checks play a pivotal role in ensuring this sanctuary remains a haven of trust, faith, and protection.
But what are these checks, and why are they vital? I'll explore the significance of church background checks, dive into what they entail, who they apply to, and the reasons behind their growing importance. Discover how these checks not only fulfill legal requirements but also nurture a culture of safety, trust, and community within our churches.
7 Reasons Why Your Church Needs Background Checks
Background checks for children's ministry are essential for maintaining a safe and secure environment for both children and the church community. Here are seven crucial reasons why church leaders should conduct background checks for anyone working in children's ministry:
Child Safety: The primary reason for background checks is to ensure the safety of children. Checks can help prevent individuals with a history of child abuse or other criminal activities from gaining access to vulnerable children.
Legal and Liability Protection: The church must take reasonable steps to protect children, which can help shield the church from legal liability in case of any incidents.
Trust and Credibility: Parents and guardians are more likely to entrust their children to a church that demonstrates a commitment to safety through background checks.
Regulatory Compliance: Some regions have laws and regulations that require background checks for individuals working with children.
Preventing Reputational Damage: An incident involving a volunteer or staff member in a children's ministry can lead to significant reputational damage for the church. Background checks can help prevent such incidents from occurring in the first place.
Deterrence: Knowing that background checks are a standard practice can discourage individuals with ill intentions from attempting to become involved in children's ministry.
Protecting Volunteers: Background checks also help protect the volunteers themselves by creating a safe environment for them to serve.
It's important for church leaders to establish a comprehensive screening process that includes criminal background checks, reference checks, and interviews to thoroughly assess the suitability of individuals working in children's ministry. By doing so, churches can build a safe haven for children and families.
In addition to the above ministerial reasons for performing background checks, there are important legal and regulatory reasons as well. Keep reading to learn more.
Legal and Regulatory Reasons to Do Background Checks
Conducting background checks in churches is not just a good idea; it's often a legal and regulatory requirement, particularly when it comes to volunteers and staff who work with children and vulnerable populations.
Child Protection and Duty of Care laws
Child Protection laws and Duty of Care laws mean you have a legal obligation to run background checks on anyone working with children in any capacity at your church. Neglecting to implement reasonable safety measures, including background checks, can expose the church to severe legal consequences.
Insurance
Many insurance providers demand that churches adopt specific safety measures, including background checks, or risk losing insurance coverage. Also, doing background checks helps protect the church from liability by proving you did your due diligence.
Negligent Hiring claims
Implementing background checks can help prevent "negligent hiring" claims. If a church hires an individual without proper screening, and that person harms someone, the church may be held liable for negligent hiring.
Mandatory reporting
Certain jurisdictions have mandatory reporting laws that obligate churches to report known or suspected child abuse. Background checks can uncover past abuse convictions, ensuring compliance with reporting requirements.
Safe environment
Churches have a legal and moral duty to create and maintain a secure environment. Background checks enable them to fulfill their responsibility to protect members, especially vulnerable populations they serve.
Checking the sex offender registry is crucial, as some laws prohibit individuals with specific sex offenses from working with children. Conducting these checks helps churches avoid legal violations and risks associated with sex offenders.
Nonprofit regulations
In certain jurisdictions, nonprofit organizations, including churches, are subject to specific regulations regarding volunteer and employee screening.
Church leaders must be aware of and adhere to the specific legal and regulatory requirements in their region. Non-compliance can lead to severe legal and financial consequences for the church and place vulnerable members of the congregation at risk.
Types of Background Checks to Safeguard Your Ministry
There are several different types of background checks you can do on new volunteers and staff. We recommend doing at least the following:
Criminal Records Check in all 50 states
Sex Offender Registry Check
National Security Watchlist Check
Social Security Number Match
County Residence Search 
State Records Search
The best approach is to find a service that does all of these checks as part of their package.
MinistrySafe + ChurchTrac
Powerful background checks combined with the convenience of your church management software. It's a match made in heaven!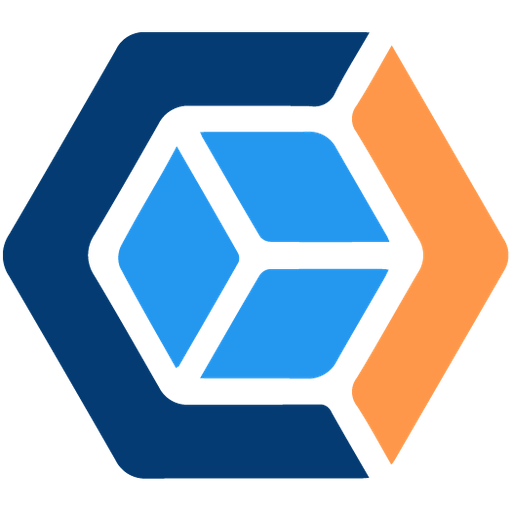 The Best Church Background Check Policy
If you're creating a church background check policy for the first time or need to overhaul your existing one, now is a good time to lay the foundation to create a thorough background screening program.
A policy on background checks for churches can't just be "employees and volunteers get screened," and nothing more. The best church background check policy needs to be comprehensive and focused on ensuring the safety and security of everyone involved in the church. Consulting with your staff and volunteers is an important step in this process.
While every church's needs are different, there are some key elements that should be included in an effective church background check policy:
Clear Purpose and Scope
Clearly state the purpose of the background checks and specify which roles or positions within the church are subject to screening. Just like anything else, this policy has to be aligned with your church's mission and vision. Clearly articulate this in your policy.
Compliance with Legal Requirements
Ensure that your policy complies with all local, state, and federal laws regarding background checks. Be aware of any specific regulations that apply to your region.
Consistency
Apply the policy consistently to everyone seeking positions that require background checks. No exceptions or preferential treatment.
Consent
Require all individuals subject to background checks to provide written consent. Create a consent form that everyone has to sign to initiate the background check process. This step is required before you can begin to verify the applicant or church volunteer is safe.
This consent form should clearly explain the purpose of the background check and the rights of the applicant.
Types of Checks
Specify the types of background checks you will conduct. This might include criminal history checks, sex offender registry checks, and even reference checks. It's important to let the applicant know what to expect.
Frequency of Checks
Some churches require staff and volunteers to notify them if they're criminally charged with anything after their initial background check. However, not all do this.
Define how often background checks should be conducted. Some churches require periodic rechecks (e.g., every two years) for ongoing volunteers or staff members.
Confidentiality
Clearly state that all information obtained through background checks will be kept confidential and only shared with individuals who have a legitimate need to know.
Disqualifying Criteria
Specify what criteria would disqualify an individual from working in children's ministry or other vulnerable positions. For example, a conviction for child abuse or certain violent crimes might disqualify someone.
Adding this information is especially helpful because this alone will deter many possible sex offenders from bothering to apply.
Training
Ensure that all volunteers and staff members working with children receive appropriate training on the church's child protection policies, including recognizing and reporting signs of abuse.
Record-Keeping
Maintain accurate records of background checks, consent forms, and any disqualifications. These records should be stored securely and retained for a specified period.
Appeals Process
Establish a clear process for individuals who believe they were wrongly disqualified to appeal the decision.
Regular Review and Update
Periodically review and update the policy to stay current with legal requirements and best practices. Consider consulting with a professional at least once a year to make sure you comply with federal and state laws.
Communication
Communicate the policy to all members, volunteers, and staff to ensure they are aware of its existence and requirements. Even members who are not serving and do not need a background check will benefit from knowing that your church takes their safety seriously.
Support and Resources
Provide support and resources to individuals who have disqualifying backgrounds. Offer guidance on how they can address their past and potentially work toward a path of rehabilitation and redemption.
Remember that the specific policy should be tailored to your church's unique needs and local legal requirements. Seek legal counsel and guidance if you have any doubts about the legality and effectiveness of your background check policy. The safety and well-being of the church community, especially vulnerable individuals, should be the top priority.
The Best Background Check Service for Churches
When looking for the best background check service for your church, make sure that it not only performs all the checks I listed in the "Types of Background Checks" section, but also goes further by providing online training. This will take your church's competence and safety measures to new heights.
This is why ChurchTrac has partnered with MinistrySafe.
MinistrySafe is more than an online background check service. It's a comprehensive program focused on child safety in churches and ministries. MinistrySafe provides resources and training to help churches and organizations prevent child sexual abuse. They offer valuable training and guidance in child protection, parent/guardian training, crafting policies and procedures, and much more!
Ministry Background Checks
Personal background checks are a vital part of creating a safe environment for kids to learn the Gospel and for parents to trust your church. Our partnership with MinistrySafe combines the best background check site with your all-in-one church management software so that you can better protect your church.
Matt
Church Engagement