There are lots of church management systems you can use for your ministry. But are they worth it? And how do you pick the best one?
Having a good church management system can make a huge difference as you manage your ministry. It can save you time and money while giving the rest of your ministry team the tools they need as well.
Let's cover why ChurchTrac is the best church management system for you and your team!
The Market is Saturated With Church Management Systems
At the time I'm writing this article, there are over 240 church management systems you can choose from. It's obvious that the market is heavily saturated.
Many of them advertise themselves as turn-key ready, like Pushpay. Others are open source and require extensive coding knowledge to set up, like Rock RMS. Others, like Planning Center, allow churches to pick and choose what features to include in their subscription.
However, if you look closely at many church management systems, you'll notice something: Many are fly-by-night operations. Of the 240+ options, most were created within the last ~5 years and very few churches use them. A big issue many churches face after purchasing these software packages is a lack of customer support (probably because these pop-up companies were thrown together quickly by someone who just wanted a way to make extra income).
However, the best church management software system would be an affordable all-in-one solution to your ministry needs. ChurchTrac is exactly that and has been around since 2002. We're not some fly-by-night pop-up. We're here to stay.
Reason 1: ChurchTrac is the highest-rated church management system
Because there are well over 200 companies to choose from, the first thing you need to do is go directly to a review site to whittle down that list.
Capterra is the best source for this. They have a ranked list of options you can read to help you narrow the list down to the most popular and top-rated church management systems.
I really love their shortlist grid, which lets you quickly compare the top choices. Take a peek at who's the most highly rated option, all the way to the right...
Reason 2: It Has the ChMS Features You Need
Now that you have a list of the top church management software companies you're looking at, the next step is to look at the features.
Some church management systems excel in a specific feature but lack others. For instance, Planning Center is great for planning worship services, scheduling volunteers, and child check-in. But it doesn't do church accounting, meaning churches that use PCO will have to turn elsewhere to balance the church budget.
Relying on software that doesn't do it all will cost your church both time and money. It's best to have a program that gives you everything you need under one roof.
So how do you know a church management system has what you need? There are 7 basic features you will need a ChMS to offer before you should consider them:
Membership Management
Church Website and App
Contribution Management and Online Giving
Worship Planning and Volunteer Management
Check-In
Church Accounting Software
Church Mass Texting
ChurchTrac offers all of the above and more! Start your free trial and see why over 11,000 churches worldwide trust us.
Reason 3: ChurchTrac is the most affordable church management system
Now that you narrowed down your list even more, it's time to find the tool that gives you all the features you need...without breaking the bank.
The cost of using the wrong ChMS
Many church management solutions are too good to be true. Most don't have everything you need. Others charge an arm and a leg for what they offer.
I've talked to church leaders who mentioned the management system they were using doubled in cost after their first year. Yikes! Talk about a bait and switch.
These costs make it tough for small churches and church plants to afford the software that could help them grow. Even a mid-sized church and large church can feel the effects of sticker shock.
At ChurchTrac, we've made our prices very affordable, because we believe churches of any size should have the tools they need to manage their ministry. In fact, we are the most affordable church management system around.
See the Best Church Management System
Join our next free livestream as we show you what your church can do with ChurchTrac and ask all your questions live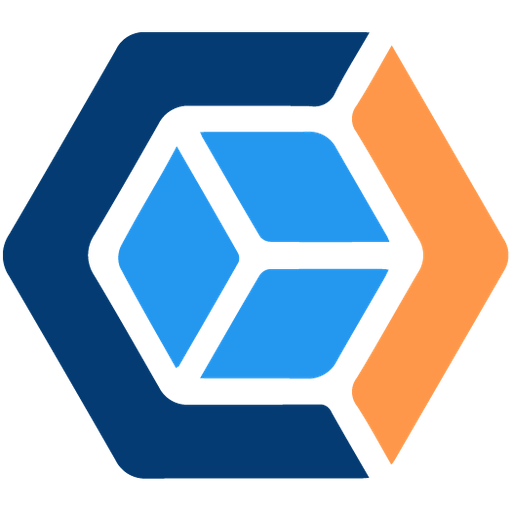 Reason 4: Every Church Needs Amazing Support
Great customer support is critical for any church management system you choose, no matter how tech-savvy you are. At minimum, a ChMS needs to have extensive documentation as well as a team of real people you can reach anytime.
ChurchTrac's support team has an average response time of just 20 minutes for support tickets and emails. And you can schedule a call with them anytime you need it. See what one of our churches had to say about our excellent support...
We've seen some ChMS companies charge extra to get a real person on the phone. Support should NEVER be behind a paywall. Paying to get the help you need for a program you've already paid for is highway robbery!
Pick a church management system that has a great customer support team, extensive online documentation, a Facebook group of other users you can join to ask questions, and a Youtube channel with lots of educational videos to walk you through the features.
Verdict: ChurchTrac Is The Best Church Management System
Choosing an all-in-one solution that offers everything you need tends to be the best for your budget. An all-in-one church management system will make a huge difference as you manage your ministry. That's why ChurchTrac is the ChMS you're looking for.
Start a free trial with ChurchTrac totally risk-free. Or join an upcoming live workshop if you want to see the program for yourself and ask all your questions before jumping in.
Matt
Church Engagement