Here's the good news: Online giving has been a boon for church fundraising. Many churches report a rise in overall giving after implementing an online giving platform!
The bad news? There are so many online giving platforms to choose from that it's hard to know which is best for your church. On top of that, many charge exorbitant fees. For many small churches, those fees make online giving a tough sell.
Let's talk about why your church needs online giving, what features to look for, and which online giving platform is best for your church.
The Need for Online Giving for Churches
If you're reading this article, you've probably already decided to offer an online giving solution to your church. But if you still need some convincing, here are a few key digital giving statistics.
Digital Giving Statistics
Here are some quick stats about the state of church giving:
Grow Giving with Online Giving
Churches of all sizes report a 42% increase in online giving over three years. Churches that accept online tithing and offerings report a 32% increase in overall donations.
40% of donors give by cash or check. A few decades ago, 100% of donations were made in cash.
The rise in online giving and decrease in cash giving stems from online giving being so convenient. If donors choose a monthly recurring option, they can budget their donations more easily and not worry about forgetting their checkbook when they go to church.
Online giving is quickly becoming the preferred way members support their church. And that means it is quickly becoming the easiest way to secure the financial future of your church.
More and more churches are adding digital giving options for their members to choose when they donate. As ministries prepare for a "hybrid future", online giving is no longer a cool new technology. It's a must-have tool in your fundraising toolbag.
12 Key Features to Look for in an Online Giving Platform
Every church is different, so your needs may not match the needs of the church across town. But most churches will need a church online giving program that has these features:
1. User-Friendliness
The church giving platform has to be easy to use. Look for an online giving platform with "Ease of Use" ratings of 4.5/5 or higher.
It also has to be easy for donors! it should take no more than a few minutes for someone to give online to your church the first time, then no time at all after that thanks to recurring donations.
If the program isn't intuitive, it will only lead to headaches and frustration for everyone.
2. Easy Setup
Some online giving options require a stack of paperwork to fill out. Others will make you wait 24 hours (or longer) before your church is approved by the merchant processor.
ChurchTrac Online Giving only takes about 10-15 minutes to set up. All you need is your church bank account info and your EIN. You can create your online giving portal at lunch and take donations by dinner!
3. Security
If your donors don't feel they can trust the platform, they won't use it. Choose one with cutting-edge security practices. The online donation platform you use needs customer authentication, data encryption, and tokenization of financial data.
4. Customization and Branding
Seeing your organization's logo and brand colors in the donation portal assures donors that they're in the right place and that their money is being handled by people they trust.
5. Multiple Giving Options
The three main giving options a donation platform offers should be:
Debit/credit card
ACH
Text giving
Some platforms will offer others, like Apple Pay and Google Pay. But if any of the above three are missing from a platform, scratch it off your list.
6. Church Management Software Integration
Do yourself a huge favor and choose a mobile giving platform that integrates with your church management system. An integration with your ChMS will save you the time it would take to manually record online donations.
ChurchTrac Online Giving is just that. It's a church online giving platform that connects to the same software you're using to track giving and create contribution statements.
With just a few clicks of your mouse, you can have statements sent to everyone's inbox in time for tax season!
7. Low Fees
Fees for ACH donations vary widely across platforms. Here's the deal: If the online giving software is charging a percentage fee of any amount for ACH donations, WALK AWAY.
At ChurchTrac, we don't add our own fees to the transactions. Many platforms integrate with a merchant processor, then add more fees to the transactions so they can take their cut. We think that's highway robbery.
Stripe charges 2.9% + $0.30 for credit/debit card transactions and just $0.25 for ACH donations. If your organization is a non-profit, you can enjoy even lower credit/debit card rates.
8. Recurring Donations
Flexible recurring payment options are a must. And they need to be accessible on the giving page or within the giving app so that your supporters can easily set it up.
Donors should be able to choose to give monthly, bi-monthly, and weekly and choose the day the transaction clears.
9. Donors Cover Fees
A study by Classy found that donors choose to cover the donation fees 55-60% of the time when the option is available. Choosing an online church giving software that doesn't have this feature means your church is leaving money on the table!
The best church giving platform will give your ministry the chance to keep as much of the donated amount as possible. That's what this feature will allow you to do.
10. Simple Contribution Statements
The online giving tool you use needs to make it easy to produce the giving statements your donors need. If giving platforms make you spend more than 10 minutes to create the contribution statements, they're not worth it.
ChurchTrac even gives your members a church app where they can access their contribution statements anytime!
11. Excellent Customer Support
Any software you choose needs to be well-supported. That looks like:
12. Made for Churches
This isn't a feature, per se. But something that must feature prominently in the software and the company behind it is a mission to help churches build the body of Christ.
Other companies may offer a powerful fundraising tool. But without that mission, their only motivation is to profit from your donations. You need an online donation platform that serves you first and foremost.
Best Online Giving Platforms for Churches
There are so many merchant processors and online giving options to choose from. How do you decide which is best?
Here is a list of the best online giving platforms for churches.
ChurchTrac
ChurchTrac features a powerful online giving platform that puts ministry support at your church's fingertips. Your church gets a smartphone app at no extra cost that your members can use to set up recurring giving, cover donation fees, access giving history, and more!
ChurchTrac is also an all-in-one church management software! More than just online donations, you can send mass texts to your church, balance the church budget, child check-in, worship planning, and everything in between.
Below are some more reasons why ChurchTrac is, hands down, the best online giving option:
The most user-friendly - We've been rated the #1 most user-friendly platform by Capterra for over six years.
You keep more of your donations - If you're a non-profit, our giving fees are the lowest you'll find. And we don't add fees of our own. On top of online giving, you get an all-in-one church management software at an incredibly low rate.
Easy to set up - You can set up your giving portal and take donations from members before the day's end.
Powerful - Your supporters get a donor portal in the palm of their hand, with access to their profile and their contribution statements 24/7.
World-class customer support - Our ministry partners are often surprised by how fast our support team responds to tickets!
Made for church leaders - We were founded by pastors. We all serve in the local church. We built our online giving platform to be exactly what churches need to grow.
ChurchTrac is the online giving provider you've been looking for! Start a free trial risk free or join one of our weekly livestreams so you can see how ChurchTrac can take your fundraising to the next level. You can also subscribe to our YouTube channel or join our Facebook group to ask other users how much they love ChurchTrac.
Tithely
Tithely is a ministry-focused giving provider that also doubles as a church management system. They have add-on features you can use to help give your members the tools they need, like a smartphone app.
Pros: Very user-friendly. Also, churches can connect different bank accounts to the platform, allowing funds to flow directly where they need to go.
Cons: Those extra add-on features come at a cost, which can really add up.
Givelify
Givelify is a church donation platform with a heart for churches of all sizes. Their sole focus is helping your church build the finances necessary to share the Gospel.
Pros: Set fundraising goals and create a donor wall that tracks your church's progress toward your goals. Plus, a mobile giving app comes with your account at no extra cost.
Cons: They do not allow donors to give via Apple Pay or Google Pay. Also, donors can't cover the processing fee.
Donorbox
Donorbox is a powerful donation platform used by non-profits around the world. Each fundraising campaign can be customized, so you can tailor each fund drive to the needs of the moment.
Pros: Their donation form can be embedded into almost any website.
Cons: Not user-friendly or intuitive. It also doesn't integrate with most church management software programs.
PushPay
PushPay acquired Church Community Builder a few years ago to enter into the church management software space and have helped many churches grow and share the Gospel.
Pros: Not only do they offer text giving, but you can organize a whole text giving campaign. Plus, their customer support is highly rated.
Cons: PushPay is contract-based, meaning you will be locked into using them. Also, they were recently acquired by a couple of venture capital firms. How that will affect their structure and mindset will be seen in the years to come.
PayPal
PayPal was built first as an online payment processor. They later added a nonprofit fundraising version of the program.
Pros: PayPal is used worldwide and is trusted by millions. Using it for your church would assure donors they can trust the platform they're using to support your church.
Cons: They don't let donors cover the processing fee. That's much-needed money walking out of the church door!
Subsplash
Founded in 2005, Subsplash has been helping churches raise money for longer than most other options you'll read about here.
Pros: Subsplash's donor insights arm ministry leaders with useful knowledge about your church's giving data.
Cons: They advertise a 1.9% transaction fee on their site. But if you read carefully, you'll notice they say it's a volume-based rate. Meaning you have to already be bringing in a LOT of donations to get that low rate!
Zelle
Zelle is a very popular option and is only growing in popularity. It's compatible with several banks, so it will probably work with your church's bank account.
Pros: Zelle offers something no other giving platform does - Zero fees. That's right! No subscription fee, setup fee, or transaction fee.
Cons: Their offer of "zero fees" probably won't last long. Zelle is owned by a handful of banks and those banks are currently absorbing the processing fees. The odds that they will do that forever are very slim.
GoFundMe Charity
GoFundMe Charity is the non-profit branch of the popular crowdfunding platform. This program has powerful tools to help you get the word out and grow a donor base.
Pros: GoFundMe is a trusted brand in the crowdfunding space. If you need a tool that will help you develop a "grassroots" fundraising movement, you won't find a better tool.
Cons: GoFundMe Charity doesn't offer discounted rates. Their 2.9% +$0.30 transaction fee doesn't go any lower for registered 501(c)3s like it does with ChurchTrac.
The Best Online Giving Platform
ChurchTrac is the best online giving platform for churches with rates that won't break the bank.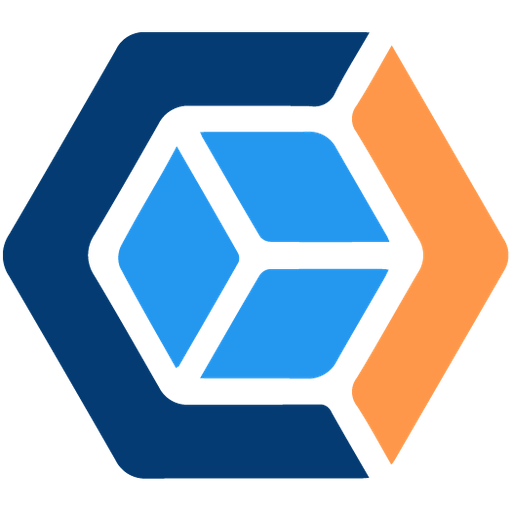 Factors to Consider Before Choosing a Platform
The size and needs of your church will play a role in which platform you choose.
So will the technical capabilities of your staff. From setting up and monitoring the platform to training members on how to use it, the demands a platform makes on your church need to be considered. This is why choosing a user-friendly platform is so crucial.
Also, future growth is a factor. Don't choose a platform that limits how many transactions you can record or charges more per user of the platform. This will only cost your church more as you grow.
As with any software, read lots of user reviews before choosing a software. Below is a testimonial from a happy ChurchTrac user!
What About Free Online Giving Platforms?
I get asked about free church giving platforms often. As a church leader who wants to balance fundraising goals against a tight church budget, a free option certainly seems tempting.
However, we've seen "free" platforms charge hidden fees that churches weren't expecting. Or the platform will list their fees but try to be discreet about the fact that their super low rates are given only to churches that bring in millions of $$$ in donations!
Your church will quickly outgrow a "free" fundraising software. You don't want to introduce online giving, and then have to walk your donors through switching to another platform soon after.
Instead, use a program that is honest about all fees associated with using their service while also giving you all the tools you need to manage those donations.
How to Get People to Actually Use the Church Giving Platform
What I did at my church that really moved the needle was to offer to do it for them!
In other words, I told people they could meet me in the welcome area and hand me their phone. I would set up online giving for them up to the point of entering card/bank info, then hand their phone back to them. Once they entered their payment info, I concluded the process for them.
Consider training volunteers at your church to walk your members through the setup process to help your church adopt this amazing fundraising tool.
Most people want to support the church in whatever way leadership deems best. But some of them just need a little assistance along the way.
ChurchTrac: The Best Online Giving Platform
In-person giving isn't going away. But online giving is the future of your church's financial future.
Selecting the best church online giving platform is easy if you know what to look for. ChurchTrac has all the features your church needs for online giving and is the most affordable option. If you go the extra mile by helping your members jump on board, your church budget will thank you!
Ready to Make the Switch?
We have a great video that will give you everything you need to switch to ChurchTrac Online Giving. Watch below!
Matt
Church Engagement