The most effective way to grow your church is with a robust church outreach program.
A church outreach program is the connection between your church and your surrounding community. By investing in your outreach ministry, your church members will grow in their faith as they serve, and your community will know your church better and experience God's love in new ways.
This post covers the most effective church outreach ideas my church has tried and that I've learned from other church leaders.
But first, let's start at the beginning...how to start a church outreach program from scratch.
How to Start an Outreach Program
The goal of your church's outreach program is to hold as many high-impact outreach events as possible to raise community awareness of your church, help church members have Gospel-centered interactions with people in your community, and potentially raise money for your church.
If you're a church plant, trying to rehabilitate an older church, or just looking to breathe life into your outreach program, below is the best way to build your church's community outreach program.
Know what your community needs
You can't jump feet-first into outreach ministry without knowing one crucial piece of information: What your community needs
If your area lacks recreational spaces, a basketball court or soccer field would be a great way to bring the community together
If your neighborhood has lots of low-income households, a soup kitchen or food pantry could make a big impact
If food scarcity is an issue, starting a community garden on church property is a wonderful way to meet the needs of your community members
Our suggestion is to call a meeting with the members of your congregation and ask them what they see in your area. If possible, make flyers announcing a community meeting at your church and invite everyone to talk about their needs and how best to meet them. You could also take a poll to get real-time data on the needs in your community.
The concept is similar to "the customer is always right." You may feel inspired to provide a soccer field for kids to play, but if there's a local park nearby your church, you're not adding anything of value. You would be better off spending your time and resources on something else.
No matter what, the objective of community outreach is to meet people where they are and show them love in a high-impact way.
Stick to your local community
Serving people on the other side of town is a wonderful way to share the Gospel with people. However, the best church community outreach ideas that have the greatest impact will be ones that keep you closer to home.
Start your church out reach program in the neighborhood(s) immediately surrounding the church building. As you make your presence known in your immediate neighborhoods, you can expand the scope of your church outreach ministry a little further. But first, focus on the people who live within a few minutes of your church.
Make the most of what you have
Whether your outreach program is big or small, the best thing to do is to understand the manpower and resources you have at your disposal and plan accordingly.
But it doesn't hurt to think big! My pastor bought a popcorn machine, cotton candy machine, and snow cone machine immediately after launching the church. He did this long before we had an outreach ministry or the manpower to have a big impact on the community, but he didn't let that stop him from making plans. This has allowed us to throw fun parties without having to rent machines each time. He spent money upfront but saved the church a lot of money over the long term.
Have fun!
The ultimate goal of this program should be three-fold:
Strengthen the bonds between your members
Share God's love with your community
Bring more people into your church
But the unwritten fourth goal of the program should be to HAVE FUN! Your outreach program will quickly lose steam if it's a stressor for everyone involved.
What is an example of a church outreach event?
A church outreach event is hosted by your church with the goal of connecting with more people in the community. The goal of the outreach event should be to draw as many people as possible to either have fun or provide aid while also inviting them into your church. Outreach activities give members of your church a chance to evangelize, grow together, and bring new people in the door.
But what are the basic components of a successful church outreach event? Keep reading to learn the two basic components and see some examples from my church.
1) The Event
Virtually anything that interfaces your church directly with the public can count as an outreach event. This gives your church outreach program the freedom to be creative with what they pull off!
A church outreach event can be anything from street evangelism, to opening a coffee shop, donating clothes to the needy, throwing a big summer block party, and anything in between. So long as helping others, having fun, sharing the Gospel, and inviting people to come to church are the goals, it's a church outreach event!
2) The Location
Since church outreach events are meant to be a way to bring people to church and let the community know more about your church, it makes sense to hold the event on church property. But it's not required to be on church grounds. You could meet downtown, host a carwash in a local business's parking lot, or throw the event at a local park.
Your facilities will probably determine whether or not you hold the event at the church. So don't let your space limit your imagination! If your space doesn't allow you to host an event, look beyond the church for where you can throw the event.
An example of a church outreach event
My church has held a few different outreach events. Here's a list of a few of them:
A BBQ hosted in my front yard for my neighbors
Handing out hotdogs outside of an auto parts store
An Easter Egg hunt in a local park
A block party in the church parking lot
Because we were intentional and made them open to the public, all of these counted as church outreach events. The same is true of anything your church does to create interactions with the public.
Effective Church Outreach Ideas
Below are some of the most effective church outreach ideas my church has used or that I've learned from other church leaders I've talked to:
Neighborhood Outreach Ideas for Churches
We're called to love our neighbors. At my church, we take this as literally as possible with "neighborhood outreach". What this looks like is a few members make their home ground zero for bringing their immediate neighbors together.
I can vouch for each of these because we've done all of them at my church. We've been blown away by how open our neighbors have been to all of this and how it's transformed our communities. An added bonus is that most of these don't take much effort and are an absolute BLAST.
Recently, my wife and I printed flyers and passed them around to every home in our neighborhood inviting them to a BBQ in our front yard. We had no idea who would come or what to expect. But the turnout was incredible!
People from all over our neighborhood came and spent hours on our lawn. A few members of our church were there, too. We got to make some wonderful Gospel connections.
This one is the easiest church event you'll ever pull off. All you need is some wood and a wide enough space for people to sit and chat. If your church has small groups, have all of them throw one together for their neighborhood respective neighborhoods to expand your reach.
Marshmallows are not required, but highly recommended!
Remember having sleepovers as a kid? We've taken that concept and made it fun for the whole neighborhood!
This one is great, because who doesn't love warm brownies and cookies? With a Bakeover, our members open their kitchens up to everyone. Each neighbor can bring an ingredient for a baked dessert and chat while the kids play in the yard. It's a fun and delicious way to connect with neighbors.
Does one of your members have a big garage door or a wide section on the side of their house? Grab the church's projector and some extra folding chairs, warm up some hot cocoa or apple cider, and have a family-friendly movie night!
This activity is aimed at giving the kids something fun, but the adults spend extra time working together to pull it off.
This one will require more coordination between the adults in the neighborhood, but that extra time working together would yield better connections in the long run. Just make sure to get each household's permission to hide items in their front yard before you hold the event.
Church Block Party
Throw a party!
There's nothing quite like a block party to bring out the community. Put together a concert, rent some fun carnival booths (or ask a few parishioners to build some), provide food and drinks and have a blast!
Ask local businesses if they would like to sponsor the event. This will help offset the cost and make opportunities for more connections with your church. If they're willing too sponsor the event, they may also be willing to advertise. Have flyers ready to give to the business owners so they can display them around their stores!
Church Community Service
Community service is the most tangible way to love your neighbors. By cleaning up trash along the road, mowing your neighbors' yards, helping clean up after storms, and providing food and water to underserved areas, you can bridge your church and community in impactful ways.
Just remember - stick to your immediate area as much as possible. For your church to have the biggest impact possible, staying within a few miles of your church location is best. This makes it easy for your people to invite members of your community to come to church and increases the likelihood that they will pay your church a visit.
Partner with a Local Ministry
Partner with other churches, ministries, or local charities in your area to increase your impact. Once your outreach ministry team decides on what they want to do to serve the community, look around for ministries or churches in your area that are also doing that.
If your town already has a ministry that serves the needs of your community, consider working alongside them. This is a great idea especially if your church is small or just getting a community outreach program started. This connects you with an organization that already has resources and experience that you could greatly benefit from.
Connect with your Community
Church Connect is the church app that makes it easy for your church outreach team to connect with your community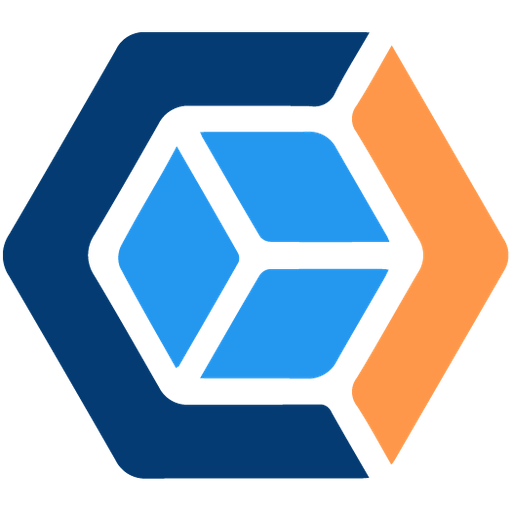 A Community Outreach Ministry Will Grow Your Church
Make it a priority this year to help the community, find more outreach opportunities, and activate more ways to reach the people in your area with God's love.
Use the above church outreach ideas to grow your church. But don't stop with this post! Give your church outreach ministry team the freedom to get creative and think of ways to serve the community in ways only your church can!
Matt
Church Engagement