Every church planter needs to sit under the experience and wisdom of others who have gone before them. Otherwise, you'll miss out on the opportunity to learn from mistakes others have made.
That's why church planting podcasts are such a great resource! As you commute to work or knock out a few errands you can spend time listening to experts as if you're in the room with them, gleaning from their insights. You'll learn about great leadership techniques, church growth strategies, get church planting software recommendations, and much more!
Below are the 25 best church planting podcasts to help you along your church planting journey. Give them a listen today!
If you are a church planter, soon-to-be church planter, or leader of an established church, that is looking for more insight and direction on what God is doing through church planting to reach the lost, then this is the podcast for you!
Every week, the creators behind Church Planter Magazine, Pete Mitchell and Peyton Jones, deliver a powerful, funny, raw and relevant hour on church planting issues, solutions, and stories. Subscribe to it now for the low-low price of FREE!
The New Churches podcast offers practical answers to your real ministry questions. We aren't going to provide lofty pie-in-the-sky theories. Instead, we are going to help you in your real ministry context, with your real thoughts, questions, and issues.
Co-hosts Daniel Im, Ed Stetzer, and Todd Adkins will help you lead your church with practical and immediately applicable solutions. In each episode, you will hear answers to your questions on church planting, multisite, multiplying, leadership development, and discipleship. So if you're a church planter, leading in a multisite church, or an established church pastor wanting to grow and multiply your church, this podcast is for you.
Exponential is a growing community of leaders committed to accelerating the multiplication of healthy, reproducing faith communities. We equip movement makers with actionable principles, ideas, and solutions. We are passionate about accelerating multiplication through movement makers! Jesus. Leaders. Acceleration. Movements. Multiplication. The Exponential Podcast includes over 1000 hours of audio training to equip church leaders seeking to become more multiplying.
We see a culture of multiplication deep inside your life and ministry. But, the complexity of ministry and the chaos of culture are pressing in more than ever. We can all benefit from trusted voices to help us pursue fruitful ministry and healthy multiplication.
The Exponential podcast will help you accelerate multiplication in your church so you and your team can create movement. You will gain the equipping you need as a multiplier.
The Exponential Podcast holds a deep library of conversations and stories on disciple-making, church planting, culture, mobilization, evangelism, and more multiplication topics. Join the conversation.
Dr. Stanley is an author, missionary, and microchurch planter. For more information visit http://www.John20.Church
Join Greg Nettle as he hosts incredible difference-makers and impact leaders from around the world.  This podcast is designed to help leaders advance God's kingdom in innovative and disruptive ways.  It explores the nuts & bolts, pains & joys, and the unique challenges of being called to start new churches.
The podcast is powered by Stadia, a church planting organization whose vision is to see a world where every child has a church. For additional information, visit www.gregnettle.com
The Plant Strong Podcast features the stories of both men and women who lead and serve in diverse ministry contexts. Be encouraged and empowered by special guests ranging from longtime leaders to authors, thinkers, and ministry minds with fresh perspectives. Hosted by Lisa Bennett.
Churches Planting Churches is a podcast produced by Acts 29 in partnership with The Gospel Coalition. Tony Merida talks with various church planters, pastors, theologians, and innovators; sharing stories and insights to help you serve Christ's church more faithfully and effectively.
I love meaningful conversations, and this is probably what it would sound like if we had a chance to have that chat in my home office. It is my effort to process what I'm thinking out loud (and sometimes with friends.) I am a Christian, husband, father, pastor, church planter, community developer, author, and social entrepreneur. I am a mortal on a journey through this beautiful, delightful world God has given us, and I live in wide-eyed, child-like wonder. The name? I am always gleaning life lessons on the farm and beyond, and The Gathering is the congregation with whom I share life.
The Broadcast Network exists to support, train and inspire church planters. In this podcast, we bring hangouts, teaching, and interviews with church planting practitioners and movement leaders.
Launch: The GCC Podcast, is an ongoing series of conversations designed to strengthen pastors, elders, and other church leaders and the gospel work of planting churches and discipling believers.
Are you ready to answer the call of church planting and bring the hope of the Gospel to communities around the world? Cultivate by CGN is dedicated to supporting you every step of the way in your mission to start a gospel-centered church. Our goal is to plant 1000 churches in the next decade, starting in 2023. Tune in to the to hear host Brian Kelly dive deep with wise and experienced church planters. Our goal is to provide guidance, inspiration and support on your journey to plant a church!
Planting churches is all about participating in what God is already doing. He is at work in every neighborhood and community around us. We want to help you learn to see what God is doing and expand your imagination for how you might partner with him. Join us for conversations with church planters, pastors, and leaders on discernment, preparation, and innovation.
Practical church planting exists to give you practical tips, advice and encouragement when it comes to planting and growing healthy churches. Whether you are interested in planting a church, are in the process of planting a church, or just want to learn more about building healthy churches, you've come to the right place.
There are all different types of church plants led by all different types of people. In this podcast, we seek to learn from the people planting tomorrows churches all over the world!
The Church Planting Podcast is a weekly, interview podcast intended to help church planters and sending churches aspiring to make more disciples through church planting. The podcast first aired in early 2016. After one season, the Church Planting Podcast stopped production but the old episodes remained on iTunes. Over the following two years the podcast grew in popularity even though no new content was being produced.
Clint recounts, "By the close of 2018 I was receiving regular requests to restart production on the podcast and it was becoming common for me to run into someone at an event and them to express gratitude for the episodes we produced in 2016." So with a fresh vision, as well as the addition of genuine podcasting expertise from Josh Turansky and the team over at CREW Media, we were able to restart production in February of 2019. Since then the show's audience has steadily grown.
The podcast is a non-profit venture none of the hosts receive any compensation for hosting. All sponsorship proceeds go directly to improving the content and reach of the podcast.
Unfiltered: Real Church Planting Conversations is a podcast featuring the often-missed conversations about church planting. Join hosts Lee Stephenson and Danny Parmelee, experienced church planters who lead a national church planting movement. You'll experience authentic discussions about real issues that church planters face. Lee and Danny hit the in-between-the-lines issues and talk about the topics you don't hear about when it comes to church planting.
Welcome to the 5 Point Church Planting Podcast where two church planters hope to make at least one good point. In each 30-minute episode (give or take), our goal is to discuss the ins and outs of church planting from a Reformed (as well as Presbyterian - we are PCA ministers after all) perspective. We also want to hear from some insightful voices concerning church multiplication. Our desire for this podcast is to be helpful, encouraging, stimulating and above all else glorifying to God.
Hearing & learning from UK based Church Planters & Leaders about their experiences with Church Planting/Leadership; equipping emerging leaders/planters with wisdom from those who have gone before them with lessons they've learnt along the way! Email: churchplantchat@gmail.com We can also be found on Facebook, Twitter & Instagram - simply type in @churchplantchat
If you are a church planter, soon-to-be church planter, or leader of an established church, that is looking for more insight and direction on what God is doing through church planting to reach the lost, then this is the podcast for you!
Every week, the creators behind Church Planter Magazine & Church Planter Podcast, Pete Mitchell and Peyton Jones, deliver a powerful, funny, raw and relevant interview on church planting from planters that are in the trenches - doing it. Subscribe to it now for the low-low price of FREE!
"Mission Field: USA – Church Planting" podcast series, provided by The Lutheran Church—Missouri Synod's Office of National Mission, offers a theological background and best practices for launching new congregations and ministries within a Lutheran framework.
Sign up to receive email notifications of new podcast releases and other church-planting ministry news. Registration only requires your email address, name and zip code. Check the "Church Planting" option on the form. Sign up at mailchi.mp/lcms/resources
9Marks and North American Mission Board (NAMB) partnered together for a one-day conference on church revitalization in Washington, DC.
God's given you a vision to plant a church. You're gifted and maybe have the team ready to go. However, there are thousands of details and hundreds of questions that you have. In this podcast, we will answer some of the common questions and answer listener-submitted questions to help you fulfill the call the Lord's given you.
The Church Planter Talks is made for Church Planting Pastors by pastors who have been involved in a church plant.
As part of the Send Network, we are passionate about equipping coaches to help church planters pursue their unique Kingdom assignment. Join us as we talk with coaches, planters, and planting leaders about the best practices of great coaches.
In The Trenches is a podcast by ordinary church planters that exists to encourage & equip other ordinary church planters to make disciples in hard places.
We aren't "experts". We are practitioners who are planting and pastoring churches. We talk all things ministry. This podcast is for pastors, church planters, and any other Christ-follower who wants to get in the trenches of ministry and make disciples.
The Best Church Planting Software
Every church planter needs ChurchTrac. Our program grows alongside your church, giving you the tools you need at every stage of your church's journey.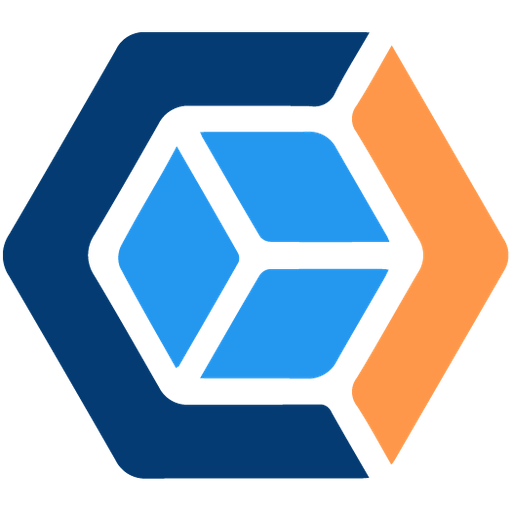 Podcasts to Help You As You Plant A Church
Podcasts can be a great way for church planters to stay inspired, get practical insights, learn new ideas, and connect with other church planters. We hope that this list has been helpful and that you are inspired to tune in and take your new church to the next level.
These are the 25 best church planting podcasts on the internet today, packed with wisdom and experience. Give them a listen and learn from those who have gone before you!
Matt
Church Engagement