Question: Would you invite friends over to your house for a dinner party, and not give them an address or tell them how to get there?
Of course not! Unlike your house, Google Maps isn't going to cut it when it comes to directing new guests that visit your church. Especially if your church has multiple buildings, multiple rooms, and multiple events happening at different times.
Let's talk about why your ministry should have campus maps, the two campus maps every church needs, and where to display them.
Why Make Campus Maps?
When someone is new to your church, they are already stepping out in faith to visit. They don't want the added stress of trying to do things like figure out how to navigate around the parking lot, locate the child check-in area, or pick the right door for the worship center. It's awkward being new... and most people don't want to be obvious about it.
Yes, you may have an ample amount of volunteers to guide your visitors. But...
What if the guests come in really late after the volunteers left their posts?
What if it's crowded and your volunteers are pre-occupied?
What if your guest is like me, a guy that would rather spend 20 minutes walking aimlessly than cave in and ask for help? 🤦‍♂️
Beyond your guests...
If you have any deliveries or services being performed at your church, you want to make it easy for them to find the right place to go. They have places to be and things to do. Besides, do you really want to guide every tradesman and delivery person to the office door on the phone each time?
The Two Campus Maps Your Church Needs
Propery Map
These maps are for giving a new person an overview of the general layout of your church's property. A guest should be able to look at this map and know things like where to park, where the worship center is, where the children's ministry is located, and the location of the bathrooms. Here's a good example I found from a church near me 👇
Building Map
A building map gives guests deeper clarity beyond your property map. You'll want to display all of your meeting areas, classrooms, and bathrooms. The goal of this map is to help guide someone to a specific area within a building that your property map doesn't display. This map doesn't have to be an award-winning masterpiece. Here's a good example of a basic building map that was likely made on the cheap with a free photo editor...
Displaying your campus maps
On your Website
Guests are usually planning their visit to your church by looking at your website. Placing links or thumbnail images of these maps on your main landing page will ensure that they know what to expect. The best practice is to have a dedicated page on your site called something like "I'm new" or "Plan a visit" that includes these maps of your church. If you have a dedicated times and location page, I would insert your maps there too.
Speaking of church websites...
With Church Connect, you can build a beautiful website and church app that makes it easy for people to do things like give online, submit prayer requests, register for events, and even view campus maps!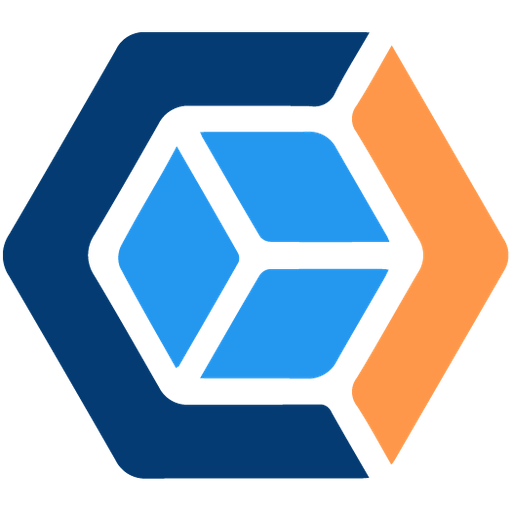 At your campus
You don't necessarily need to have campus maps plastered everywhere... but it's a good idea to have them placed strategically at key entrances of your buildings. Other good locations would be a welcome center, child check-in area, and other popular gathering spots. Here's a building map that a church probably stuck to the wall using double-sided tape 👇
How to create church campus maps?
Do it yourself
There is an entire world of applications to help users create a layout of their space. Many of these apps are built for developers, construction companies, engineers, and other industry insiders. However, a few are built with people like you and me in mind who don't have extensive experience.
Floor Plan Creator is one option I found that could work. If you're needing something a little more basic, Canva is a really great free photo editor that could be use for drawing shapes. Pixlr is another good free option as well.
Pay someone to do it for you (Highly Recommended)
When it comes to creating campus maps, I find that it's easier to just pay someone else that has the right software and know-how. I did a quick search on Fiverr and found a person that could do it for under $75! Unless you've got plenty of time to learn a new software or you're already proficient in a professional photo editing program like photoshop, paying a professional is almost always the best option for your wallet and your time.
Takeaway
Campus maps for churches are one of the most overlooked tools for church communication. A lot of churches think they're "too small" to justify having them. Other ministry leaders think that their campus is already easy to navigate. But trust me, a campus map is necessary for guiding people around your church. Perception is a big deal for guests... and a campus map helps with that perception more than you may realize!
Weston
Church Engagement