Tis' the "season of giving" and we all know what that means: it's time to give thanks!
No, it's not Thanksgiving yet, don't get too excited! The best givers are the ones who feel giving is not of necessity at all but a privilege to give, and so receive more. Ahem… well at least that's the gist of what Anne Frank, Mother Teresa, and Maya Angelo were all saying, but probably more eloquently.
As we enter into this season with giving at the forefront of our minds, let's explore the art of saying "thank you" with these Top 10 Donor Thank You Ideas that will help your church push past the envelope and uncover ideas that are more than just a mere thank you card. Cheerful givers deserve cheerfully expressed gratitude— that comes in all shapes and sizes!
Tech-You Culture: Using Technology to Say Thank You
"Tech-You" is a play on words that correlates "technology" with "thank you". In essence, it acknowledges that traditional expressions of appreciation may not always be the most effective.
In today's fast-paced world, where technology is replacing verbal commendation with clicking like buttons and social media shoutouts, nonprofits, and churches are embracing a new way to express gratitude.
1. Donor Spotlight: Personalized Videos
Bonjoro!
You probably thought I meant to say Bonjour, but this is way more exciting than just a simple hello. Bonjoro is a video engagement platform that lets you send quick, personal videos to clients and supporters, and get this: church donors! Bonjoro has a free plan, as well as paid options with more branding flexibility and features. You could record a personal or group video to simply thank your donor, or possibly even play a short video featuring the impact of their donation with this great resource!
Quick Tips:
Timely thank You's: Send the message as soon as possible after the contribution. A timely thank you to show their support is valued.
Share Impact Stories: Share specific stories of how their donations have made a difference in the church.
Include Church Leaders: Encourage church leaders, pastors, and teachers to participate in the thank you videos. Their involvement can convey the church's collective appreciation and encourage donor relationships.
Donor Database Maintenance: Regularly update your donor database to track contributions, maintain accurate records, and facilitate personalized communication with supporters.
2. Social Media Shoutout/Podcast Mention
When donors see their contributions acknowledged on social media, it serves as a major encouragement for future, continued support. Addressing your donor by name on a public forum, such as your church's Facebook, or Instagram goes a long way in today's online bubble.
When Taylor Swift came to watch Travis Kelce at Arrowhead that was like the biggest shoutout ever given in history and what did it result in? The NFL saw a major jump in viewers when the Kansas City Chiefs were playing, Travis Kelce's Instagram accumulated over 350,000 new followers, and now Swifities all over the world understand the concept of a touchdown.
I say all this to say, that a social media shoutout or even a mention on your church's latest podcast episode could go a long way in your relationship with your donor, as well as attracting more people to give to future ministries. Maybe not 350,000 new followers overnight, but we can't all make Sparks Fly like Taylor Swift!
Pros of Social Media:
Multigenerational Reach: Social media platforms allow the church to reach a diverse audience, including different age groups. Shoutouts can appeal to younger members who are more active on social media, while still being appreciated by the older generation.
Cross-Promotion: Major donor shoutouts tend to be shared within donor management and social networks, extending the church's reach to individuals who may not have been aware of the church's impact in their local communities.
Personal Connection: Donors see their names, profiles, and photos associated with the acknowledgment, creating a sense of connection with the church and its online community.
3. Personal Phone Call
A personal phone call allows church leaders, pastors, and volunteers the opportunity to express verbal, heartfelt gratitude to donors.
A verbal commendation can carry volumes to a donor, especially if they are not a regular attendee of the church. It's an opportunity to relay the pastor's heart behind the ministry to which the donation was given, as well as offer a hand of encouragement that may not have been accessible otherwise through the newfound relationship with your donor.
Effective donor communications are crucial for maintaining transparency and building lasting relationships with supporters, ensuring they are informed about the impact of their contributions. Sometimes a simple thank you is worth a thousand words.
A call to donors has the potential to turn into a thousand more words, as it is an easy, convenient source of communication for connections and relationships to be built.
Note: It is essential to be respectful of others' time and preferences when you communicate with your donors. Though calls are a quick and effective way to make contact with donors, be sure to respect their option to decline calls, or choose another preferred method of communication. If the donor is busy, you could always leave a voicemail for them to listen to at a later time.
Handwritten Notes + Handmade Thank You's
Handmade thank-you gifts can be a wonderful way to express gratitude to donors at churches. They show you've taken the time to pick out or create something unique and personal for their contributions. Having a personalized touch, emotional connection and something that provides a lasting memory can go a long way in expressing gratefulness this season.
4. Thank You Note and/or Handmade Craft
Hand-decorated plant pots as a symbol of growth, handmade bookmarks engraved with Scripture for inspiration, and baked goods because who doesn't love food? Handmade crafts are a simple, yet thoughtful way to show appreciation. Coupled with a handwritten letter, this is sure to make your donors feel special.
Quick Scripts:
These are some sample phrases you can use to get your train of thought going when writing thank-you letters to donors. It's much like prayer, you don't have to copy what someone else says, just speak from your heart. Personalized thank you's are personal after all. They're supposed to make the donor feel good about their contribution.
Sending an email, an automatic email at that, for donors just to receive an email confirmation with their donation receipt attached isn't exactly personal. As opposed to receiving a handwritten note with a lot of thought put into it to personally thank each donor; I'm gonna guess the handwritten thank you letter has more meaning in the long run.
If you want to go the extra mile, you could even send your donors letters with updates on the projects they've contributed to, even after the initial thank you letter (a good example of donor stewardship).
"Thank you for your donation..." (Express gratitude)
"Thanks to your generous donation…" (Who did it affect)
"Your donation ..." or "Without your support..." (What impact did it make)
Note: Donor Stewardship is the relationship-building process that occurs after a donor contributes. The main purpose of stewarding your donors is to create a lasting connection with them, and form new relationships, in result inspiring donors to support your organization, nonprofit, or church again in the future.
5. Personalized Artwork
Art can be a powerful medium to convey the values and mission of your church but also express thankfulness. Custom paintings of a significant landscape that was contributed to, or an abstract piece with a meaningful message of generosity can be a great starting point. It can be as simple as implementing Scripture with Calligraphy.
Personalized artwork can create a deeper connection between the church and its supporters while celebrating the creative talents God has gifted those within the community. This is a great way to thank your donors and possibly discover any hidden Van Gohs in your community... win, win!
6. Personalized Merchandise
Think personalized appreciation plaques with the names of your donors engraved on them, or get even more fancy with custom self-portraits of the donor. You could give your donors branded items such as mugs, t-shirts, or tote bags that can each be uniquely personalized. Make sure to tailor to each donor's personality and the nature of your church.
This is just one of the creative ways to thank donors but also proves to be a great marketing resource. You'd be surprised how quickly monogrammed mugs can pass the "Word" along!
Fundraising Tip: Branded items such as mugs, t-shirts, or tote bags can be used to collect online donations for specific ministries. Not only are they great thank-you gifts for donors, but you could create a merchandise store located on your church website and designate all proceeds towards the ministry you are allocating funds toward. Sort of like online fundraising, but for Jesus!
Gestures of Gratitude
A nice gesture can go a long way in the world today. We're not talking about a wave hello, or a thumbs-up sign here! We're talking about a small token of appreciation, to show gratitude.
Most times gestures are out-of-the-blue surprises that are good for just letting someone know you're thinking about them. Think about it, most people give without expecting something in return. A gesture speaks volumes to the giver that you have given thought to and appreciate their generous donation.
7. Photo Collage / Donor Appreciation Wall
I recently visited a church for a ladies' retreat this summer and one of the things that stood out to me the most was the wall at the back of the sanctuary. It was filled with frames across the entire wall, with photos and "About Me" paragraphs of all the donors who had given to the church's ministries and missions.
I think that's super special. It spoke volumes to me, not even a regular attendee of that church, how much they appreciate those who have given to their ministry to have such a grand display recognizing donors. This is a great way to make individual donors feel valued.
8. Donor Appreciation Event ("It's time to Invite Donors!")
Organizing an Annual Donor Appreciation Event to recognize all of your donors publicly is truly great to show appreciation. These events provide you with the opportunity to address your donor by name and highlight the impact their contributions are making in the world. You can provide videos, photos, and volunteers to give meaningful speeches dedicated to all your existing donors.
I was honored to be a part of a Donor Appreciation Event in a small village in Malawi, Africa. We were honoring the construction of a child-headed household's new home that had previously been destroyed by a cyclone. At this event, we commemorated it with a ribbon cutting, met the family, and got to tour their new home with them.
Imagine the impact, being able to give, and then see firsthand the impact of your contributions. Sometimes this may be more doable in the form of videos and photos of course, not on site.
Either way, it not only inclines me to give again to future needs but also might just incline others who hear about the event, to give also.
9. Interactive Digital Report for Digital Donors
While addressing donors at an event allows donors to receive recognition in person, sometimes a more accessible thank you may be more doable. You could create a dedicated space on your church's website to spotlight contributors. You could even create an online presentation to address the donor, detailing how their contribution has been used and impacted your church's ministry field.
This doesn't even have to necessarily be on your website, it could be written into a blog post, newsletter, or social media post, as previously mentioned. This is a timely, organic way to give loyal donors recurring shoutouts each time a person visits your church's website.
Is Saying Thank You Essential?
Saying thank you to your donors is crucial. But what about a verbal thank you?
10. Verbal Thank You
Nothing is quite as simple, yet sincere, as an in-person, verbal thank you.
You'd be surprised at the lengths that this goes with donors. It's interesting, sometimes we underestimate the power of those words.
Donor appreciation doesn't have to be some extreme, extravagant display. We've talked about so many different thank-you expressions: thank-you videos, handwritten letters, gifts like, personalized artwork, and merchandise. These are all vastly different things, but all say thank you in their special way.
Donors will appreciate any way you choose to say thanks. At the end of the day, it's not about what you give or how you say thanks, but the hearts behind the giving and thanking that truly mean the most.
We don't say "thank you" for selfish reasons. Far from it: Gratitude, much like giving, might be its own reward.
"In everything give thanks: for this is the Will of God in Christ Jesus concerning you." -1 Thessalonians 5:18
It would be unsuitable for me to write all of this without saying something to you. From your ChurchTrac family-- Thank you for being our partners in ministry. We're honored to serve alongside you. We hope the Lord blesses your ministries with love, joy, and abundant blessings this season. Happy Giving... and Thanking!
Donor Thank You Made Easy
Whether sending a text, email, or customizing contribution statements, ChurchTrac lets you thank your donors in multiple ways.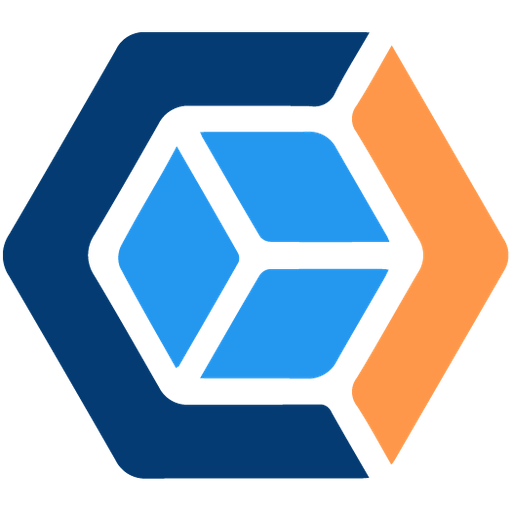 Thank Your Donors This Year
At the end of the day, we just want to find the best ways to express thank you to all of the donors who have given to our ministries. Relationships with donors go way beyond the giving and receiving side of things, the contribution will make a difference in lives far beyond the donor and members within the church. These donations, most times, will radically impact families that are without physical necessities, but even more importantly, spiritually lacking.
Building relationships with donors not only encourages future donor retention and recurring donors to contribute to your ministry again, but every donation made continuously makes an everlasting impact.
Always remember that a sincere and well-crafted donor thank you is not merely a conclusion but rather the beginning of a meaningful and ongoing relationship between those who give and those who strive to make a positive impact in the world.