Excel and churches seem like a match made in heaven - after all, what's more divine than a perfectly organized spreadsheet? ...okay, lots of things. But they're still pretty great!
But just because you can find templates for things like church directories, giving, and ministry accounting doesn't mean you should use them.
We'll explore the idea that Excel may not be the savior of church administration we thought it was. We'll also dive into a powerful alternative that may have you shouting "PTL!" 🙌
Why Churches Use Spreadsheets
It's what churches have been using for a long time. Before the advent of more capable software, spreadsheets were the tool ministry leaders used to keep track of info they needed to do ministry. Churches practically ran on Excel! It's natural to just keep doing what has worked.
Also, you can find spreadsheet templates online, many of them free. Microsoft even offers premium templates for the work you're doing in the Office 365 version of Excel. Youtube and blogs are great free resources to learn how to master your spreadsheets.
But just because it works, doesn't mean it's best. For each use case, there are some significant downsides to using a spreadsheet for your church.
Excel for the Church Directory
The columns and rows make putting together a very basic church directory an easy project. Listing a family of individuals together, adding columns for user-defined data, creating task lists for each ministry, and many other functions are simple to create in a spreadsheet.
The Downside
If you need the data from your directory for another program, you will have to enter it separately
It won't do anything with the data like create detailed reports, send a text message, or schedule volunteers
If the file is corrupted or deleted, you lose precious data
A spreadsheet is intuitive and easy to use. But a database that has all the data, but sorts members automatically into lists, can store photos, can be used to send texts to your congregation, and that your whole ministry team can access would be ideal.
Excel for Church Giving
When someone volunteers to record giving for the first time, understanding how to use the spreadsheet is an easy task that will probably only take them a few minutes. And if your church is just getting started, there are church tithing records templates › you can find online.
Category dropdowns › allow you to select from a list of options within a cell. You can enter all areas of ministry in the dropdown, then select what the donor gave to! You can also create pivot tables to help summarize the data!
The Downsides
Online donations aren't automatically recorded
That spreadsheet doesn't create a contribution statement for you, so you will have to manually create one
If a member wants an update on their giving records mid-year, they can't access the spreadsheet themselves
If you're a wiz at putting together complex equations and pivot charts, a spreadsheet app can be a very functional tool for managing donations at your church.
But wouldn't it be nice if recording their donation automatically fed into a report that you could print or email with the click of a mouse? And if a program could automatically report online donations, that would be icing on the cake!
Excel for Church Accounting
You can easily find church budget templates › balance sheet templates, even receipt templates that suit your needs, making the task of managing finances pretty simple. Accounting is where spreadsheets really shine.
I've used spreadsheets to manage my family budget. It feels intuitive to translate that experience over to ministry budgets. There are countless resources online to help you do just that.
The Downside
The treasurer that set it up had a reason why they organized it the way they did, but the next person will face a steep learning curve to make sense of it
Your bank accounts can't report to the spreadsheet
No memorized transactions
No ability to upload documents
Any budget you create won't automatically update as you report donations
Like with reporting donations, you can craft a spreadsheet that's full of pivot tables that can compile data instantly. But you will have to build these functions yourself, then train all new leaders how to understand and use what you've created. You will also have to compile reports yourself.
A program that sorts your transactions into funds, automatically adds regular transactions, compiles reports, and stores receipts would save you a lot of time and headache.
Ditch the Spreadsheets
ChurchTrac Accounting does everything your spreadsheets do, plus a lot more! Click the link to see how powerful this feature is.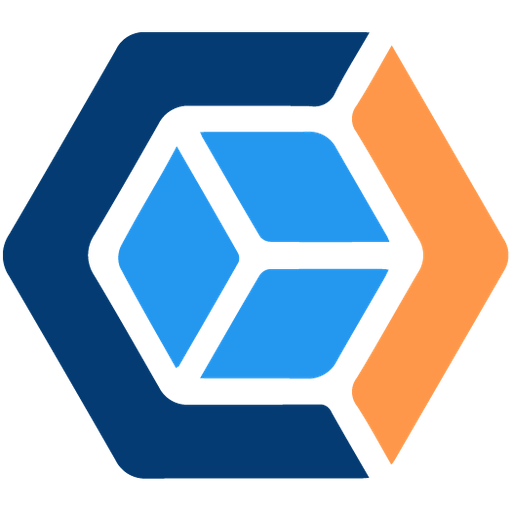 Why Churches Shouldn't Rely On Excel
Your spreadsheet is limited by the fact that it merely holds data you manually input. It won't do anything with that data, unless you create complex formulas and tables to tell it what to do. No matter how powerful or complex these programs become, your spreadsheet doesn't come with other features. It's just a spreadsheet!
Not to mention these spreadsheets can get corrupted, deleted, or lost. I still get cold sweats thinking about the hours poured into writing a big paper in college, then returning later to discover that it was gone. I've lost documents, spreadsheets, and presentations. I don't know anyone who hasn't had the same experience. It still hurts to think about it!
You need a better resource for managing your ministry than a bunch of spreadsheets only you and the treasurer bother to update.
ChurchTrac Plus
ChurchTrac gives you a directory, contribution reporting, and accounting. Each of these features is connected to the others, meaning they all work together to help you manage your ministry. Your ChurchTrac account includes more incredibly powerful tools like affordable messaging, pledge campaigns, and budgeting. Sign up today › for the most affordable church management software!
For those of you who have been using a spreadsheet to manage ALL of your data and processes, I've got good news...you can send your church directory to us and we will import it › into your account for you...FOR FREE! Your giving and accounting info can also be imported into your account quickly and easily.
Keep using spreadsheets to inventory the church food pantry. For the rest of your ministry, ChurchTrac is the answer.
Matt
Church Engagement