The next big innovation in artificial intelligence has just been released. But unless you spend a lot of time on social media, you may not have heard about it.
ChatGPT › is a neural network learning model that's been trained to generate nearly any type of text. OpenAI, the developer of ChatGPT, used 175 billion machine learning parameters. In other words, they fed their machine billions of articles, posts, papers, and other written work posted to the internet to teach it how to write like a human.
But ChatGPT is just the latest product out of Silicon Valley. There are several AI tools that churches can use, depending on their specific needs and goals.
Here are 4 ways church leaders are already using AI for their ministry...
1. Stuck in Sermon Prep?
Struggling to find the right words to drive a point home? Need a good illustration for your sermon? Have all the information and ideas, but need help structuring your thoughts?
ChatGPT › is the droid you're looking for!
I have played around with ChatGPT and been surprised with how helpful some of its responses can be. All it takes is learning what prompts get you the best results. This can streamline your sermon prep by helping you conquer writer's block and structure your thoughts to be more cohesive.
Elicit › is another phenomenal resource I've come across. You type in a question and their AI search tool hands you research papers around that topic. This could be invaluable when doing research, looking up studies, and learning more about the world around us so we can craft sermons that speak directly to our shared experiences.
2. Sermon Video Captions
Though some churches are seeing people return › to in-person worship, many people still prefer to watch sermons online to stay in touch with the church from home.
This includes our hard-of-hearing members. Audio captioning models can automatically give you the text of your spoken sermons. Youtube can transcribe your video, but the results are often not very accurate. Google has a very effective speech-to-text API, but they charge $0.009 per 15 seconds of audio. OpenAI offers Whisper › as a free alternative to Google that employs their GPT-3 language model to translate speech to text to near-human level accuracy.
Note: Though this tool is free, it requires hefty technical know-how to set up. You'll need to have Python installed on your GPU and you will need to have some advanced hardware in your GPU. If you need installation instructions, I found this article › and this video › to be the most helpful and easiest to understand.
If there is one way artificial intelligence can help literally spread the Gospel, it's by transcribing your sermons word-for-word.
3. Translate ancient Greek & Hebrew
Another helpful feature is language translation.
GPT-3, the language model created by OpenAI, has been trained in over 46 natural languages. Each iteration of OpenAI's language model becomes fluent in more languages.
If you are learning these ancient languages or are incorporating word studies in your lessons, you can feed a passage or word into ChatGPT and it will translate it into any other language it knows.
As of right now, the language translation functionality is still in its infancy. But I've entered ancient Greek passages and asked it to translate, with some useful results. Below is ChatGPT's translation of Acts 2:42-47 ›
The most exciting prospect: There are over 5,500 languages that do not have a single copy of the Bible in their language. This tool will help us rapidly bring that number to 0. Praise God!
4. Sermon Art
Having compelling visual elements added to your messages helps foster engagement and focus. Midjourney › is a program that can give you exactly that.
Enter a prompt, like "the gates of heaven" and this program will give you multiple iterations of professional-looking artwork that you can download. You can use this for sermon art, worship slides, print media, social media, and any other visual medium. For example, I created the image at the top of this article by typing "robot pastor holding a bible, 80s synthwave city in the background, main colors in the image are orange and blue" into the Midjourney Discord server, then added the text overlay in Canva.
Canva for Churches
Canva is another program that you can use to create great visual media. Watch our video on what this program can do for your church!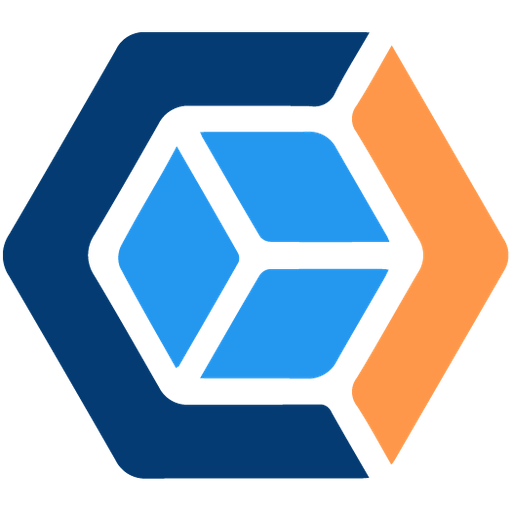 The one limitation of image-generating AI programs is they are not free. After a few free images, you will have to pay to keep using it.
These are just a few examples of how churches could use artificial intelligence technology. As the field grows, so will the ability for ministers to advance the gospel using AI. Ultimately, this will all depend on your church's needs and goals.
A Word of Caution
AI is powerful and compelling. But there is a risk that needs to be acknowledged.
The medium of ministry is incarnation. God became man, and as a result, we become more like God. After Christ ascended we became the embodiment of the incarnation. It is through people that God's will is done on earth as in heaven.
If we're not careful, AI will take that from us. These AI programs will advance and more accurately portray the way a human writes, talks, sings, and creates. Don't be surprised over the next few years to see worship songs and sermons written entirely by an AI bot. For just one example: Some organizations are looking to AI to act as an online chatbot in place of a real therapist. There will likely be some ministries that look to our growing digital economy for the same thing.
We've already seen how these programs can be helpful tools that round out your ministry toolbag. But we risk becoming discarnate beings.
How we use AI is what will determine if these new innovations usher in an era of greater evangelism or if this pushes us further into a state of Discarnation.
AI - Yay or Nay?
AI has given us many great innovations. Self-driving cars, online shopping, and harvesting food are all reliant on artificial intelligence.
AI has not overtaken human intelligence in that it can only know what we know. All of these programs have been fed writing and artwork created by humans. And they only produce a facsimile of what they're shown.
What do you think? Have you used any of these tools? What are the ways gospel-centered ministries can benefit from them and what pitfalls do you see?
Join our Facebook group › to share your thoughts and be a part of a vibrant community of real, flesh-and-blood people.
Keep building the church!
Matt
Church Engagement