We know most church leaders aren't as excited about their annual report as they are about Christmas or Easter service. For many, these reports can feel bureaucratic and boring. Plus they feel like a chore to make!
What if I told you that your annual report is one of the most underrated communication tools you have in your church leader arsenal?
In this post, I'll share why your congregation needs an annual report, where to get free church annual report templates, as well as amazing examples and some practical suggestions for what should be on your church report.
Why Annual Church Reports Matter
Annual reports aren't just a bureaucratic chore. They're an opportunity to celebrate what God has done and look ahead at what God is going to do.
There are four basic ways an annual report for a church can do this:
1. Accountability and transparency
Besides generating excitement around what God is doing through your church, your annual church report does something remarkably important: It shows your members they can trust you.
That trust assures your supporters that their donations are well-spent. It also might encourage them to donate even more.
Nothing else is more important for the future of your church than accountability and transparency. So make sure your report includes important facts and figures about your finances.
2. Showcasing the church's impact
This is my favorite part of any annual church report.
Seeing the number of baptisms, conversions, new members, and small groups throughout the year never fails to get people excited.
3. Celebrating achievements and milestones
Like sharing the church's impact, celebrating milestones keeps the momentum going and helps donors see that their contributions have made a measurable impact to advance the church's mission. Whether it's saving up enough to purchase a building, renovate the building you have, or pay off the church's mortgage, share how far God has taken your church from where it was a year ago.
But don't stop at financial milestones! Consider creating a goal for the number of baptisms or conversions you would like to see in your church every year. If you hit those goals, add them to your report!
4. Encouraging stewardship and involvement
The annual report is also the perfect opportunity to share the importance of stewardship with your members. Just as your church has handled its resources wisely, so should they handle the resources God has given them. It helps build confidence in your people's ability to steward their money for Kingdom purposes.
What Should Be Included in a Church Annual Report
Your church community is unique and your annual report will reflect that. However, an effective church annual report should include the following:
Financial information
Give your supporters the 30,000ft view of your church's finances. That means adding a page to discuss the following:
Overall income, expenses, and net position
Ministry budget facts (i.e. how much you spent on different community resources and outreach programs)
Financial goals and progress
Don't bog them down with too much data (see "Information That Should Not Be Included" section below). However, arm your members with the basics so they can have a clear view of where your church stands.
Ministry highlights and accomplishments
This is where you can really celebrate! However you design your report, make this the most prominent feature. Don't let readers come away without knowing about:
Outreach programs
Mission trips and public service projects
Small groups and discipleship initiatives
This is where you share the tangible results of the mission of the church. If you want your members to be invested in the year ahead, show them the great things that happened in the year prior.
Membership and attendance statistics
For many churches, there has been a decline in attendance. Perhaps that's the case at your church. You should report the numbers anyway.
One of the goals of every church should be a greater emphasis on outreach and evangelism. If your attendance numbers are dropping, don't hide them. Besides, savvy longtime members will notice that you've conspicuously stopped including that data on the report.
Use this report as an opportunity to launch a new outreach and church growth initiative at your church. Perhaps seeing the cold facts will wake your people up to their responsibility as members of the church.
Testimonies and personal stories
Basic data helps show the tangible things God is doing at your church. But to help members process that information, it's best to convey it as a story.
If possible, reach out to a family or individual that has been helped by your church. With their consent, share their story in the report so that members have a visceral example of the ministry your church is doing. If you need to make a big impact with your report, testimonies and personal stories are the way to do it.
Church leadership updates
Church leadership updates can come in many forms. If you hire new staff, ask the staff members to write a paragraph or two sharing how excited they are to be a part of the church! But if your church didn't make any new hires last year, do the same for any new volunteers that began serving. This doubles as a way to encourage other members to start serving!
The church's vision, plans and goals
At the end of the report, guide your readers to the future and get them excited about what God is going to do.
For best results, identify the 3-5 BIG things you want to see at your church in the next year. Place those pronouncements front and center in the report so readers can't miss them.
Information That Should Not Be Included
While transparency and accountability are key, that doesn't mean your church's annual report must share any and every detail about the prior year. There are some things we recommend leaving out of the report.
Negativity
Avoid any negativity or internal conflicts. While conflicts can come up from time to time for your church, the purpose of this report is to highlight the victories and successes your church has experienced over the prior year while creating excitement for the next year.
Besides, focusing on internal conflicts quickly devolves into gossip. Instead of highlighting the negativity of last year, leave that in the past and celebrate the victories!
Overemphasis on Financial Details
Financial details are important. But you should only include the most important or top-level details. Getting deep into the weeds of your church's finances can overload the readers and leave them unsure of what the key takeaways are.
There is no silver bullet, so discuss with your leaders about what are the most important financial details you should convey to your members. However, we recommend sharing 10 or fewer key points of financial data in your church's annual report. If members need further details, consider offering a secondary financial report upon their request.
Beautiful Church Annual Report Examples
Below are some great examples of what church annual reports can not only look like but also accomplish for the readers.
I put Elevation Church's 2022 annual report first on the list because it's honestly the best example of what a report should do. It conveys exciting ministry information, key financial information, and even includes a story about the impact the church had on one of their families.
Also, on a visual note, the layout is so simple that it's easy for a reader to quickly scan the document and still get all the takeaway information. That's because the designer(s) made the most important info in BIG font sizes and surrounded it in the LOUDEST colors they could.
In each section of their report, they zeroed in on just a few high-impact facts to share, making it easier for readers to retain the information. The design isn't fussy, using basic text and just one color to make the numbers pop out as you read.
Also, their "Fun Facts" section is a nice reminder that this doesn't have to be a boring list of information. It's okay to make the report fun!
What they do right is put their report front and center on their website. That way, anyone checking their site before choosing to visit will see all the amazing things God is doing at the church. That's a great first impression!
Their 2016 report is worthy of mention, too. It's visually stunning and engaging.
Create a Church Annual Report
Below are some tips for creating your church's report.
Track Your Data During The Year
Part of the process of creating a comprehensive church annual report is to write down everything as it happens.
In other words:
Write down impactful stories and testimonies as they happen
Count and record baptisms, conversions, new members, etc as they happen
Write down any other metric or milestone your church is measuring as it occurs
This will make your life 100% easier when it's time to create an annual report. You will already have all the data you need to put together a report in no time at all.
Create Beautiful Reports
The worst thing you can do is hand your congregation a spreadsheet with all the information crammed together in tiny cells or a document with several pages of nothing but paragraphs of text.
The report has to convey facts, but it also needs to look good. It needs to invite readers to turn the page and keep reading. And it needs to make it easy for the reader to find the information you want to stand out to them.
Make the reports beautiful and fun! Good design encourages better engagement, so help your readers by giving them something worth looking at.
Not a graphic designer? Don't know how to put together a well-designed report? Me neither! Keep reading to learn about the best resource I've used that has made my life so much easier as I've created reports for my church.
Easily Track Salvations and Baptism
Know your baptism numbers, salvation, and other crucial church data at a glance with your ChurchTrac account.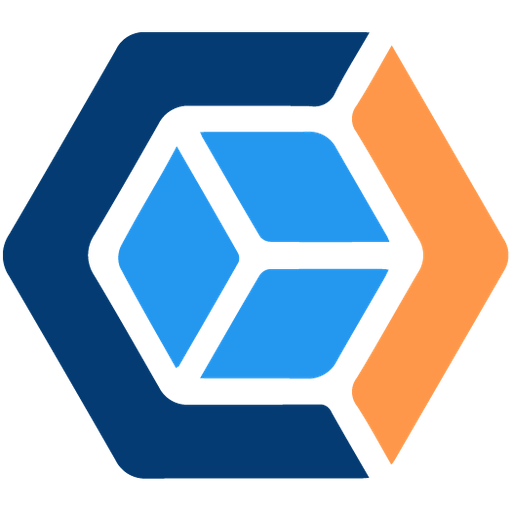 Annual Report Templates
Your report needs to do more than convey facts. So put the Word and Excel programs aside for this one. The days of boring PowerPoint Slides are over.
Now your church can easily produce annual reports that look like they were made by a professional. Using Canva is the best way to make engaging, memorable church annual reports your members will actually enjoy reading. Check out these free annual report templates you can use for your church.
To learn more about how you can use Canva for your church, plus how to get their Pro subscription for FREE, check out our video below
Share it With Your Congregation
Providing your congregation with an engaging annual report for your church is a great opportunity to share your vision for the future, increase engagement and donations through the year, and show new members what they have to look forward to.
Hop over to our Facebook group for more annual church report inspirational join the best ministry group on the internet!
Matt
Church Engagement