I've been using icebreaker questions all wrong!
Until recently, I've always thought of icebreaker questions as a way to get things started or break awkward silence at the beginning of a small group. But they have the potential to be so much more powerful than that.
Instead of just relying on funny questions to break the silence, let's think of icebreaker questions as a tool. What can this tool do?
It can bridge divides, strengthen connections, and build disciples.
This is NOT just a list of icebreaker questions for you to consume (though I'll give you some ideas).
I'm giving you the recipe book to make your own...
When Things Get Awkward
Icebreaker questions are often thought of as a tool solely for the beginning of a gathering as a way to ease everyone into a new group. Of course, they're great for that! That's why I wrote another post of 100 great icebreaker questions guaranteed to get everyone laughing.
However, their usefulness extends far beyond the initial stages. In fact, icebreaker questions can come to the rescue when situations turn awkward or tense, providing a much-needed reprieve and a chance to refocus the energy in the room. So, the next time things start to feel uneasy or conversations hit a roadblock, don't be afraid to pull out a well-crafted icebreaker question and breathe new life into your small group meeting.
Here are a few scenarios where using icebreaker questions in the midst of awkward or tense situations can work like magic:
Diffusing Conflict
When a disagreement or tension arises, an icebreaker question can serve as a welcomed redress, allowing your team to shift their attention away from the emotions boiling at the surface and find common ground through engaging conversation.
This doesn't have to be complicated or hackneyed. When emotions control the room, the best thing to do is ask a neutral question that re-focuses the conversation on the topic at hand, not what is causing the confrontation.
For example: My small group once clashed over a disagreement about what a guest pastor said during a recent sermon. My leader had the insight to ask a quick follow-up question before things got too heated: "Is this worth losing your friendship with one another?" It helped everyone snap out of the moment and relax.
Breaking the Ice After a Sensitive Topic
When discussing sensitive subjects or sharing personal stories, emotions can run high, leaving individuals feeling vulnerable or uncomfortable. Introducing an icebreaker question can help alleviate the tension and create a sense of unity within the group.
This may be the most important use for icebreakers. The point of church small groups is discipleship and spiritual growth. Neither of those things can happen without vulnerability and honesty. Your small group needs to feel comfortable to be vulnerable, so be prepared with questions that help your group members know they are safe.
For example: A little self-deprecating humor can help, but don't overdo it. The best approach is to be vulnerable first, then ask questions to your group of people that prompts them to follow in your footsteps.
Reigniting Energy
Fatigue and a lack of engagement can set in during long or intense discussions. We don't want anyone to feel bored! Injecting a funny icebreaker question can inject a dose of freshness, re-energizing participants and keeping the momentum going.
For example: A famous example is Robin Williams on the set of Good Will Hunting. Here's an interview with Matt Damon explaining the impact of Williams' example of leadership and care.
Breaking the Silence
Sometimes, a lull in the conversation can leave everyone feeling uneasy. Introducing a thought-provoking question can jumpstart dialogue and encourage active participation, turning silence into a platform for vibrant discussion.
For example: My favorite icebreaker question during awkward pauses is: "Are you waiting for the Rapture to save you from having to speak up?" That one's gotten a few good laughs and helps relieve the pressure in the room.
Would You Rather...
Keep in mind, the best icebreaker questions for church small groups don't have to be just "would you rather" questions or something equally silly. If the situation is tense, it's best to break the ice with something thoughtful, sensitive, and that moves the conversation along.
The Secret to Generate Great Icebreaker Questions
One way to be great at creating icebreaker questions for small groups at the drop of a hat is to read blog posts with lists of the best icebreaker questions you can find and memorize all of them. But you probably don't have that kind of time. Plus, you can't memorize enough questions to cover every possible scenario.
The real secret to coming up with the best icebreakers is just three simple things.
You don't need to have all the answers, be an improv comedian, or be the wittiest person in the room to come up with questions to help your group members. But these three things you need to do in order to improve your icebreaker skills:
Read the Room: This does require that you get to know your group well enough that you can sense why they're reacting a certain way. There's no need to panic or second-guess yourself. Go with your gut. Your initial thoughts and reactions to what's happening in the room are often the most insightful.
Think on Your Feet: If you can sense the needs of the room at the moment, you can come up with icebreaker questions for the people in your small group that will keep people engaged and prevent the conversation from getting stuck.
Practice, Practice, and More Practice: Do you know someone who seems effortlessly funny? Always able to get the room to laugh? If you pay close attention, their jokes don't land 100% of the time. Sometimes they fall flat on their face and make fools of themselves. That's the thing, though! They're not afraid to fail! To them, it's all practice. Your mission is to be okay with some of your attempts at breaking the ice failing and maybe even being awkward. It's all just practice!
Track Discipleship At Your Church
Give your small group leaders all the tools they need to minister to their group of people with ChurchTrac.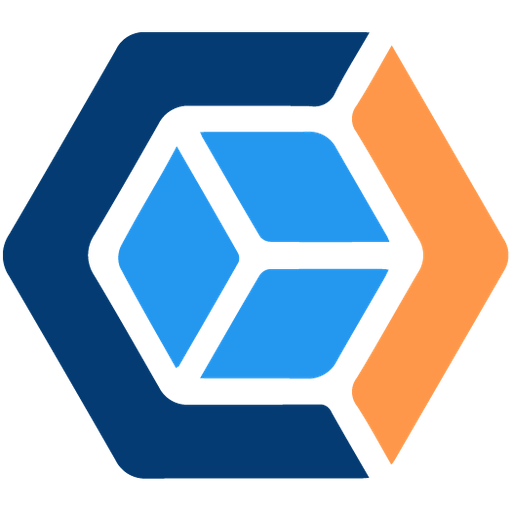 Not Just Funny Questions
The best icebreaker questions for small groups are for more than just getting some laughs. They're a great way to get your group engaged while also helping you navigate tough conversations.
Remember, icebreaker questions have the power to thaw even the iciest of moments, providing an opportunity for individuals to connect, rediscover their commonalities, and create a more welcoming and engaging environment. So, embrace their versatility and let the magic unfold when situations get awkward or tense.
Matt
Church Engagement