Love offerings are a powerful way for your church to show the love of God and make a big difference in someone's life.
But did you know there's a wrong way to do love offerings?
In this post, I'll share important insights every church leader must know to unleash the power of love offerings (and make sure they're handled properly).
Understanding Love Offerings in 2023
Unlike regular tithes or offerings, which are a steady source of church income, love offerings are voluntary contributions given from the heart, usually in response to a specific need or occasion. They are an expression of love and support, both for the recipient and for the church's mission.
3 Must-Know Insights About Love Offerings
Love offerings in church involve more than just spontaneously passing a plate around the sanctuary. Church leaders have to stay up-to-date on what love offerings require before they take them up on Sunday morning.
Below are 3 important facts about love offerings:
There Are 4 Types of Church Love Offerings
Did you know there is more than one type of love offering? Those 4 types are:
Benevolent Love Gifts - These are gifts given to a member or someone close to the church, usually to help cover a financial burden
Visiting Missionary/Minister Love Gifts - These are charitable gifts given to a missionary or minister who is visiting the church and is not employed by the church
Employee Love Gifts - These are love offerings for pastors or other staff members
Love Gifts to Another Ministry - These are love offerings given to another church or ministry
Keep reading to learn the rules around how each of these 4 love offering types must be handled.
There Is a WRONG Way To Do Love Offerings
I once watched as a church collected a love offering for a guest missionary and then immediately took that money out of the offering plate and handed it directly to the missionary as the service ended.
Do not do this. All freewill donations must be recorded.
If you don't record it, the giver can't count it as a tax deductible donation. Also, read the IRS Rules for Love Offerings section below for how particular recipients should record the donation.
In short - Do NOT just gather up the money from the offering plate and hand it directly to the beneficent. If you take up a love offering, record the donation (preferably in a ChMS), then give the beneficent a check from the church.
IRS Rules For Love Offerings
All love offerings for visiting missionaries or ministers are taxable income and must be reported to the IRS. If the love offering is given to an employee, it should be noted on their Form W-2. If the recipient is not an employee, the donation should be recorded as income on a Form 1099-MISC.
The Purpose of Love Offerings
Just like there are multiple types of love offerings, there are also several different purposes of love offerings.
1. Meeting Special Needs
This is a very common reason for taking up a love offering. A member has a big financial emergency and the church comes together to help carry that burden for them. Love offerings provide a tangible way for church members to extend their love and care to others facing difficult circumstances.
2. Celebrating Milestones
Love offerings aren't just for emergencies! They're also a way to celebrate important milestones in the lives of church members. Whether it's a wedding or the birth of a child, these offerings allow the congregation to come together and celebrate with each other.
3. Supporting Ministry Beyond Tithes and Offering
Church leaders often rely on love offerings to support various ministry endeavors. These contributions can fund missions, outreach programs, or special projects that go beyond the regular budget and take the church's ministry outside the building. Love offerings empower the church to have a greater impact both locally and globally!
The Significance of Love Offerings
The practice of collecting a love offering is significant for more than just the purposes we laid out above. Below are the many reasons why taking a love offering can transform your church.
1. Demonstrating Love and Compassion
Love offerings are a tangible expression of God's love and compassion within the church community. When members give a love offering, they are not only providing financial support but also showing that they care deeply for their fellow congregants.
2. Fostering Unity
These offerings create a sense of unity within the church. When everyone comes together in support, it strengthens the bonds of fellowship and reinforces the idea that "we are one body with many members."
3. What the Bible Has to Say About Love Offerings
Love offerings exemplify cheerful and voluntary giving, mirroring the teachings of scripture. Below are just a few passages regarding love offerings:
Acts 20:35 - "In everything I did, I showed you that by this kind of hard work we must help the weak, remembering the words the Lord Jesus himself said: 'It is more blessed to give than to receive.'"
Hebrews 6:10 - "God is not unjust; he will not forget your work and the love you have shown him as you have helped his people and continue to help them."
2 Corinthians 9:7 & 12 - "Each of you should give what you have decided in your heart to give, not reluctantly or under compulsion, for God loves a cheerful giver...This service that you perform is not only supplying the needs of the Lord's people but is also overflowing in many expressions of thanks to God."
Love Offering Software for Every Church
Easily record love offerings and send contribution statements in seconds with just a click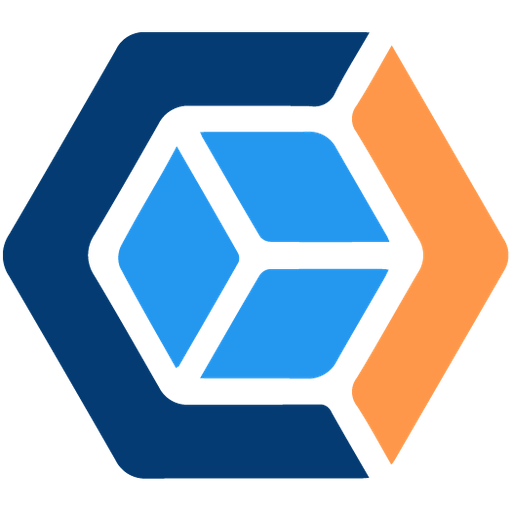 Best Practices for Handling Love Offerings
Now that we've explored the meaning and significance of love offerings, let's cover best practices for implementing them in your church community:
1. Transparency
Be transparent about the purpose of the love offering. Clearly communicate the need or occasion that calls for it and provide updates on how the funds are being used.
Transparency builds trust among church members.
2. Prayerful Consideration
Stress to your members that there is no pressure to donate. Allow each individual to decide the amount they feel led to give toward this financial gift.
3. Regular Updates
Share stories of how the church's special offering has made a difference in the lives of the recipients. These updates create a sense of involvement and satisfaction among donors.
4. Thankfulness
Express gratitude to all those who contribute to the love offering. A simple thank-you note or a public acknowledgment during a church service can go a long way in making donors feel appreciated.
5. Financial Accountability
Ensuring proper financial accountability and stewardship when handling love offering funds is the most crucial best practice for handling love offerings. Here is what that entails:
Collect and count each donation
Record the donation in your ChMS with a donation category you've created for this type of giving
Add a memo about the donation to further specify its purpose
Deposit the donation into your church's bank account, then write a check to the recipient
Transparency and accountability will go a long way to encourage giving and trust from your members as you ask them to give love offerings above and beyond their normal tithe.
Unleash Love Offerings At Your Church
When used wisely and with a clear purpose, love offerings can make a profound difference in the lives of church members. By understanding the essence of love offerings, why they're significant, and implementing best practices, your church can continue to be a source of support and unity for all its members.
Unleash love offerings at watch lives change at your church!
Matt
Church Engagement