In today's digital world, online giving is a must-have feature for churches. That includes small churches!
However, if you're a leader of a small church, I know you have a few questions: Can we afford the fees on our tight budget? Will this be just a shiny new toy that no one uses? Will this advance the mission of our church?
I've got the answers! Keep reading to learn why your church needs onling giving and which onling giving platform is the best for small churches.
Why Small Churches Need Online Giving
Small churches need online giving. In fact, churches of every size need this great tool for fundraising.
To help you see why, here's a few quick statistics:
Mobile Giving Statistics
Grow Your Church with Online Giving
Churches of all sizes report a 42% increase in online giving over three years. Churches that accept online tithing and offerings report a 32% increase in overall donations.
Every year, churches receive fewer cash donations and more digital donations as members turn toward online banking and other electronic means of managing their finances.
Online giving is the future of church giving. By adopting an online solution for church fundraising, you can secure the financial future of your church.
5 Factors to Consider When Choosing an Online Giving Platform
Every small church is different. Your needs may not be the same as another congregation across town.
However, every small church needs to make sure the mobile giving platform checks these boxes before joining the platform:
1. Budget
The #1 factor in choosing an online giving platform for a small church is budget. If the program costs too much, there's no sense in relying on it.
Most small churches need a platform that has...
No monthly fees or setup fees
Low transaction fees
Donors can cover transaction fees
ACH giving without a percentage fee
Bonus: Look for an online giving solution that lets users set up recurring giving as ChurchTrac does. This feature allows members to essentially "set it and forget it". Your members will prefer it and it's been known to increase overall giving for many churches!
2. Church Management Software Integration
Many online donation programs won't report to your church management software, leaving you to have to record donations manually. Others will at least make it easy to import the data.
But the best church giving platforms integrate directly with your church management system.
Integrating with your church management system will save you hours of time every month. Integration means that donations are automatically recorded for you.
Online giving platforms for churches work best when they're built into the ChMS you're using. That's why ChurchTrac includes online giving with every paid subscription.
3. User-Friendly
The program needs to be easy to set up and manage. If you have to navigate a mountain of paperwork or wait days to be approved, that's a sign that the online giving software is overcomplicated.
It also has to be user-friendly for donors! If your supporters can't easily create an account or navigate the portal, they won't use it.
So choose a church giving software like ChurchTrac which has been rated the most user-friendly church management software for over 6 years.
4. Secure
The online fundraising tool you use has to prioritize safe transactions and protection of donors' personal information. You can't risk your members' financial information.
So choose an online giving solution with cutting-edge security practices. The online donation platform you use needs customer authentication, data encryption, and tokenization of financial data.
5. Excellent Customer Support
Have you ever had a problem with a software and reached out to their support team only to wait days to hear back? Others hide support behind an extra paywall!
You need a church online giving option that will support you in your fundraising, not create more headaches.
Our advice: Read user reviews to see what others say about getting the help they need. Or join that company's Facebook group and ask for everyone's insights on interacting with customer support.
BONUS FEATURE - Made for Small Churches
This one isn't exactly a feature, but it's no less crucial.
The online giving platform has to be made by church leaders and for churches. Other donation platforms may have powerful tools but won't understand your needs.
Choosing a program made with your church in mind will give your church the most natural partner for your mission.
The Best Online Giving Platforms for Small Churches
There are dozens of companies that can help you process online donations. However, there are only three that are a good fit for a small church like yours:
ChurchTrac
ChurchTrac features a powerful online giving platform at a price that any church can afford!
Your church gets a smartphone app at no extra cost that your members can use to set up recurring giving, cover donation fees, access giving history, and more!
ChurchTrac is also an all-in-one church management software that can process online donations, send mass texts to your church, balance the church budget, child check-in, attendance tracking, and everything in between.
Below are some more reasons why ChurchTrac is, hands down, the best online giving option:
The most user-friendly - We've been rated the #1 most user-friendly platform by Capterra for over six years.
You keep more of your donations - If you're a non-profit, our giving fees are the lowest you'll find. And we don't add fees of our own. You also get an all-in-one church management software at an incredibly low rate.
Easy to set up - You can set up your giving portal and take donations from members before the day's end.
Powerful - Your supporters get a donor portal in the palm of their hand, with access to their profile and their contribution statements 24/7.
World-class customer support - Our ministry partners are often surprised by how fast our support team responds to tickets!
Made for church leaders - We were founded by pastors. We all serve in the local church. We built our online giving platform to be exactly what small churches need to grow.
At ChurchTrac, we believe that churches of all sizes should get the tools and resources bigger churches enjoy. So start a free trial risk free or join one of our weekly livestreams so you can see for yourself how ChurchTrac can take your fundraising to the next level. You can also subscribe to our YouTube channel or join our Facebook group to ask other users how much they love ChurchTrac.
Givelify
Givelify is a church donation platform with a heart for small churches. They help churches connect with donors and build deeper relationships, turning the donation process into a discipleship opportunity.
Online giving for churches is easy with Givelify.
Pros: Set fundraising goals and create a donor wall that tracks your church's progress toward your goals. Plus, a mobile giving app comes with your account at no extra cost. Also, their giving page works seamlessly with most church websites.
Cons: They do not allow donors to give via Apple Pay or Google Pay. Also, donors can't cover the processing fee.
OnlineGiving
Online Giving is a great platform for small churches. They offer low rates and pricing to meet small churches where they are.
Pros: This platform integrates with most church management solutions, so it will probably work with what you're using now. Church members can give online in several different ways, including cryptocurrency! Their giving kiosk looks great on any device.
Cons: They offer low transaction rates by charging a monthly fee. Also, their mobile app only comes with their highest price tiers.
Want to Go Deeper into What to Look for?
We recorded a webinar where we went deep in the weeds on P2P platforms, dedicated software, and so much more. Watch below to arm yourself with knowledge on your quest for the best online giving platform for your church:
Grow Giving with ChurchTrac Online Giving
ChurchTrac Giving gives your small (but mighty) church everything it needs to grow.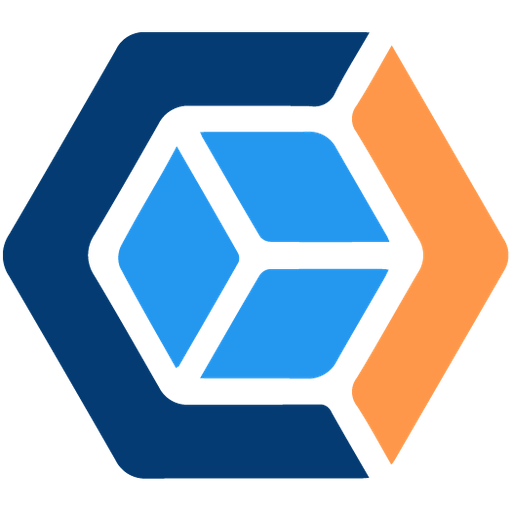 Will My Members Use an Online Giving App?
At my church, I got more people to download the giving app and set up digital giving by doing just one thing: Doing it for them!
What I did was tell everyone they could find me in the welcome area at the front of the church and I would 1) download the app and start the giving process, 2) hand them their phone back so they could enter their payment info, then 3) take the phone back to complete the final steps.
In my experience, people want to support their church in the ways the church leaders deem best. Some just need a little help along the journey.
Online Giving FAQs
I talk to church leaders every day. Here are some common questions about the giving experience I get:
What is the best way to accept donations online?
Choosing an online giving tool that includes a church giving app is the best way to take donations for your church. Especially if that tool integrates with your church management software.
What is the app for giving to church?
Church Connect is the church giving app thousands of small churches use to take donations online.
Church Connect lets donors give via credit card, debit card, ACH, and text giving. They can also set up recurring giving and cover the transaction fees.
How do you get more people to donate online?
Offer church staff and volunteers to walk donors through the steps. Also, make sure to share the link to the portal via text and email to your members. You can also create a QR code that directs people to the giving page.
The Best Online Giving Platform for Small Churches
Finding the right online giving platform can feel intimidating. But it's easy when you know what to look for.
ChurchTrac is, without a doubt, the best online giving platform for small churches. Using ChurchTrac Online Giving means your church enjoys the lowest transaction fees in the industry, incredible customer service, recurring donations, and a church app with everything your members need.
Join a live workshop to see it for yourself and ask all your questions. Or start a free trial to begin your online giving journey!
Matt
Church Engagement