Your pastor blesses you every week. It's time to bless them back to show how much you appreciate them!
If you're looking for practical pastor appreciation gift ideas for every budget, look no further! We've done the research to find unique gifts they'll love at affordable prices
We promise not to recommend you buy them another wall placard or leather journal (unless they're really into those) 😅
Free Gifts Can Be The Best Gifts For Pastors
You may not need to shop around for the perfect gift. In most cases, the best gift you can give your pastor is the gift of time or the gift of service.
Babysitting - Balancing ministry and family is challenging for any lead pastor. Give them a chance to go on a much-needed date with their spouse by taking care of their kids for free.
Housework or Yardwork - Offering to fix anything around their home will be a huge blessing (and money saver) for them, especially if they've been putting it off for a while. If you're not qualified to fix things, stick to cleaning or mowing the lawn instead.
Car Wash - Between studying for this week's sermon, hospital visitations, and making time for family, your pastor hasn't had time to give their car the TLC it needs. Go all out and detail the interior, too!
Church Landscaping or Maintenance - Are the weeds taking over the hedgerow at your church? Is there a coffee stain on the carpet in the foyer? Fixing things around the church building or freshening up the church grounds will always brighten your pastor's mood!
Cover Their To-Do List - Your pastor shouldn't be the only one doing hospital visitations or calling elderly members to check up on them. Ask them what they have on their plate this week and pick a few tasks you know you can handle so they can catch their breath.
Acts of service like this are the easiest way to offer a personalized gift to your pastor.
Gift Ideas For Under $10
Aside from free gifts, these are the most affordable ideas for pastor appreciation.
Coffee Gift Card - Your pastor's sermons are fueled by two things: The Holy Spirit and lots of coffee! If they're a coffee drinker, give them a gift card to their favorite local coffee shop.
Key Organizer - Most pastors carry several keys for all the locked doors around the church. A handy key organizer helps reduce the bulk. Plus, it just looks nicer than several dozen keys dangling from their waist.
AirPod Case - Is your pastor always losing their Apple AirPods? This little case will protect them from damage and keep them nearby so they're never lost again. Your pastor will definitely thank you!
Stickers - Who doesn't love some fun stickers? Buy a few for your senior pastor to put on their car, mug, laptop, and anywhere else they want!
Everyone Chip In - Instead of just one person buying a $10 gift, why not get the entire church congregation to chip in $10 and see what you can afford to buy as a thoughtful gift with that new budget!
Gift Ideas Under $25
Stainless Steel Water Bottle - Everyone loves a good vacuum-sealed stainless steel cup or water bottle. Get your pastor one so they can sip their coffee or cold beverage in style as they preach on Sunday (and put a few of the stickers you got them to turn into a fun Christian mug).
A Good Night's Sleep - Your pastor spends a lot of time staring at screens every day. Sermon prep means lots of research and writing on a computer! Experts say this makes sleeping difficult. Help them block the sleep-disrupting blue light with these glasses.
Restaurant Gift Card - Every pastor I've ever known has a restaurant they love yet rarely treat themselves to. A gift card to their favorite food spot would really bless them.
Bag of Coffee - If they're a coffee connoisseur, they'll appreciate a fresh bag of high-quality beans! But should you get them pre-ground or whole bean? Trick question...it's always whole bean!
Organize More Keys - Does your pastor need to organize A LOT of keys? The key organizer I linked to previously holds 8 keys. This one holds up to 22 keys!
Gift Ideas Under $50
Coffee or Restaurant Gift Card - It's such a surefire win, it's listed twice! Consider upping the amount so they can take their whole family out.
Tracking Devices - Nothing is worse than misplacing keys, wallets, and bookbags. Help your lead pastor keep track of what's important with Tile Trackers or Apple AirTags.
AeroPress - If your pastor travels often, giving them a portable coffee setup would change their life and help make their time away a little more bearable. The Aeropress Go kit gives them an easy way to make a great-tasting cup without taking up much space in their suitcase.
Gift Card For Their Hobby - Does your pastor love fishing? Gardening? Bicycling? Are they a gearhead and love trying out new digital items? Your pastor often puts off buying something for themselves. Whatever their hobby, get them a gift card to a store or website they like to get their stuff from so they can keep enjoying what brings them joy.
Gift Ideas Under $100
Nice Bluetooth Speaker - Give your pastor the gift of good jams while they're doing yard work, riding a bike, or whatever they like to do to get moving! It's hard to beat the Wonderboom at portability, durability, sound quality, and affordability.
Noise-Cancelling Headphones - Whether in the church office, at home, or at a coffee shop, sometimes your pastor needs to cut out the noise and remove distractions as they study and prepare for Sunday. These in-ear earbuds and these over-ear headphones are great options and very affordable.
Subscriptions - Does your pastor have a subscription service they enjoy or would like to use? Buy it for them! Many streaming services and other app subscription services offer online gift cards. Or you can just plug in their email address when you buy the subscription. It's that easy!
Logos Bible Software - Logos is the premier Bible study software. They offer several package options to fit any budget. The best part? You can pay monthly for the software instead of all at once and even set how many payments you make so you can fully control the month-to-month cost. Note: The pricing page only lists the up-front cost. If you want to pay monthly, you have to select that option at checkout. See screenshot below:
Multi-Tool - Your pastor is out and about every day. They will likely run into lots of situations where a toolbox would come in handy. A multi-tool is like an entire toolbox that fits in their pocket! This is the one I carry, but there are other excellent options that will fit your pastor's needs.
Gifts For Pastor Over $100
These options may be more than one person can afford, so it's best to get other leaders or the entire church body to pitch in. It's a great way to get your church to invest in your pastor's well-being!
Ministry Conference or Retreat - Pastors pour themselves out every week for their church. It's time that they get poured into! Most conferences are a short 3-day or 5-day retreat, but the spiritual nourishment they receive will have long-lasting effects. Consider paying their registration, travel, and hotel expenses so they can go on a beautiful retreat.
Local Event Tickets - Give your pastor the opportunity to see movies, plays, concerts, or attend other local events they enjoy by purchasing their ticket for them. Consider buying enough for their spouse or their entire family!
Family Vacation - When was the last time your pastor's family went on a fun adventure? Many full-time and bi-vocational church leaders sacrifice family time on the weekends for the church. Give them the gift of some fun time with the family.
Sabbatical - If your church has the resources to do this, give your pastor at least a month off to go on an extended Sabbath rest. A pastor of a church I once attended spent three months of his Sabbatical traveling around the country with his wife visiting other churches for inspiration. Another spent a couple of weeks at a nearby monastery. There are many ways your pastor can spend their sabbatical, but the key is to both get plenty of rest and also spiritual sustenance.
You'll notice a theme with these gift options: Getting away. If your pastor is like most, they need some time to rest and recharge to maintain their own mental and spiritual health.
If you're like most churches, your lead pastor may need some convincing to take a long time away from the pulpit. But it's important for them to spend time away so they can re-engage from a more healthy place.
Gift Ideas For When You Don't Know What To Buy
Is gift-giving not your love language? Me neither! But what should people like us do when we want to give a special gift?
Ask your pastor (or their spouse, if you want to be more discreet) for their Amazon wishlist and buy one or two items. That way the gift is guaranteed to be something they really want and you can more easily stay within your budget.
Pro tip: Share the wishlist with other members so they can get in on the gift-giving action, too! Even go so far as to try to buy every single item on the list together!
Gifts To Avoid
Avoid giving your pastors things they don't need or things they don't want. They don't need another coffee mug, pen, study Bible and commentary, or cheap knickknacks. If you and I are honest, we usually toss those types of gifts in the "to donate" pile when we receive them. If we don't like receiving these types of gifts, we shouldn't give them to someone so important to us.
Most pastors already have closets filled with trinkets, wall decorations, Bibles, books, and a variety of other items they never wanted or needed. Let's not add to the pile.
Also...never buy them a book on ways to improve their sermons. No matter your intentions, it might send the wrong message 😬
Practical Gifts Can Be The Most Meaningful Gifts
Whatever your budget, the best gifts are the practical gifts that help your pastor in their daily life. Bonus points if it also blesses your pastor's family, not just them.
The Most Practical Gift For Your Pastor
Your pastor needs to easily manage the behind-the-scenes work of your church. ChurchTrac is the all-in-one software that helps your pastor manage the church well.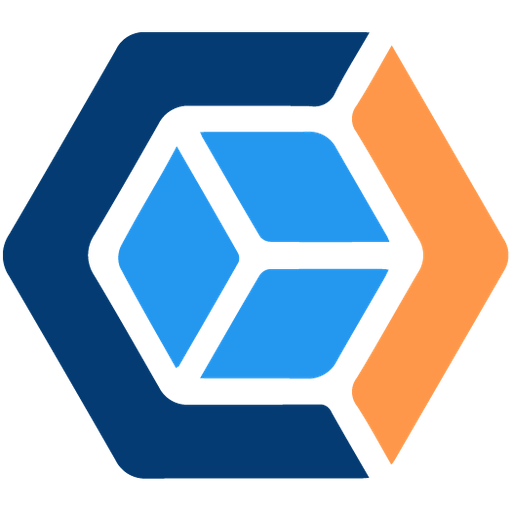 One minister I spoke with shared how much it blessed his family when the church bought him a new AC unit for his house when theirs failed. Another was gifted an iPad by the church staff and couldn't stop talking about how much he loved it. At a church I attended, a member that owned a pressure washing business washed the sidewalk and entrance around the church. A member once baked hundreds of cupcakes for free to make my church's Easter Egg Hunt that much more special.
There's no reason to overcomplicate this. Sometimes the best way to bless your pastor is to give them exactly what they need.
What Does The Bible Say About Pastor Appreciation?
1 Timothy 5:17 states that church leaders who preach and teach and lead the church well are worthy of double honor. Your pastor lovingly serves and makes sacrifices for their congregation all the time. They are worthy of appreciation and gratitude.
Go big for pastor appreciation day this year and shower your senior pastor with lots of love. Also, be intentional to share this appreciation throughout the year, not just on their birthday or other special occasions.
What Kind of Gift Can I Give My Pastor?
The above list is filled with amazing gift ideas that your pastor would love. But this is just a start. The best gifts are chosen with intentionality. The perfect gift for every leader is different, but as long as you give with love, they will feel appreciated.
Matt
Church Engagement