Ministry leaders everywhere are considering using PayPal for church giving. But nonprofit organizations using this online payment platform to accept donations will find PayPal isn't the best option.
Now, don't get me wrong! PayPal is magnificent for things like splitting the bill at dinner or bidding on that vintage lava lamp you just couldn't resist. But when it comes to managing the heavenly matters of tithing and church donations, PayPal will leave you wanting more.
Below are 6 reasons you should think twice before adding the PayPal donation button to your church website.
TL;DR - Because PayPal wasn't designed specifically for churches, it doesn't have the basic features that churches need for online giving.
1. PayPal Won't Report to Your ChMS
One of the key reasons church leaders have turned to online giving platforms is convenience.
Using PayPal for online donations seems convenient because it's so popular. Many of your members are already familiar with their payment processing, so sending donations to your church should be simple.
But an important function of your church is recording those donations and submitting contribution statements during tax season. And PayPal won't make that easy for you.
You can export the transaction report to your church management software, but that requires logging into two different accounts and moving information from one to the other. Then confirming that none of the transactions in the PayPal report have already been logged by someone on your ChMS account. You don't want duplicates! Or you can always record the transactions manually, just like you do with cash donations. But then what's the point in offering digital giving?
Wouldn't it be better if your online giving platform simply connected directly to your church management software to produce the contribution statements automatically? That would save you so much time!
2. Your Church Pays the Processing Fee
Most donation platforms have begun offering a crucial feature: The ability for donors to cover the transaction fees. It helps alleviate the financial burden placed on ministries when taking donations online.
Classy found that donors opt to cover donation process fees 55-60% of the time. That means that over half of your online giving fees could be covered by your supporters. But PayPal won't let them do that! That means your church will have to carry 100% of the financial burden of using this online fundraising tool.
Without that option, you will be missing out on a portion of your donors' support, meaning less money you can put toward spreading the Gospel.
3. Recurring Gifts aren't Customizable
PayPal for church donations allows donors to establish recurring donations...which is awesome! There's just one catch.
Monthly is the only option!
In other words, donors can't choose to donate weekly or twice a month. PayPal only allows monthly recurring donations, nothing else.
If a donor planned to make monthly donations in the first place, this isn't a problem. However, if they want to schedule donations on payday or on any other regular interval, PayPal won't let them.
That means if your church members want to give more often than monthly, they'll have to set up monthly donations through PayPal, then hopefully remember to give the other times via one-time donations via PayPal. That defeats the purpose of nonprofits offering recurring donations!
4. Donors Can't Choose Where Donations Go
Using PayPal for church tithing is easy. But if your donors want to give to more than general tithes and offering, PayPal will leave them stranded.
Paypal doesn't allow donors to choose where their donation will go. They can still donate in cash to a specific cause, but the benefit of using online giving is that members ought to be able to manage all of their financial support right from their smartphones. By stripping your members of the option to customize why they give, you remove their ability to support a particular cause when they watch your livestream. So if someone is watching your church service while sick or out of town, they won't be able to donate to the kid's summer camp or the missionary you invited to speak.
With ChurchTrac Online Giving, members can declare what they want their donations to be used for in ministry. That means they can do more than just automate their general tithes and offerings. They can also make a love offering, support a missionary visiting your church, boost your outreach program's budget, and much more!
5. PayPal Acceptable Use Policy
Here's the sticky thing about PayPal: Their Acceptable Use Policy
In October 2022, PayPal updated its list of prohibited activities to include "the promotion of hate, violence, racial or other forms of intolerance that is discriminatory." They enforce this rule by charging $2500 per instance of discrimination or other infraction.
On the surface, this is perfectly reasonable. However, they neglected to define what they consider "promotion of hate", "intolerance", or "discriminatory" activity.
This ambiguity leaves your ministry in the lurch. Without a clear definition, it's hard to know by what standard they will measure your church on these matters. Therefore, you won't know when your church crosses the line until you receive a fine totaling thousands of dollars. They can also lock your account, leaving you without access to the funds your organization needs to pay bills and do important work.

6. You Can't Brand Your Donation Page
This may seem minor in comparison to the other issues you'll encounter if you receive donations through PayPal online giving. But branding your donation page can have a significant impact on the impression potential donors have of your organization.
The worst thing to happen is for a member to be transported away from your website to another site where they have to log in to yet another account, make a donation, then navigate back to your site. It's even worse if the donor doesn't already have a PayPal account, because now they're tasked with creating an account before they can become a regular supporter. For many of your church members, this will be a turnoff and they may choose not to donate at all.
Choose an online giving platform that allows you to add your church logo, as well as your church's color scheme to make the donation page feel familiar to your supporters.
The Best Paypal Alternative for Churches
ChurchTrac Online Giving has the lowest transaction fees and is fully integrated with your ChMS. What's not to love?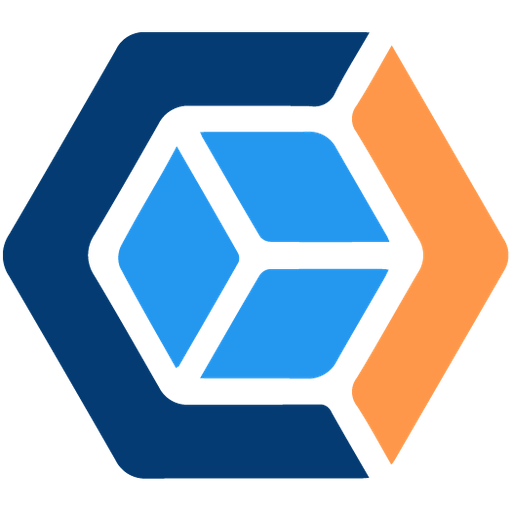 Alternatives to PayPal
Finding the right online giving platform for your church or ministry can feel overwhelming. We decided to take the stress off your shoulders by diving deep into many of the alternatives to PayPal so that you can make an informed decision on which online giving provider to choose. Watch the video below to learn more:
Paypal FAQS
Can a church have a PayPal account?
Yes! However, using PayPal for church offering means donations will not be deposited directly into your church's bank account. Nor will those donations be recorded in your ChMS until you export the data from PayPal.
How to setup a PayPal account for a church?
Sign up for a PayPal Business account. When asked about the business type, select "Nonprofit Organization." Then submit your church's bank account information, mailing address, email address, etc.
How do I accept donations through PayPal?
Go to paypal.com/donate/buttons and log into your PayPal business account, then select "Customize a Button." From that page, you will:
Choose your Donate Button style
Setup the Donate Button by adding your church's name and logo and choosing between a pop-up or full page experience
Customize donation details like preset donation amounts and recurring donations
Setup payment page
Share your Paypal Donate Button far and wide
Manage you PayPal Donate Button
How much does PayPal charge for 501c3?
If you have your 501(c)(3) status, PayPal offers lower transaction fees. They charge 1.99% + $0.49 per transaction. Without official 501(c)(3) status, you will pay the standard 2.89% + $0.49 rate per transaction.
Is PayPal free for churches?
There is no fee to set up an account, nor is there an annual or monthly fee. But you will have to pay their transaction fees, which donors cannot opt to cover on your behalf.
The Best Option for Churches and Ministries isn't PayPal
Paypal for church giving might feel like a viable option. But upon closer inspection, you may want to rethink adding the PayPal donate button to your website.
Churches and nonprofits have a much better option than PayPal's online fundraising solution: ChurchTrac. It's a ChMS with an online giving solution built right in. No setup fees, no monthly fees, and some of the lowest transaction fees you'll find. Convenience + cost savings = a major win for your church!
Matt
Church Engagement