A prayer wall or prayer board is the best tool to give prayer warriors at your church. But this tool extends well beyond the prayer team. It has the capability of boosting the prayer life of your entire church family!
Here's everything you need to know about using prayer boards to share prayer requests, the benefits of prayer and praise walls, some great examples, and more.
What is a Prayer Wall?
A prayer wall is a designated place for someone to publically request prayers or display praise reports. These requests can range from a member needing physical healing, a prayer of safe travels for an upcoming trip, or someone going through a challenging time that needs encouragement.
A prayer wall can take a variety of shapes and forms. They can take a whole wall, or be a decorative addition to your space that someone can write on or pin notes to. Requests can be anonymous or have a name attached to them.
What is the Purpose of a Prayer Wall?
A Pew Research survey on Frequency of Prayer found that 54% of all respondents who reported attending service at least once a week also reported praying at least daily. If you're wanting to create a greater prayer focus in your ministry, prayer walls are an amazing (and inexpensive) way to do that.
The purpose of a prayer wall is to create a space for people to let others know what to pray about. It gives your congregation direction on who and what to pray for.
The Benefits of Displaying Prayers
Members can share when they are going through a difficult time
Your people can come together and offer prayers for healing over someone
Someone struggling with health issues can make it public to be prayed over publically
If a member loses their job, other members can be notified and help them find a new one
When Jesus answers someone's prayer, the person can share it on the board as a praise report
Ministries that use prayer walls create a greater focus on prayer, healing, and the Holy Spirit in their congregation. No prayer is too big or too small for someone to put on the prayer wall!
Prayer Wall Examples
Needing some inspiration for your future wall or board for prayer requests and praises? We created a Pinterest board with some great examples! Here are a few of our favorites...
The Sticky Note Wall
This church created a gratitude wall covered in sticky notes. We love this because sticky notes are affordable and all that color is really eye-catching!
You could add this to a main hallway in your church and add an identical prayer wall on the adjacent wall.
Prayer Requests | Answered Prayers
This church put up a corkboard. One half is for prayer requests, the other is for answered prayers. This puts the power of prayer on full display!
Prayer Walls Can Be Beautiful, Too
Your prayer wall doesn't just have to be practical. It can also add a beautiful decorative element to your church's welcome area that showcases how God is moving.
How Do You Start a Prayer Wall?
How you start depends on where you are placing it and what you hope to accomplish in that space.
There are many easy ways to get started. Buying a chalkboard, dry-erase board, or corkboard are very affordable options. But if you have the space and the budget, there are several prayer wall designs you can find online that can not only facilitate urgent prayer but also add a nice design touch to the space.
Prayer walls have become so popular that they appear in church welcome areas, in people's homes, and in digital spaces like church websites and church apps.
Prayer Wall at Church
Adding a prayer wall at your church is the most effective way to bring prayer and intercession into greater focus in your ministry.
Placing it in an area with lots of space and foot traffic is ideal. No matter what, offer constant encouragement to your members to use it and make it a habit to celebrate the victories as often as possible!
Online Prayer Wall
Today, many church websites and apps have the ability to display prayer requests submitted by members. Some apps are dedicated to this very purpose.
Prayer Board at Home
Encourage prayer time and thanksgiving with your entire family by adding a prayer board in your home!
This helps children learn about the power of prayer and helps develop healthy habits at a crucial age. It also helps you keep track of the prayer needs of close friends and family so that nothing slips through the cracks.
Why a virtual prayer wall?
A virtual prayer wall adds another layer of exposure to the prayer needs of your members. Some who do not see the prayer requests on the physical wall in your church building may come across them online. This increases how many people care for your members in need.
Also, this adds valuable content to your website, which can increase organic traffic. This boost helps more people discover your church. Think of it as ministry SEO!
Prayer With Your Church App
With Church Connect, you can easily add a prayer wall and a prayer request form to your custom church app.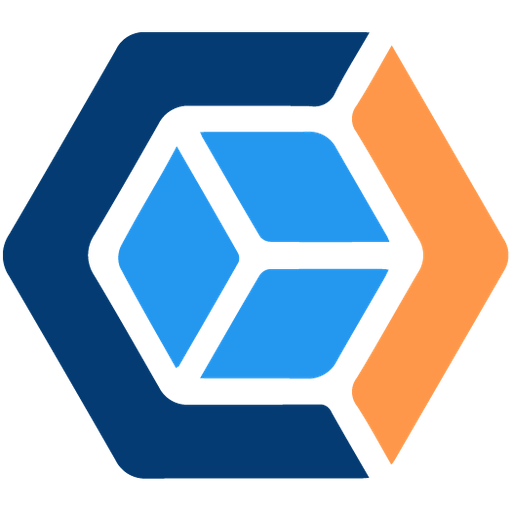 Online or Physical - Which is Better?
The benefit of a physical prayer board is that more people are likely to see it and interact with it. Though a virtual prayer wall can be taken anywhere, the reality is that many people have not downloaded your church app. And even the ones that have might be hesitant to share such personal information online.
A physical wall is safer because it is guaranteed to be viewed only by a community of people you trust. Also, if the board is placed in an area with a lot of foot traffic in your church, it's guaranteed to be seen by everyone, not just smartphone app users.
The benefit of a virtual prayer wall is that it is easier to incorporate it across your church's digital footprint. You can link to it in social media posts, add it to your church app or website, share about it during a sermon or podcast, etc. In fact, your virtual prayer wall could even EXPAND your footprint as your members share about it online.
Your Church Needs Both
Offering both options gives members the opportunity to double who will see and pray over their needs. Also, some people are more comfortable sharing their needs through one medium than another. Having both means no one is left out.
If your church already uses one, consider incorporating the other along with it.
There is Power In Prayer
When it's said and done, prayer walls are a powerful tool that churches can use to emphasize the power of prayer. They help provide a valuable structure for knowing who to pray for, the needs of the church body, and give countless opportunities for the Holy Spirit to move.
Matt
Church Engagement