Are you looking for an alternative to Servant Keeper? Looking to replace your outdated desktop version of Servant PC?
This article will save you a great deal of time in your hunt for finding an all-in-one church management software to meet the needs of your ministry. You'll see why over 10,000 churches have switched to ChurchTrac (with hundreds of them switching from Servant Keeper).
In Summary: ChurchTrac costs 1/2 the price, offers twice the features, and has superior support with an amazing community of users.
Servant Keeper Price VS ChurchTrac
Here's a breakdown of what the typical church can expect to pay based on its size for both platforms:
| | | |
| --- | --- | --- |
| Church Size | Servant Keeper | ChurchTrac Plus |
| Small Church (under 125 names) | $99/month | $33/month |
| Med Church (under 500 names) | $159/month | $69/month |
| Large Church (over 500 names) | $250+/month | $120/month |
(These prices are based on a 3-year average including features like Check-In, Email, and texting)
Additional Costs of Servant Keeper
At first glance, Servant Keeper's pricing structure seems somewhat reasonable. But when you take into account the extra costs and the lack of features in their Standard Plan, it's quickly apparent that your church will inevitably have to pay more than you originally planned.
Site License: $550 One Time cost that all churches must pay
Data Transfer: $500 Optional cost (their unlimited plan includes this for free)
Email: $12/month
Text Messaging: Starts at $19.95/month (includes email)
Check-In: Extra Add-on if you're on the Standard plan
Online Giving: Included, but you will pay fees to a merchant processor
What makes ChurchTrac different?
What makes ChurchTrac different is that our church software includes all the features you'd expect– without needing to add on additional features and constantly spending more money. On average, churches switching from Servant Keeper to ChurchTrac save 60%.
The Servant Keeper Alternative?
ChurchTrac has the most features at the lowest cost and the best support. That's why so many churches have switched from Servant Keeper to ChurchTrac.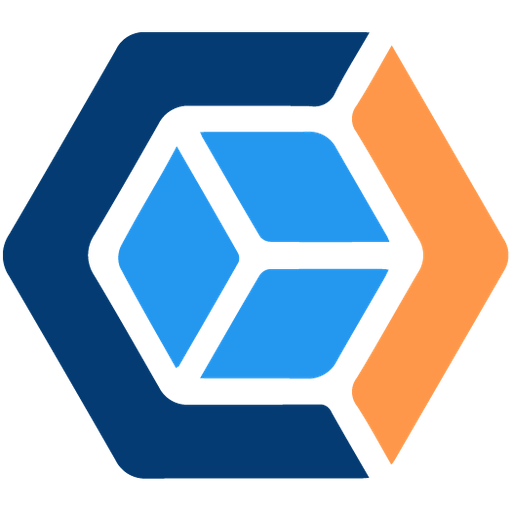 Servant Keeper VS ChurchTrac Features
Now let's talk about features...
The core Servant Keeper features are very similar to ChurchTrac:
They are both cloud-based church management systems
Both feature an intuitive church database that will save time for your church leaders
They both include online giving, donation tracking, small group management, and attendance tracking
You can add additional church staff as users to give access to the web-based software
However, there are many features that Servant Keeper either charges extra for or doesn't offer. Here are a few of them:
| | | |
| --- | --- | --- |
| Feature | Servant Keeper | ChurchTrac Plus |
| Mass Email | Extra Cost | Included |
| Church Texting | Extra Cost | Included |
| Check-In | Extra Cost | Included |
| Event Management | Requires 3rd Party | Included |
| Pledge Campaigns | Not Available | Included |
| Church Automations | Not Available | Included |
| Worship Planning | Not Available | Included |
| Volunteer Scheduling | Not Available | Included |
| Church Accounting | Not Available | Included |
When it comes to features, no other church software can compete with ChurchTrac. Not only that, but all these features are included with ChurchTrac Plus at no additional cost. This is just one of the many user reviews we get...
Beyond Support - ChurchTrac Offers Community
Both Servant Keeper and ChurchTrac offer extensive support for their users. You can get help via email, support tickets, an online knowledge base, phone calls, live webinars, and videos. According to over 600 individual reviews, both SK and ChurchTrac have great support. (though we are ranked slightly higher).
The Servant Keeper support page is a little confusing due to the fact that they are supporting both a web ChMS and various desktop versions of SK7 and SK8. It seems like they're still trying to transition many of their churches over to the cloud vs dealing with desktop installations with Servant Keeper licenses.
At ChurchTrac, our support extends beyond knowledge bases and tickets. We offer weekly workshop livestreams and one-on-one Zoom workshops too. ChurchTrac also has 120+ Youtube Videos and posts weekly. We also have a very active ChurchTrac Users Facebook Group with church leaders actively doing ministry just like you. We strongly believe in having a community of users built around our software. This enables church leaders to share knowledge, give honest feedback, and help steer the software into what they want it to be.
Other Competitors and Alternatives to Servant Keeper
There are other competitors and alternatives to Servant Keeper and Servant PC besides ChurchTrac. Here are some of the popular ones...
Planning Center - Offers a compelling alternative with their a la carte pricing. But as churches begin adding all their apps, it quickly becomes unaffordable. (we get this feedback from churches switching from Planning Center to ChurchTrac almost daily)
Church Community Builder - A popular option when looking for a robust solution. But their pricing is out of reach for many churches and the learning curve for the software is steep. With their recent acquisition by PushPay, who knows what the future holds...
Breeze Church Management - Has historically been a top Servant Keeper alternative and competitor. Their user interface is really simple and their support is good. Unfortunately, they continue to raise their prices. This is likely due to their recent acquisition by another company.
An honorable mention of Elexio, CDM, and IconCMO. These offer many similar features to ChurchTrac. But much like SK... they're also twice the price and lack many of the features ChurchTrac offers.
ChurchTrac is the Best Servant Keeper Alternative
Join the 10,000+ churches that have made the switch to ChurchTrac. We offer a free 30-day trial with no credit card required. And you can also import your data for free. You'll enjoy big savings, powerful features for your whole church, and an amazing community of other churches like yours. Your search for the best alternative to Servant Keeper is finally over!
Wes
Church Engagement