Blog Home
/ Should Churches and Nonprofits Use Mailchimp? Probably...
Should Churches and Nonprofits Use Mailchimp? Probably...
As churches and nonprofit organizations adapt to the online world, choosing the right email marketing platform is crucial for staying connected with their people. For many, Mailchimp emerged as a popular choice with robust email marketing tools and a small price tag.
But since their 12 billion dollar acquisition by Intuit, many new competitors have entered the market with more compelling features and free offerings for smaller organizations. This leaves a longtime Mailchimp fan wondering: Is the chimp asleep at the zoo overcharging for admission?
We'll explore the advantages and potential pitfalls of using Mailchimp for your nonprofit email newsletters. By the end, you'll be well-equipped to decide if Mailchimp is the answer to your digital prayers or simply a wolf in sheep's clothing.
Pros of Mailchimp:
Churches and Nonprofits have specific needs for sending out their email newsletters, and Mailchimp does tick a lot of boxes:
Easy-to-use: Mailchimp provides a variety of pre-designed email templates that are easy to customize. You can create professional-looking email marketing campaigns without any coding or design expertise. The drag-and-drop editor is top-notch. You can even buy professional templates online and upload them too.

Email Automation and scheduling: Mailchimp allows users to schedule emails in advance and set up automated email campaigns based on specific triggers or subscriber actions. This can help churches save time and maintain consistent communication with their congregation.

Segmentation and personalization: Organizations can segment their contact list based on different criteria, such as location, demographics, or interests. This allows for targeted and personalized email communication, which can help increase engagement and strengthen the connection with the congregation.

Analytics and reporting: Mailchimp offers robust analytics and reporting tools that help organizations monitor the performance of their email campaigns. These insights can help them optimize their email content, design, and sending frequency to better improve click-through rates and engagement.

Integrations: Mailchimp integrates with a wide variety of other platforms, such as website builders, CRM systems, and social media platforms. This allows churches to streamline their online presence and effectively manage their communication efforts across multiple channels.

Affordability: Mailchimp offers a free plan for smaller organizations with fewer than 500 subscribers and 1,000 monthly emails, making it an accessible option for small churches on a tight budget.

Deliverability: Mailchimp's strong reputation and robust deliverability features ensure that emails are more likely to reach recipients' inboxes rather than getting caught in spam filters. This is crucial for effective communication for upcoming events and maintaining a strong connection with volunteers and potential donors.
Disadvantages of Mailchimp:
While Mailchimp offers many benefits for nonprofits and church email newsletters, there are also a few potential drawbacks:
Learning curve: Although Mailchimp's interface is user-friendly, it may still take some time for users to become familiar with all its features and capabilities. Even longtime users are starting to question the user-friendliness of the platform.
Limited customization: While Mailchimp offers many pre-designed templates, some users may find these options limiting when trying to create a unique or highly-customized email design. Users with specific design requirements will have to opt for the Mailchimp Standard Plan. It's not cheap.

Cost: While Mailchimp offers a free plan, it may not be sufficient for larger ministries needing to send to email lists of over 6,000. Mailchimp does not offer unlimited emails, and the incremental cost of sending more emails per month adds up quickly.

Limited customer support: Mailchimp's free plan offers only limited customer support through email, which might not be sufficient for nonprofits requiring immediate assistance or personalized guidance. Paid plans offer better support options, but it's still limited.

Privacy concerns: Mailchimp is a US-based company, and user data is stored on servers located in the United States. Churches in countries with strict data privacy regulations (such as those in the European Union) may need to consider the implications of using Mailchimp in light of these rules.

Overwhelming features: While it offers a wide array of features and integrations (like sign-up forms), some leaders might find this overwhelming or unnecessary for their specific needs. In such cases, a simpler email marketing service might be more suitable.

Small Discount for Nonprofits: Mailchimp only offers a nonprofit discount of 15% to verified organizations. Though this discount is in line with some other companies, Mailchimp's pricing is still dramatically higher than comparable communication tools. Also, a few companies offer better discounts.
Now that you know the pros and cons, let's talk about who Mailchimp is best for. You may be surprised.
Church Email Simplified
ChurchTrac Mail gives you the church communication tools you need in the same account you use to manage the rest of your ministry.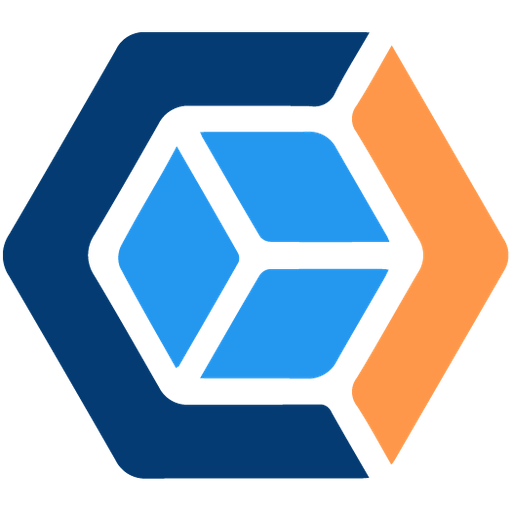 Who is Mailchimp for now?
5 years ago, Mailchimp was the best all-around email tool available for most nonprofit organizations and churches. It was simple to use with a wide range of features... all for free (or close to it).
Mailchimp is still all those things... minus the price.
If your organization has an email list under 500 people, Mailchimp is likely your best option. If you plan on growing beyond that, you should consider other Mailchimp alternatives.
Is Mailchimp the best email platform for churches?
For churches sending under 1,000 marketing emails monthly, Mailchimp is the best option. No other email marketing software offers what Mailchimp provides for free for small churches.
For churches with an email list over 1,500, Mailchimp is frankly overpriced.
Watch our video below as we go deeper into what makes Mailchimp great, but also what other email marketing tools your church should consider using instead:
Is it worth it to pay for Mailchimp?
Mailchimp's pricing structure is competitive for less than 6,000 emails sent per month. However, organizations sending email blasts above that volume will find the Mailchimp pricing structure to be at a premium compared to other email marketing solutions.
How many nonprofits use Mailchimp?
Over 200,000 nonprofits of all sizes use Mailchimp for sending emails to supporters, volunteers, and members.
The Takeaway
When it comes to email marketing software, Mailchimp is still an amazing tool and the best option for most church leaders and small nonprofit organizations sending to less than 1,000 people weekly. If that's you, you should probably use Mailchimp.
As for everyone else, the chimpanzee is probably NOT for you anymore.
Wes
Church Engagement