It has never been easier to access and read the Bible. There are many Bible apps in your app store that offer a wide range of features, making each one unique. With so many options to choose from, it can be overwhelming to find the right app for your needs.
That's why we've put together a comprehensive list of the best Bible apps for 2023. Whether you're looking for the best overall app or an app that's specifically designed for beginners or for audio listening, we've got you covered. Whether you're a devout Christian or simply curious about the Bible, read on to discover the best Bible apps of 2023.
Best Bible App Overall
By far, the YouVersion Bible app is the best Bible app. It's the best daily devotional app you can download today. And with over 500 million downloads, it is by far the most popular Bible app out there.
And for good reason. Life.Church has turned its Bible app into an extensive resource for people at all stages of their faith journey. They have thousands of reading plans, prayer meditation guides, audio versions, and video resources to help you dive deeper in God's truth, making this the best daily Bible reading app. They also offer an excellent Bible app for kids the whole family will enjoy.
With the ability to follow friends, share and comment on what others post, it's the first truly Bible-based social media platform. And you can join for free!
Features of YouVersion Bible app
Easily select from thousands of Bible versions in 1,750+ languages
Over 60 languages to choose from
Choose from popular translations of the Bible
Offline Bibles to read without internet access
Listen to audio Bibles
Connect with friends
Thousands of devotionals and plans that lead you through topics, portions of the Bible, or the entire Bible
Watch and share video clips from The Bible Project, the JESUS film, and more!
Customize your Bible with highlights, themes, and more!
Best Bible App for iPhone
The Logos Bible Study app is a trove of Bible study resources. No other app is as devoted to helping you understand God's Word as this one. If you already have a Logos account, their mobile app is a must.
The team at Logos Bible Software has made a great way to take your Bible studies and commentaries with you in your pocket. This Logos Bible Study tool is designed so you can seamlessly switch between Bible reading and commentaries as you scroll. This is the best Bible commentary app option for your study needs.
iPhone and iPad users looking for a great Bible app should look no further. Their UI is top-notch, making it easy to navigate and manage all of your Bible study resources right on your device.
Features of the Logos Bible Study app
Library - Instantly access up to ninety-five free resources to kick off your Bible study. Or sync your current Logos library to access all your books on the go.
Panel Linking - Get three independent channels for linking your resources so they track along with you as you read.
Social Sharing - Share Bible verse images on Facebook, Twitter, Evernote, and email.
Reference Scanning - Take a picture of a church bulletin or handout using Reference Scanner, and the app will open your preferred Bible version to all the verse references.
Passage List - Use Reference Scanner to snap a picture of a document and look up many verses at once, then save those verses as a Passage List.
Bible Word Study - Learn more about any word in the Bible by examining dictionaries, lexicons, and cross-references.
Passage Guide - Get a detailed, verse-specific report that includes Bible commentaries, cross-references, literary typing, and media resources.
Text Comparison - Compare any verse across multiple translations with visual and percentage indicators of difference.
Tabbed Browsing - Open as many resources or Bibles as you want and view them side by side.
Split Screen - Delve into any secondary resource side by side with your preferred Bible translation.
Search - Find every mention of a word or phrase in every resource in your library.
Reading Plans - Get into daily reading with several Bible reading plans to choose from.
Best Bible App for iPad
The Pencil Bible app is really unique from all the rest. More than any other Bible app, this one focused on beautiful and engaging design with the goal of offering Bible readers a great visual reading experience. But more than just a great-looking app, the program is designed to make it easy to take notes as you study.
This Bible app makes note-taking fun and engaging, which helps motivate readers to spend more time with the text. If you're in need of an app that looks great, offers intuitive note-taking, and helps you spend more time with the Biblical text, Pencil Bible is the app for you!
Features of the Pencil Bible app
Choose your favorite translation
Customize your Bible by choosing a font, font size, line space, drawing space, and white space
Draw, write, take notes, journal, doodle, create & read your Bible on the iPad in style
Save Scripture in customizable folders
Choose light mode or dark mode
Search
Safely store all your annotations in the cloud
Best Bible App for Android
The And Bible app is the best free Bible app for your Android device.
In true Android fashion, this app is open-source, meaning it is supported by a community of volunteer developers that help manage this resource. Also, it's both free and has no ads! What's not to like?
Features of the And Bible app
Split text views that enable comparing translations and consulting commentaries
Workspaces allow multiple Bible study setups with their own settings
Strong's integration allows Greek and Hebrew word analysis
Linked cross-references, footnotes, and documents; jump to cross-references and footnotes by simply tapping a link; perform in-depth study of the Scriptures by using hyperlinked commentaries (Gill, Matthew Henry etc.), cross-reference collections (Treasure of Scripture Knowledge, TSKe) and other resources.
Advanced text to speech with speak bookmarks, enabling a smooth Bible listening experience
Flexible searching
Advanced bookmarking & highlighting features with personal study notes.
Study Pads for adding notes and Bible references while listening to sermons.
Reading plans: set goals for reading the Bible
Vast library of documents: Bible translations, theological commentaries, dictionaries, maps, and christian books, totaling over 1500 documents in over 700 languages, legally distributed by Crosswire and other SWORD repositories.
Offline: the only time you need internet is for downloading documents.
Best Audio Bible App
The Dwell app has got a lot of people's attention lately. With highly professional voicework, it's the best audio Bible app for iPhone and Android.
The downside of the Dwell Bible app is that it comes with a $6.99/month or $39.99/year subscription. It's well worth paying for, but not many will have the financial wiggle room to drop hard-earned cash on a smartphone app.
That's where Bible.is app comes in. The user interface may not be world-class like it is with Dwell. But Bible.is has been around for a very long time. Launched by Faith Comes By Hearing in 2010, it was the first audio Bible app to feature the Word of God spoken in hundreds of languages. It now boasts audio Bibles in over 1000 languages, all for free! It is easily the best free audio Bible app.
Features of Dwell Bible app
Listen or Read Along to the Bible
Enjoy 14 distinct voice recordings of the Bible
9 versions of the Bible, including ESV, NIV, KJV, NKJV, CSB, NRSV, NLT, NVI and the Message.
Search and listen to Scripture with ease
Explore the Bible like never before
Favorite passages you cherish
Get reminders to listen to the Daily Bible Verse
Download and listen to Scripture offline
Repeat and reflect on Scripture at any time
Layer intimate background music into your Scripture listening experience

Enjoy beautiful album art for every book of the Bible, Listening Plan, Playlist, Story, and curated Passage
Experience a clean, intuitive UI design, showcasing a dark color scheme to help you focus on what matters
75+ Listening Plans, e.g., The Bible in a Year, The Parables of Jesus, etc., that guide you through books or topics one day at a time
260+ curated Passages of the most popular Bible verses - a wonderful place to begin if you're unsure of where to start
60+ Playlists that help you travel through Scripture by theme
Features of the FREE Bible.is ap
Freely access the Bible in 1,300+ languages. New languages are added monthly.
Listen to beautifully dramatized Scripture at home, at work, or in the car.
Easily create custom Plans and Playlists for personal, family, or church Bible study.
Discover and follow Plans made by others to engage the Bible.
Search Bible passages by language or country.
Navigate in your language—Bible.is detects the language your phone uses and automatically adjusts its text, or you can select your preferred language.
Look up keywords, book names, or specific verses.
Bookmark, highlight, and add notes for Scripture memorization and inspiration.
See the ministry of Jesus come to life in Gospel Films and the JESUS film.
Share any Bible verse via social media or email with one tap.
The Best Church App
Church Connect is your intuitive, easy to manage church app and comes FREE with your Standard or Pro ChurchTrac subscription.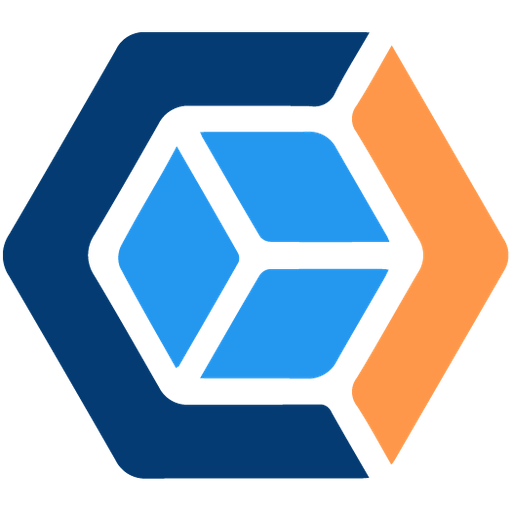 Best Bible App for Beginners
The Bible Memory app is the best for anyone new to the faith. The purpose of this app is to aid and encourage Bible memorization, helping you quickly develop a firm foundation for your new faith. With multiple ways to memorize and fun awards to win as you go, it's an all-inclusive Bible memory system.
Features of the Bible Memory app
Three easy steps: Type It, Memorize It, Master It.
Convenient: Review memory verses anywhere, even without an Internet connection.
Save time: You only type the first letter of each word when using the app.
Type without looking: Modified key zones give you credit for hitting any key adjacent to the correct letter
Review: Once you memorize a verse, the system will track it in your own library of verses to review.
Reminders: Receive daily or weekly notifications to review verses at the time of your choice.
Stays In Sync: Your verses are seamlessly synced with BibleMemory.com and between all of your mobile devices. The Bible Memory App even syncs between Android and Apple devices.
Multi-User: Easily use and switch between multiple accounts on the same device.
Daily Bible Study Apps for Your Faith Journey
The right Bible android and iphone app can become a vital part of your spiritual growth. By utilizing the features each app offers, it can perfectly complement all your other study tools while also giving you greater access to Scripture during even the busiest day.
Download and try out a few powerful Bible study apps to see which one you prefer. Soon, you'll have a convenient way to take the Holy Bible with you everywhere you go!
Matt
Church Engagement