I've witnessed firsthand the transformative power of church picnics. The best ones are not merely about food and fun; they are about creating deeper connections and building stronger bonds.
This is the step-by-step guide to the best church picnic you've been looking for! So, let's roll up our sleeves, pack our picnic baskets, and embark on a journey to create memorable moments of togetherness.
The Preliminaries: Planning Your Church Picnic
Here are 4 things you need to do ahead of time to prepare an amazing church picnic:
1. Set clear objectives
Objectives? For a picnic? What other objectives could we have other than "eat and be merry?"
We can't take this event for granted. Sure, it'll be full of food and fun. But as a church, everything we do has to be aligned with our mission and vision for our community.
So ask yourself and your leaders what exactly you want to accomplish with this picnic. Only then can you move forward with your plans.
2. Make fun invitations
Having fun, attractive flyers or cards to hand out makes it easier for your members to invite friends, neighbors, and coworkers.
We recommend using Canva to make exciting, great-looking church picnic invites. Get their Pro subscription for free if you haven't already.
3. Choose the location wisely
Choose a location that 1) has lots of space for all the food and games, 2) is safe, 3) is easily accessible by everyone, 4) and can accommodate a change in weather.
4. Build your teams to pull it off
A successful church picnic can't be pulled off by a one man army. You need a team to make it happen.
Form teams to handle different tasks. You will need at least one person to handle each of the following:
Food
Crafts
Games
Media & photos
Connecting with guests
The Best Church Picnic Dishes and Refreshments
We still haven't asked the most important question: What do you bring to a church picnic?
Classic Church Picnic Dishes
Consider offering a form that members can fill out ahead of time that asks them about dietary restrictions so that your church can cover those bases.
Classic Church Picnic Refreshments
Water: Don't forget the importance of plain, cold water. It's essential for staying hydrated, especially on hot days!
Lemonade: Freshly squeezed lemonade is a timeless favorite for picnics. 
Iced Tea: Iced tea, whether sweet or unsweetened, is always a popular choice.
Fruit Punch: A fruity punch is a crowd-pleaser. Combine fruit juices like orange, pineapple, and cranberry with soda or sparkling water. Add slices of fresh fruit for a visually appealing and tasty touch.
Soda and Sparkling Water: For those who prefer carbonated beverages, you can offer a selection of sodas and sparkling water.
Catered vs Potluck Church Picnic
There are pros and cons to either option.
Throwing a potluck allows everyone to contribute, making this as much of a church-wide effort as possible. But coordinating dishes, preparation and cleanup, and food safety are stressors someone will have to manage.
Catering the event allows members to relax and removes the stress of preparation. However, it can be expensive to pay a restaurant to make enough food to feed dozens of people.
Which your church chooses depends on your resources and your goals.
Fun Church Picnic Games, Activities, & Crafts
People come to church picnics for the food, but they stay for the party games!
Face painting, art stations, and crafts are a fantastic way to include the youngest members. For older kids and adults, yard games are a knockout!
Whether you're tossing bean bags in cornhole, throwing water balloons, or playing relay games, get everyone moving and laughing to really make your church picnic memorable.
Plan the Best Church Picnic
Planning church picnics (and your other amazing church events) is easy with ChurchTrac Events!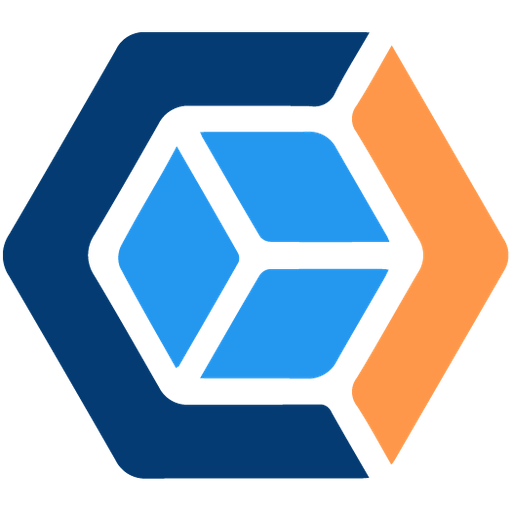 Church Picnic Decor & Ambiance
While the decor isn't what really matters at a church picnic (that title belongs to the food and fellowship), it's the little details that can make a big impact!
Picnic decor is also a fun way to give your church's more creatively-minded folks an opportunity to give their time and talents.
Even a small touch like balloons and simple table decorations can go a long way to make the event feel more fun and intentional.
Safety & Considerations for the Church Picnic
The safety of everyone in our care is the highest priority. Here are a few things to consider as you plan your picnic:
First Aid - Knowing that there is a first aid kit on hand can provide peace of mind to attendees, particularly parents with children. Accidents can happen, and having the means to handle them can prevent minor issues from becoming major concerns.
Weather - Having a backup plan for indoor activities or an alternate date in case of bad weather ensures that your picnic can go on without a hitch. Unpleasant weather can dampen spirits and affect the overall experience, so planning for different weather conditions is essential for a successful event.
Accessibility - Making your picnic accessible to everyone, including those with mobility challenges, shows that your church values them and wants everyone to be a part of the fellowship. When your picnic is accessible, more people can attend, and this can lead to a stronger sense of community as everyone comes together to celebrate.
Childcare - Chaperones are vital for ensuring the safety and well-being of children and youth during the picnic. They allow parents to relax and enjoy the event, knowing their children are being looked after.
Food Safety - Ensuring safe handling, storage, and preparation of food not only demonstrates care for your church members but also prevents potential health issues. You do NOT want anyone to regret joining your church picnic by getting sick!
The specifics of your location and plans may create other safety considerations that are unique to your event. Consult with your team and your members to make sure you have everything covered.
Church Picnic Fellowship, Discipleship, & Community
Everything your church does has to tie into your mission. That means that we can't take big events like a church picnic for granted.
Begin and end the event with prayer, plan time for sharing testimonies, and make sure church leaders chat with any guests. Make sure any newcomers feel like a part of the family and invite them to your church next Sunday.
Wrapping Up Your Church Picnic
Ending the festivities in an intentional way can make the difference between your church picnic being a waste of time or a true success.
Gather feedback from attendees. You can create a form for them to fill out or just take notes as you ask them for their comments.
Also, be sure to share pictures and videos on social media. Tag as many people as you can in each photo. This is a great way to show off the smiling faces people will see if they visit your church!
The Best Church Picnic
The best church picnics are not just about delicious food and entertaining games. They're about creating a space where bonds are strengthened, everyone has fun, and safety is a priority. By considering first aid, weather, accessibility, chaperones, and food safety, we lay the foundation for a vibrant church community.
Church picnics are a beautiful opportunity to form the community you've been dreaming about for your church. Use this guide to plan the best church picnic your members have ever seen!
Join our Facebook group and ask for more great church picnic ideas.
Matt
Church Engagement