Here are the most important (and often surprising) trends in church giving to know as you lead and manage your ministry in 2023.
Church Giving and Tithe Statistics
General Trends
More and more churches are adding digital giving options to the ways members can donate. As ministries prepare for a "hybrid future", online giving has become crucial for charitable donations.
Giving Source
More people now give by electronic means than by cash or check. Almost half (49%) of churchgoers give by credit card or other electronic means, while 40% give by cash. Churches that actively promoted digital giving in their messaging saw an increase in overall giving. Thousands of churches are reaching the masses through new digital avenues through their online church services as well.
Who is Giving?
The Boomer generation (born 1946-1964) gives more to churches than any other generation. This is to be expected, as they collectively hold greater wealth than any other generation. The share of overall donations each generation holds gets smaller as the generations get younger.
However, this will change in the coming years. As Boomers pass away and as younger generations gain wealth, churches will begin to see a shift in giving demographics at their churches.
Churches are already seeing this play out through shifts in church attendance. Millennials are returning to the church at a higher rate than older believers. As Millennials gain earning power and return to the church in greater numbers, churches will have to work to maintain their trust and donations.
Key Church Giving Statistics:
Watch our video below for a deep dive into church giving trends and stats to help make sense of all the data:
What is the average giving per person in church?
Studies show that churches of different sizes see different per-person giving rates. The larger the church, the smaller the rate of per-person giving both weekly and annual donations.
For example, ChurchSalary found that churches of 50 people saw $2,589 as average per-person giving, while churches of 5,000 in attendance reported an average per-person giving of $2,340. For a more detailed breakdown of their findings, see the image below:
Lower rates of giving at larger churches make sense when you keep in mind that 37% of churchgoers do not give money to their church. As attendance increases at a church, the number of people who do not give to that church will also increase.
Key Stats:
What percentage of church members give?
As most church leaders can attest, a large portion of people in the pews do not donate money to the church.
However, studies suggest that attendance frequency correlates with higher giving. Those who regularly attend services give an average of $1,737 more per year than those who attend less than once a month.
Key Stats:
What is the average weekly church offering?
Weekly donation corresponds directly to weekly attendance.
The average church (125 or fewer in attendance) sees a weekly income of $4,671 or less. However, churches of 1,000 in weekly attendance report a weekly income of around $46,620.
Key Stats:
How much money is given to churches each year?
The church received over a quarter of all donations made in 2021.
However, according to GivingUSA, giving to religious organizations has declined from 70% in 1954 to just 27% of all donations made in the United States in 2021. Donors increasingly see the church as merely one of several giving options.
For churches to thrive and secure their financial future, they must do more than teach basic giving principles to their members. Church leaders must articulate the mission of the church and the life-changing ministry that is happening thanks to donations.
Key Stats:
Donation Tracking Made Easy
Track donations, send contribution statements in seconds and enjoy the lowest online giving rates with ChurchTrac Giving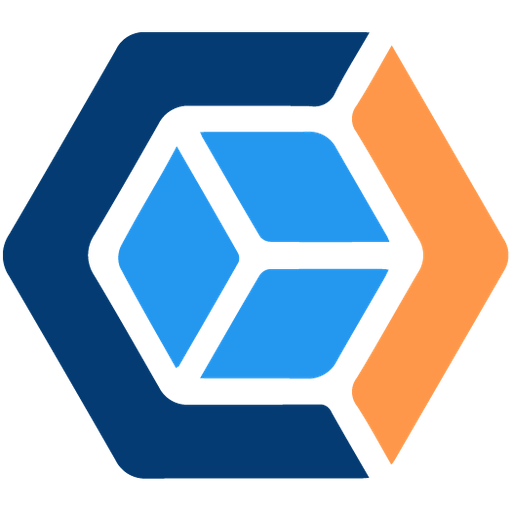 What percentage of Christians give to charity?
81% of churchgoers who attend at least 26 times a year contribute to other nonprofit organizations in addition to their tithe.
Philanthropy Roundtable found that greater religious affiliation leads to greater philanthropy. Christians committed to their faith show it by giving to charitable organizations regularly. In comparison, Americans who never attend church give less, with 50% giving to secular causes.
Key Stats:
What percentage should a pastor get?
The percentage of church income that the pastor receives as salary varies by church size.
For mid-to-large sized churches, 45%-55% spent on staff salary is healthy. But for small churches of 50 members or less, it's possible to see a church spend 0% of its budget on its pastor or as high as 60%. What you pay your pastor is determined by several factors, like budget, attendance fluctuations, per person giving, the pastor's needs, etc.
Key Stats:
What percentage of a church budget should go to payroll?
Churches typically spend 40-60% of their budget on payroll, with 49.1% being the average. For the vast majority of churches, staff salary is the largest portion of their expenses.
Key Stats:
Church Giving Trends - The Bottom Line
Religious organizations receive most of all the money donated in the United States. However, the share of the money donated is dropping year over year. Ministry leaders will need to give careful thought to reaching new generations to navigate these changing church donation trends.
Tithing and church giving are more popular among older generations. This may change as today's younger generations age and increase wealth. But though churches receive most of all money donated in the United States, this trend could change if churches do not consider how to reach the younger generations.
Matt
Church Engagement