Here are the most important church membership statistics and trends you need to know as you lead and manage your ministry in 2023. You may be surprised by some of them!
What is Church Membership?
Before we get into trends and stats regarding the state of church membership, it would help to offer a baseline definition of church membership:
"Church membership is the relationship between a local church and a Christian marked by the local church overseeing the Christian's faith journey and the Christian living out their faith under the local church's care"
Different denominations, churches, and church leaders operate with varying ideas about church membership and its function. For clarity's sake, we will use the above definition for this post.
What is the State of Church Membership?
The state of church membership today is a very broad topic. In some regions, Christianity is growing rapidly! In others, Christianity is declining at a concerning rate.
The data on church membership can be tricky to track down because no two denominations take the same approach to accepting a new person. For instance, the Roman Catholic Church requires that you experience 3 rites of passage: Baptism, Confirmation, and the Eucharist. On the other end of the spectrum, a non-denominational church I once attended simply considers you a member so long as you're in the building during service.
Because of the scope and complexity of this subject, I have decided to approach this by answering several pressing questions many people are asking surrounding the topic of church membership. If you have questions about church membership, keep reading for the answers!
Is Church Membership Declining?
Church membership and attendance have been on a steady decline in the United States for almost 25 years. A recent Gallup study discovered U.S. church membership has dipped below 50% for the first time in 80 years.
Globally, the overall number of Christians has increased! Across every major denomination, more people are members of churches around the world than ever before. This is amazing news! However, that news must be tempered by the knowledge that the growth of Christianity has not kept up with the pace of global population growth. In other words, despite more people professing belief and church membership, Christianity now represents a smaller share of the world's population than ever recorded.
Why Is Church Membership Declining in the US?
Christianity is on the decline across much of Western Civilization. In fact, the decline is sharper and has been going on for much longer across Europe compared to the states. Increased secularization, high-profile church scandals, and younger generations not being raised in church all contribute to a steady loss of numbers throughout the West.
All of the above applies to the United States. If you want a deeper dive into this topic, I've written about church attendance trends and statistics.
What Percentage of Americans are Members of a Church?
As of 2021, 47% of Americans are members of a church, according to Gallup's survey I mentioned above. This is the lowest percentage Gallup has ever measured in its 80-year history.
73% of U.S. citizens were church members when Gallup first measured that statistic in 1937. Church membership peaked in 1947 at 76%, then remained fairly steady for the following four decades. Then in 1988, the percentage dipped below 70% for the first time. Church membership has been on a decline since that year.
Key Church Membership Stats
47% of Americans are members of a church today (Source)
76% of Americans were church members in 1947, the highest membership rate ever recorded by Gallup (Source)
What Percentage of People Worldwide Are Church Members?
The United Nations estimates that the world population hit 8,000,000,000 on November 15, 2022. Out of 8 billion people, The Center for the Study of Global Christianity counted 2,545,579,000 professing Christians. That's nearly one-third of the world's population!
However, 34.5% of the world's population were professing Christians in 1900. Throughout the 20th century, Christianity claimed a smaller and smaller share of world citizens. The growth of our faith has not kept up with population growth over the last century.
Though the absolute number of Christians has increased, the number of people who adhere to other faiths or no faith at all has also increased and has done so at a faster pace. The Center for the Study of Global Christianity predicts that Christianity's claim over the world's population will grow, with a projection of 35% by 2050. But most of that growth is predicted to occur in Latin America, Africa, and Asia. Read the Where Is Christianity Growing the Fastest section below for more.
Key Church Membership Stats
Roughly 31% of the world's population are Christians (Source)
The overall number of Christians is growing, but the Church isn't growing at the same rate as the population, meaning Christians comprise a smaller share of the world's population than ever before (Source)
The future of Christianity's growth will likely occur in the Global South (i.e. Latin America, Asia, and Africa)
Grow Your Church Membership
ChurchTrac gives you the tools you need to minister to your flock and build the body of Christ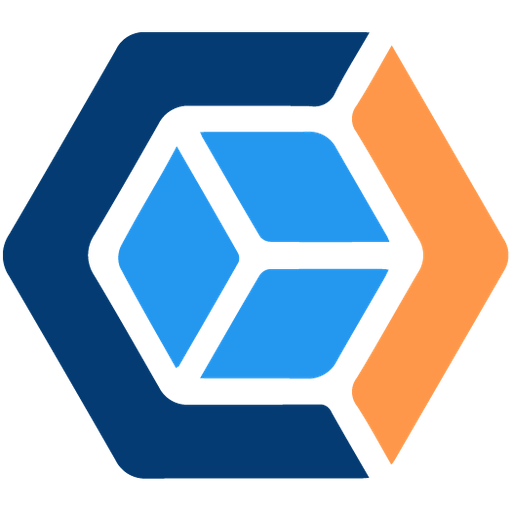 What Are the Demographics of Church Membership?
Though we all belong to the same faith family, it's worth understanding the breakdown of all the different Christian denominations and traditions.
Denominations - Global
Roman Catholics - 1,250,319,000
Protestants - 593,660,000
Independents - 396,991,000
Orthodox - 293,599,000
Unaffiliated Christians - 113,572,000
Evangelicals - 393,545,000
Pentecostals/Charismatics - 655,557,000
Denominations - United States
It's worth noting that though Protestantism has more members than Catholicism in the U.S., no single Protestant denomination has as many members as Roman Catholicism. Not even the Southern Baptist Church can rival the total share of believers that call the Catholic Church their spiritual home. Below is a more detailed breakdown of American denominations:
Catholicism - 61,9000,000
Southern Baptist Convention - 13,680,493
National Baptist Convention - 8,415,100
Mormonism - 6,920,086
United Methodist Church - 5,714,815
Church of God in Christ - 5,499,875
Evangelical Luthern Church - 3,363,281
Assemblies of God - 2,932,466
African Methodist Episcopal Church - 2,510,000
Christians by Country
Below is a list of the 20 countries with the largest number of Christians.
United States - 230,000,000
Brazil - 180,770,000
Mexico - 107,780,000
Nigeria - 88,400,000
Philippines - 86,500,000
Russia - 80,000,000
DR Congo - 63,150,000
Italy - 523,230,000
Ethiopia - 52,580,000
China - 48,220,000
Germany - 46,600,000
Colombia - 43,560,000
South Africa - 43,090,000
France - 40,000,000
Argentina - 37,561,000
Poland - 36,090,000
Ukraine - 34,830,000
Kenya - 34,774,000
United Kingdom - 33,200,000
Spain - 33,000,000
Christians by Race - United States
Below is each major race in the United States and the portion of that population that professes to be church members:
White - 70%
Black - 79%
Asian - 34%
Latino - 77%
What Denomination Has the Largest Membership?
As mentioned above, Roman Catholicism has the most members around the world by a wide margin. Almost twice as many people claim membership with the Roman Catholic Church than with all Protestant denominations combined. In fact, Catholics make up about 50% of all global Christians.
In the United States, the numbers are a little different. There are more than twice as many Protestants in America than Catholics, but no single Protestant denomination has more members than the Catholic Church. Of the Protestant denominations, the Southern Baptist Convention has the largest membership. However, their numbers are dropping rapidly.
What Denomination Is Losing the Most Members?
A recent study by Public Religion Research Institute found that the Catholic Church lost the highest percentage of followers (39%) to the religious "nones." Of the respondents in the study, 56% said they left their church because they stopped believing in their church's teachings.
In the United States, many denominations are shedding members are alarming rates. However, churches in Latin America, Asia, and Africa are seeing remarkable growth.
Key Church Membership Stats
Catholicism is losing members to "religious switching" more than any other denomination (39%)
The Southern Baptist Convention lost nearly 500,000 members in 2022 alone (Source)
Where Is Christianity Growing the Fastest?
Now let's focus on the regions where Christianity is growing.
Christianity in China
China's Christian population has witnessed explosive growth. Two scholars from the Boston University School of Theology are tracking this growth and estimate that the Christian community has grown from 1 million to 100 million over the past four decades. That's incredible!
Note: Getting accurate numbers of Christians in China is difficult. I listed 48 million Christians in China in a list earlier in this article. Different sources have different data.
Christianity in Africa
There are approximately 685,000,000 Christians in Africa today, up from 382,000,000 in 2000. That means Christianity has nearly doubled across the African continent in just two short decades. Amazing!
According to the United Nations, "more than half of global population growth between now and 2050 is expected to occur in Africa." That means Africa is where the opportunity for Christianity to grow in numbers is the greatest, at least in the near future.
Christianity in Latin America
The vast majority of Latin Americans identify as Christians, with 90% stating they are members of a church. 69% of Latin Americans belong to the Roman Catholic church. However, Catholicism is losing its grip in the region, with more people joining Pentecostal churches across many countries in South America.
Is Church Membership Important?
Below are some Church Membership FAQs to help you understand the importance of church membership:
Does the Bible require church membership?
There is no explicit command in Scripture that Christians must be members of a church. However, Hebrews 10:25 exhorts us to not neglect meeting together. The concept of formal church membership motivates us to remain committed to meeting together as the book of Hebrews instructs us.
What does it mean to become a member of a church?
It means being committed to joining a local church and remaining faithful to that congregation, submitting to church discipline and discipleship. Being a member of a church assumes that you affirm the teaching of the church leaders and submit to their authority.
It also means that you are joining the universal church, connecting you to every Christian in the world and throughout history.
What are the responsibilities of church membership?
The responsibilities of a church member include:
Regularly attending church service
Faithfully donating to the church
Using your talents and gifts to serve others in the church
Check out Tom Rainer's book "I Am A Church Member" for a detailed treatise on the responsibilities of church membership.
Why should we be members of the church?
Just like the early church in the book of Acts chapter 2, God's people are meant to join a church and devote themselves to the church's teaching and to fellowship, to the breaking of bread and to prayer, and to praising God. The New Testament is filled with examples of believers gathered together to learn the Scriptures and give an account of how Jesus had given them new life.
By being a member of a local church, you are proclaiming the Gospel by showing you are in discipleship to Christ.
What is another word for church members?
Below are some commonly used words to refer to church members:
laypeople
parishoners
congregation
worshipers
churchgoers
flock
fold
believers
followers of Christ
disciples
assembly
members of the body
Membership Matters When Building Healthy Churches
Why is church membership important? Because building healthy churches requires commitment from the people in the pew.
Church membership stats and trends are important to know as you lead your church. But as the leader of your particular church body, only you know the hearts and minds of your people and your community. Just like the early church, your job is to oversee the discipleship of your local body of believers.
Keep building the body of Christ!
Matt
Church Engagement