Credit cards and digital wallet payments like cash app are convenient for church donations... but they come at a cost. That cost comes in the form of transaction fees, processing fees, and other hidden fees that are frequently added by financial institutions. These fees from payment processors can equate to hundreds or even thousands of dollars a year.
This leads many church leaders to search for a better alternative. ACH payments are a better alternative. One could argue that they may be the best form of payment for ALL church donations.
Here's everything you need to know about ACH for church giving.
What are ACH Payments?
ACH (Automated Clearing House) payments are a type of electronic fund transfer or bank-to-bank transfer. These EFTs are made through the National Automated Clearing House Association, instead of going through card networks like Visa or American Express. ACH payments have been around since the '70s, and are only available within the United States.
Whether you're a business or an individual, you can send money through an ACH transfer to any individual or business bank account. All you need is the routing and bank account number to send an ACH payment. In churches, an ACH payment is an ACH donation.
What is required for an ACH Donation?
For church donors to give with ACH, they need to provide their bank's routing number and the account number for the checking or savings account they wish to donate from. They will need to provide basic contact information and consent for sending their donation as well.
Do Banks Charge For ACH Payments Made to Churches?
Banks typically do not charge processing fees for payments made by ACH. However, there are fees associated with accepting ACH donations through online giving providers.
How Can My Church Accept ACH Payments?
Donors can give directly to your church bank account from their bank account. To do this, they will need the church bank routing number, account number, and basic contact info. This method is free for most banks, but it is not intuitive or user-friendly for the average donor. For this reason, it's best to incorporate ACH payments into your online giving system.
If you are already using church software, there is a good chance it has this feature built-in. Most church management software programs offer online giving integrations and donation forms as a part of their services. If your current church software doesn't offer this feature, you will need to either find a different church management software or use a dedicated platform for your online donations.
Are ACH payments safe?
ACH payments go through a clearinghouse. They enforce rules and regulations while keeping account numbers confidential. The security and cost of ACH make it the ideal way to send and receive money in the United States. In fact, ACH is even safer than cash or checks that may pass through multiple hands.
Should My Church Accept ACH Giving Donations?
For ministries in the United States, ACH payments are the best option for your regular attendees and donors. They offer some of the best processing rates, while still offering the same level of security as credit card donations.
What is the cost of accepting ACH donations online?
Depending on the church donation platform you choose, "normal processing fees" can cost as little as $0.25 or as much as a few dollars for each donation. It is a common practice to see ministries pay a flat rate plus a small percentage for one-time or recurring gifts. For example:
A donor gives $100 and the church pays a fee of $0.30 plus 0.75% of that donation.
The total fees for that ACH Payment would = $1.05
Some online giving providers for churches charge a flat custom rate with no percentage. Other payment processors will offer no monthly processing fees but have a high monthly subscription rate. Watch the video below for an explanation of the math of ACH giving fees.
ACH VS Check and Cash Donations
In their efforts to avoid fees, ministries will encourage their members to donate with checks or cash donations instead of electronic payments. But there are 2 significant advantages that an EFT like ACH will provide:
1. Financial Security
Since these donations would go digitally directly to your church bank account, there is no worry of it passing through multiple hands before making it to the church office. Cash can be stolen, and checks can be altered or lost. This is not the case with ACH.
2. Online Donations Save Time
Church Administrators have instant access to donations made with ACH, with no need to go back and forth to the bank to deposit cash donations or checks. With online banking, ACH giving records will automatically appear on the church bank statement.
ACH VS Credit Card for Online Giving
Though credit cards are more popular and regularly used for day-to-day transactions, they carry higher fees. On average, a $100 donation made with a card will carry roughly $2.50 to $3.20 in fees to be subtracted from the final donation. That same donation made with an ACH payment would only cost your church $0.25 to $1.30.
Beyond the difference in fees, there is a difference in speed between Card and ACH. With cards, funds transfer instantaneously. With ACH, it can take 3-5 business days to receive the monies.
Is Card or ACH better for online giving?
Neither. Both payment methods are necessary for the needs of ministries and non-profits. Here are 4 common situations in which one method may be most ideal:
1. Guests and One-Time Donors: Debit/Credit
Credit/Debit card donations have less "friction" for one-time donors and guests attending your church. Asking them to enter the bank details of their routing number and account number can be offputting. Since these donors typically use their cards for everyday purchases, it's only natural to provide this option as a quick and secure payment type for them to use.
2. Church Event Registrations: Debit/Credit
With event registrations, credit/debit cards are ideal for their speed and simplicity. You want payments to be instant with no waiting period.
3. Member Tithes and Offerings: ACH
Your members and regular church attendees that tithe regularly are the best candidates for ACH donations. Once members enter their bank acct and routing number, they can easily give online from any device. With ChurchTrac Online Giving they can even set up recurring donations ›
4. Large Donations: ACH
The larger the donation, the more money in fees you will save with ACH. For example, a $1,000 donation made with a credit card could cost the church as much as $29 in fees. Likewise, that same donation made with an ACH payment would only carry a few dollars in fees.
Choosing The Right Online Giving Platform
When choosing an online giving for your church to accept ACH payments, there are a few things you need to consider:
Does this giving platform have a monthly minimum or a setup fee?
Is there a monthly subscription cost for this platform?
Are there additional monthly costs or contracts for this donor platform?
Does this platform offer recurring ACH donations (a must for all churches)
Lowest ACH Giving Fees?
ChurchTrac offers an industry-leading flat rate of $0.25 per ACH donation. Trusted by over 10,000 ministries and counting.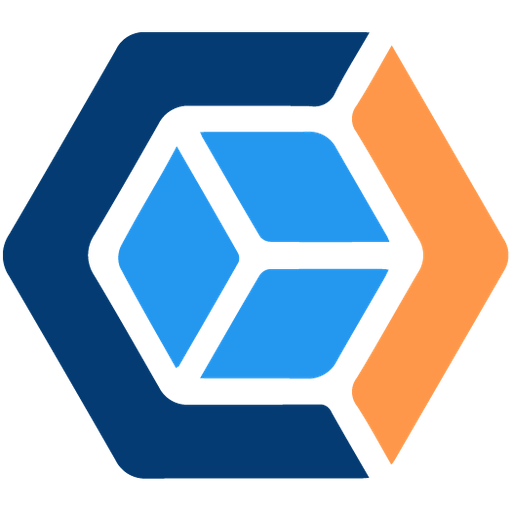 Larger churches may benefit from a church-giving software that has low fees with a higher monthly subscription cost, while smaller ministries my save money by using a platform with no monthly subscription cost but with higher fees.
Ready to make the move to ACH?
Churches LOVE ❤️ ACH payments for their lower online giving fees and increased security. With features like recurring ACH donations and the ability to give easily from a smartphone, there's never been a better time to accept ACH donations at your church.
Wes
Church Engagement