Unity is a common theme in Scripture. 1 Corinthians 1:10 urges us to live in harmony together and be of one mind, and 1 Corinthians 12:12-27 shows us that we are all different parts of the same body. In Philippians 1:27-28, the apostle Paul admonishes us to stand united and contend for people's trust in the good news in our effort to live a life worthy of the Gospel.
In the spirit of Christian unity, many church leaders observe World Communion Sunday.
World Communion Sunday is a special holiday on the Christian calendar and provides an opportunity for believers worldwide to come together in unity and celebrate their shared faith. This article will cover the historical background of the movement, relevant Scripture and songs you can share with your members, and how to celebrate this powerful holiday!
What day is World Communion Sunday?
World Communion Sunday is an ecumenical celebration observed by many different Christian denominations on the first Sunday in October every year. In 2023, World Communion Day is October 1.
The goal of World Communion Sunday is to promote unity and cooperation among Christians of all denominations and traditions. The emphasis is on the Eucharist, which binds us together in faith.
What is the meaning of the World Communion Sunday?
The meaning of World Communion Sunday is to promote and celebrate our oneness in Christ with all of our Christian brothers and sisters around the world. The celebration encourages harmony and partnership across church traditions and denominations.
What is the History of World Communion Sunday?
World Communion Sunday (originally called World Wide Communion Sunday) was started in 1933 by Dr. Hugh Thomson Kerr, pastor of Shadyside Presbyterian Church PCUSA, to promote unity and cooperation across Christian denominations.
Kerr's son, Rv. Dr. Donald Craig Kerr, pastor emeritus of the Roland Park Presbyterian Church in Baltimore, shared that the celebration began as an attempt to bring churches together, but did not take off right away. It wasn't adopted by the Presbyterian Church (US) until 1936. In 1940, the Department of Evangelism of the Federal Council of Churches (the predecessor of the National Council of Churches) promoted the celebration to churches worldwide, making the observation widespread.
Today, World Communion Sunday is celebrated by Christians around the world, transcending denominations and languages.
World Communion Sunday Scripture
World Communion Sunday arose out of a desire to see the unity prescribed in Scripture for all brothers and sisters in Christ. Some of those verses are:
Psalm 133:1 - Behold, how good and how pleasant it is for brethren to dwell together in unity!
Acts 4:32 - All the believers were one in heart and mind. No one claimed that any of their possessions was their own, but they shared everything they had.
Romans 14:19 - Let us therefore make every effort to do what leads to peace and to mutual edification.
1 Corinthians 1:10 - I appeal to you, brothers and sisters, in the name of our Lord Jesus Christ, that all of you agree with one another in what you say and that there be no divisions among you, but that you be perfectly united in mind and thought.
2 Corinthians 13:11 - Finally, brethren, farewell. Become complete. Be of good comfort, be of one mind, live in peace; and the God of love and peace will be with you.
Ephesians 4:1-6 - As a prisoner for the Lord, then, I urge you to live a life worthy of the calling you have received. Be completely humble and gentle; be patient, bearing with one another in love. Make every effort to keep the unity of the Spirit through the bond of peace. There is one body and one Spirit, just as you were called to one hope when you were called; one Lord, one faith, one baptism; one God and Father of all, who is over all and through all and in all.
Philippians 2:2 - ...then make my joy complete by being like-minded, having the same love, being one in spirit and of one mind.
1 Peter 3:8 - Finally, all of you, be like-minded, be sympathetic, love one another, be compassionate and humble.
As you get ready for the celebration, consider sharing these verses with your members to inspire them toward greater unity.
There are many other verses on unity. But these will get you started as you prepare for the next World Communion Sunday.
World Communion Sunday Hymns and Songs
There are lots of great worship songs, both old and modern, to use on World Communion Day! We recommend using your favorite songs with the theme of the family of God, unity, and compassion. But a few suggestions below:
Whether you use these songs or others, the goal is to use the music to help everyone focus on themes of communion, unity, and fellowship with one another.
Service Planning Made Easy
This tool will help you plan your World Communion Sunday service and schedule volunteers in minutes.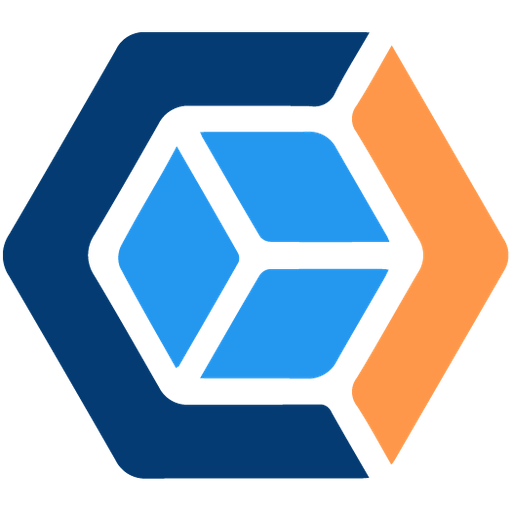 World Communion Sunday Liturgy
There is no right way or wrong way to do the liturgy for World Communion Sunday.
However, if you are in need of suggestions or inspiration, consider using the below outline for your World Communion Sunday Liturgy:
Call to Worship
Sing songs about brotherhood, unity, and communion. Use the songs listed in the previous section of this article, or choose your own.
Prayer
Pray for bonds to grow across your local community of faith and for greater ministry to flow out of a renewed focus on love and cooperation.
Passing the Peace
What better way to promote unity than by giving everyone time to shake hands, hug, and speak blessings over one another?
Communion
Partake in the eucharist. Remember, this is World Communion Sunday, so this portion is the climax of the whole event.
Holy communion is what ties us together. Above all else, the Lord's Supper is what unites believers around the globe.
Bonus idea: Because the focus of the day is global Christian unity, consider using bread made from an international recipe. This adds another layer to the international dimension of the day.
For instance, Indian naan bread is quick, easy, and delicious. Check these bread-baking recipes for ideas.
Closing Worship
Finish the service with another call to worship, with songs that focus on how we are one in Christ.
Benediction and Closing Prayer
Call the members toward greater unity and pray over them before they depart.
Feel free to add your own elements to the proceedings. Many churches add their own call-and-response portion, a time for confession, something that involves the children, and much more! But the above is a great framework to begin your World Communion Day liturgy.
How Do You Celebrate World Communion Sunday?
If World Communion Sunday is new to you, consider introducing this to your congregation this year. With the scripture, songs, and liturgy above, you can make World Communion Sunday a regular part of your church's worship calendar!
Matt
Church Engagement