Blog Home
/ Worship Leader Gift Ideas For Every Budget
Worship Leader Gift Ideas For Every Budget
Looking for gift ideas for your worship leader? Look no further!
Whether they lead worship from behind a guitar or keys, we've got you covered with gift ideas for every budget. From practical gifts to heartfelt tokens of appreciation, here's a list of gift ideas that are sure to strike the right chord (pun intended) with your worship pastor - and your wallet.
We promise not to suggest any tambourines (unless they're really into that kind of thing).
Free Gifts Can Be Perfect Gifts
In most cases, the best gift you can give to your worship leader is the gift of time.
Babysit their Kids - If you babysit their kids for free, they will love you. Babysit their kids multiple times for free, they may even ask to adopt you!
Light Housework - Houses don't fix or clean themselves. You offering to fix anything around their home will be a huge blessing (and money saver) for them. If you're not qualified to fix things, stick to cleaning or mowing the lawn instead.
Car Wash - Most worship leaders don't have the time to wash their car regularly... let alone afford to pay someone to do it. Wash their car for them.
Gift Ideas For Under $10
Gift Ideas Under $25
Guitar Strings - Just like picks, guitar players go through strings. Give them a pack of their favorite strings. If you don't know what strings they use, just ask them.
In-Ear Case - In-Ear monitors are amazing...until they stop working. Get them a waterproof hardshell case like this one to protect their precious headphones.
Stainless Steel Water Bottle - They need a place to put all those cool stickers (and water too). Here's a 24oz bottle that they'll love to keep handy on stage.
Restaurant Gift Card - Everybody loves to eat. You can always treat them to their favorite restaurant.
Bag of Coffee - If they're a coffee connoisseur, they'll really appreciate a fresh bag of joe! Should you get them pre-ground or whole bean? Trick question, it's always whole bean!
Posters - If they have their own office, you can get them a cool (or funny) poster. It can be a poster of their favorite band, their favorite quote, or even a poster from their favorite TV show like this one:
Gift Ideas Under $50
Multi-Guitar Stand - Many worship leaders have multiple guitars. If they don't have a multi-guitar stand, they need one. They may even need two!
Coffee or Restaurant Gift Card - It's such a great gift I listed it twice. All worship leaders eat. Most drink coffee.
Adjustable Capo - There's only one thing worse than not having a capo when you need it; having a cheap capo that makes your guitar sharp. Adjustable capos like the NS Tri Action are the perfect solution. It even has a built-in pick holder for the win!
Mechanical Metronome - Is a mechanical metronome necessary in today's digital age? Absolutely not. Is it awesome? Absolutely YES!
Apple AirTag - Their instruments and equipment are precious to them. You can help them never lose track of where their amps or favorite keyboard is ever again with a tracking device! It also helps prevent theft.
Gift Ideas Under $100
Nice Bluetooth Speaker - When it comes to being an effective worship leader, you need a good Bluetooth speaker. It's a joke.. but I've personally used the Wonderboom for years. I've used it in my office, in classrooms, and even worship leading in small groups with backtracks!
Mogami Gold Instrument Cable - There's instrument cable, and then there's Mogami. They're built to literally last a lifetime. And if they don't, Mogami has a lifetime warranty. It's the only cable your leader will ever need.
Subscriptions - Does your leader have an app or subscription service they enjoy or would like to use? Buy it for them! Many streaming services and other app subscription services offer online gift cards. When you buy the subscription just plug in their email address.
Multi-Tool - When they're not leading in corporate worship, you can find many worship leaders under the stage replacing wiring, fixing sound equipment, replacing batteries, and more. Having a Leatherman multi-tool is such a lifesaver for this. It's like carrying a toolbox in your pocket!
Worship Leader Gifts Over $100
Sometimes, the best worship leader gifts cost more than what one person can afford. For this, try getting the whole worship team and church to pitch in. This can result in significant blessings for your worship leader.
New Instrument - The position of worship leader is not known for being a high paying one. Do they have a dream acoustic guitar they've always wanted but could never afford? Have they always wanted to learn the banjo but don't own one? Bless them with it.
Family Vacation - When was the last time they got to go on a family vacation? Many full-time and bi-vocational church leaders sacrifice family time on the weekends in order to serve the church. Give them the gift of time with the family and a place to do it.
Concert Tickets - They love music. Give them the gift of tickets to see their favorite band in concert.
Gifts To Avoid
Avoid giving your worship leadership things they don't need or things they don't want. Communicate with them to know what they need. Most church staff don't need things like coffee mugs, pens, journals, or cheap tchotchkes. Most of the time when I get those things they either end up in the trash or given to Goodwill.
One of the worst gifts I ever received was the guitar pick punch. A well-meaning member who wasn't a musician thought I would love it and find it useful. It wasn't.
Practical Gifts Can Be The Most Creative Ideas
Sometimes, the best gifts are practical and offer your worship leader means to have a better life.
When my car got wrecked, a member of my worship team spent 2 days fixing it. Another leader I know told me that his church paid for him to get his US Citizenship. Not only were these gifts necessary and practical, but they were unique to our specific needs.
The Most Practical Worship Leader Gift
An easy way to plan worship services and schedule the worship team would make their job much easier. ChurchTrac has everything they need to simplify what they do!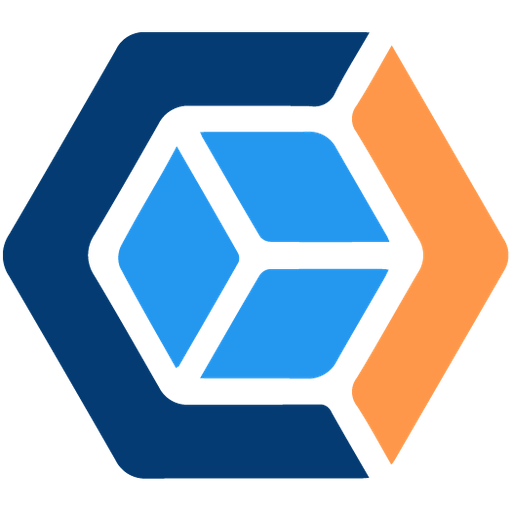 Give Intentionally
As great as these gift ideas for your worship leader are, the best gifts are done intentionally. The perfect gift for every leader is different, but the heart behind it all is Jesus Christ.
Wes
Church Engagement