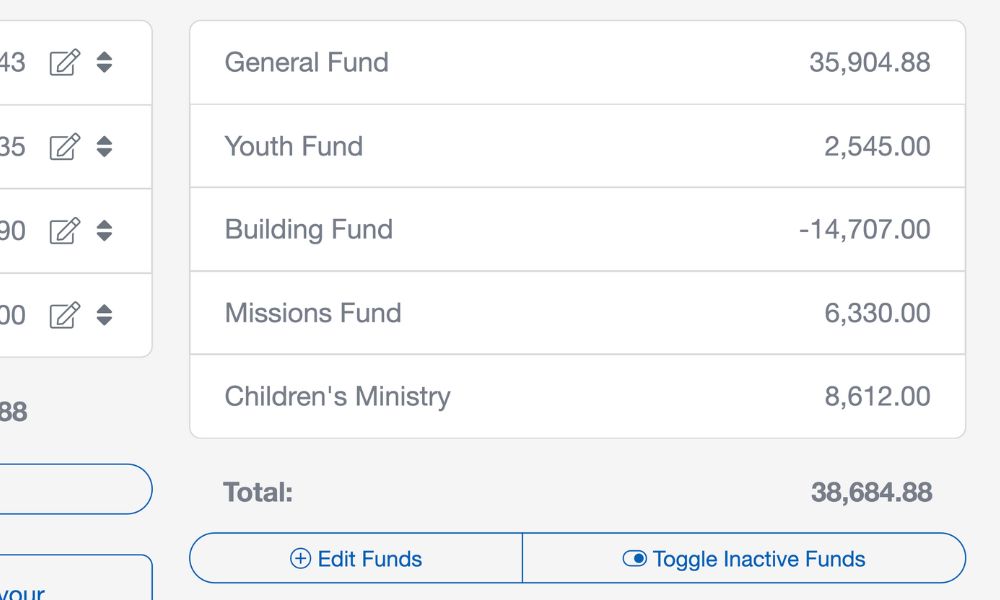 Fund Accounting
Know how much is in each fund. We make fund-based accounting easy, and you can easily track fund balances.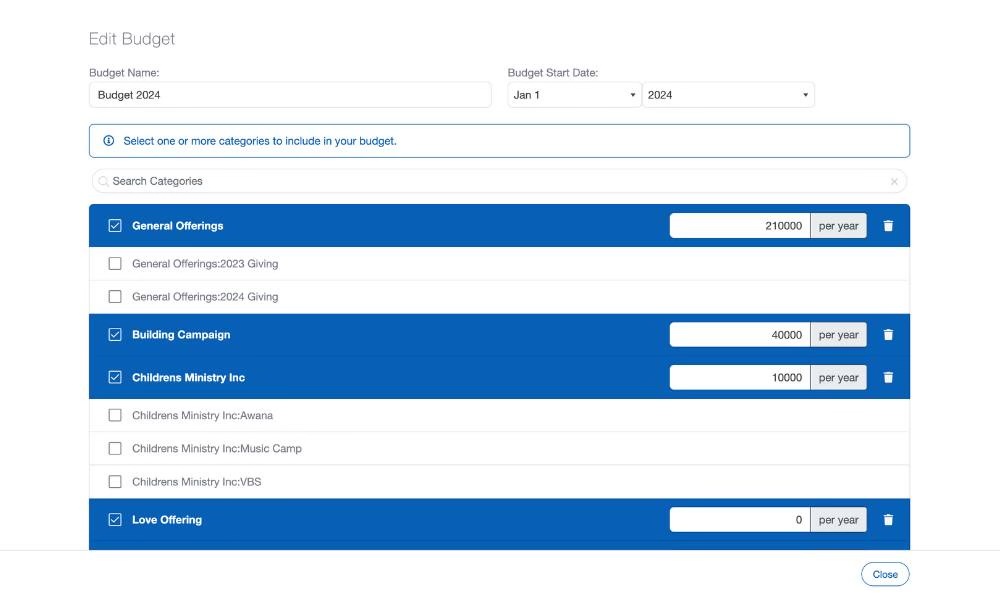 Create a Budget
Categorize your donations and your expenses so you can prepare and plan for the future.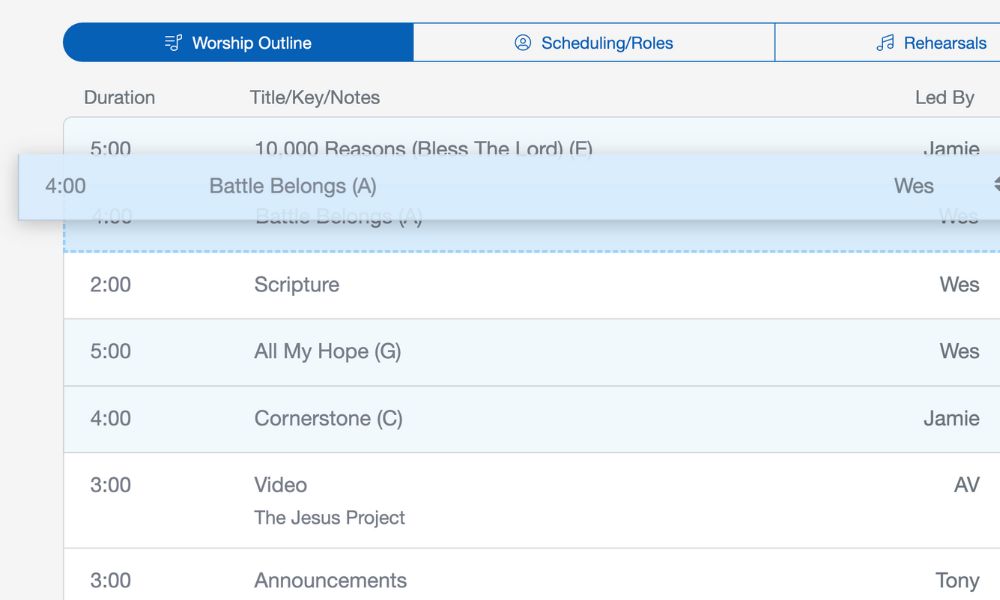 Plan Worship
Keep your team on the same page with detailed worship service outlines. Share outlines and music with your musicians and singers.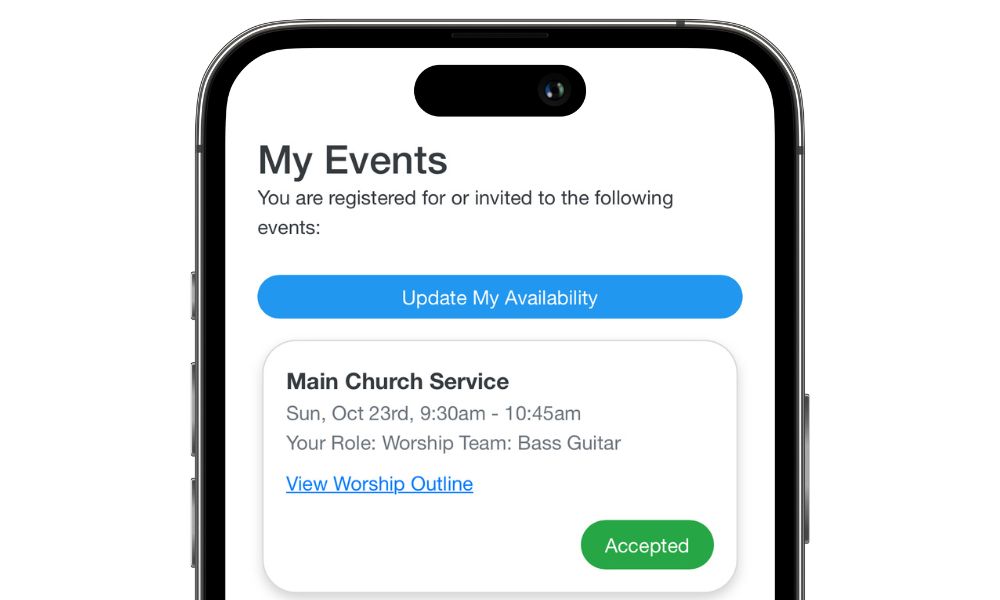 Schedule Your Teams
Create your teams and roles, and assign people to those roles. Schedule your musicians, singers, and other team members with a few clicks.