Attention, fundraising heroes! Prepare to unleash the power of success as we embark on a thrilling quest to revolutionize your church fundraising game.
Picture this: a world where lackluster ideas are banished, and only the tried-and-tested gems remain to guide you toward victory. It's time to break free from the mundane and embrace a new era of fundraising greatness with fundraisers that actually work.
We've scoured the realms of fundraising wisdom, separating the wheat from the chaff, to present you with an arsenal of battle-tested fundraising ideas for churches that will have you shouting "Hallelujah!"
1. A Pledge Campaign Will Raise Money for Your Church
A pledge campaign could become your fundraising secret weapon. If you have an annual meeting or another similar church service every year, this is the best time to launch a pledge drive to help your church reach its fundraising goals.
Church members commit to support your church by donating a certain amount over the course of your campaign. Most pledge-based fundraising campaigns stretch over the course of an entire year, but you can set any period of time that works best for you.
Read our "3 Pledge Drives Your Church Should Do" post for more ways you can use this fundraiser at your church.
2. Fundraiser Dinner = Great Fundraising Potential
Dinner fundraisers are an easy church fundraising option. Why easy? Because if you cook it, they will come! Fundraiser meals are often the most tried and true method of raising money for any cause. Everyone needs to eat! Offer good food at a reasonable price and you'll never have a shortage of patrons.
When I was in Youth Group, our church hosted a dinner every Wednesday evening before service. We charged $10 per person and the proceeds went to the youth group. Because it was for us, the kids in the youth program cooked, served, and cleaned.
Mission Trip Fundraising
If your church is sending members on a mission trip this year, consider hosting a themed dinner featuring common foods and dishes of the country the members will be serving in. This could be a great way to get everyone excited about the trip and help raise more funds for the team to spread the Gospel!
What About Breakfast?
Who doesn't love a stack of warm flapjacks?
Instead of hosting a dinner, host a breakfast! You may be surprised how many more people come for coffee, bacon, and pancakes than pizza and a side salad. Host it before Sunday service and have your members invite their friends and neighbors.
3. Recurring Online Giving for Virtual Fundraising
As more and more donors prefer to donate electronically, online giving is a must for churches. And donors are overwhelmingly preferring a recurring giving option. A recent study by Non-Profit Tech for Good found that 57% of donors in North America are enrolled in a recurring giving program. That's a lot!
Recurring donations are the simplest way to increase donations at your church. In fact, out of all the ideas in this list, this one gives your church the most steady income stream. Donors like being able to budget their financial support to better steward their own resources.
Don't Have Online Giving?
ChurchTrac Online Giving lets your donors give from anywhere, cover the transaction fees, and donate whichever way they prefer. And it has the LOWEST fees around!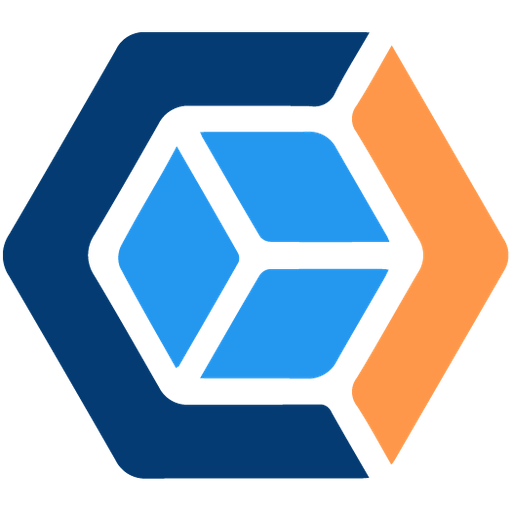 4. Walk-a-Thon For Easy Church Fundraising
Members can walk around the church building, along the road, or around downtown and raise money through sponsors that agree to donate an amount per mile. Members can get some exercise and fresh air while raising money for your church all at once!
It's also a great way to advertise for a cause. This church in Kissimmee, FL uses its walkathon as an opportunity to raise awareness and keep kids off the street.
5. Work-a-Thon - Take Fundraising Efforts Further
No, I didn't type the same thing twice. For this fundraiser, instead of walking, participants will be WORKING.
This is an opportunity for your church to make your area a better place. Members can do yard work, pick up trash along the roads, or other similar odd jobs to benefit the people in your town or neighborhood. Funds are raised either by charging homeowners a low fee per yard they clean or sponsors can support them on a per-yard or per-mile cleaned basis.
6. BBQ Fundraiser or Bake Sale Fundraiser
Another wildly successful fundraiser my youth pastor did to raise funds for summer camp was to spend a day smoking lots of pork shoulder. As a BBQ lover, this might be my favorite church fundraising idea!
He took orders from church members and anyone else in the community, then purchased enough pork shoulder to feed a small army! He raised so much money through this that we sponsored three or four more kids to summer camp that year.
This church in Gainsville, FL used a BBQ Sale to raise enough money to build a community center for the church to use to minister to people in the surrounding area!
A similar idea is to host a bake sale. If anyone at your church is known for making awesome baked goods, have a group of volunteers help them bake a load of goodies to sell.
7. Lent Fundraiser Event
Does your church observe Lent? If your members typically fast from things like coffee or other expenses, ask them to make a donation to your church equal to what they would have been spending for a Lent Fundraiser. That way, your church raises money without asking your members to go further than normal with their finances. Everyone wins!
You can still use this idea even if your church doesn't observe Lent If your church holds an annual fast of any kind, you can still do this to help raise money.
8. Game Night - Make Fundraising "FUN"
This idea is one of the best church fundraisers. The secret to a great church fundraiser is to not just ask for money but to offer your supporters something of value in exchange. What's better than a fun night with family and friends?
Ask to borrow board games and other fun games from your members. Attendees can either pay a small entry fee or pay a small fee per game they play. Consider offering snacks and drinks as well! You'll raise lots of funds for your church and help your congregation make sweet memories.
Want to make this night really memorable? Check out these ideas for inspiration!
9. Movie Night for Church Fundraising
Does your church have a large screen or projector? Then host a movie night to raise money for your church!
Your sanctuary is the obvious choice for a location, but if the weather allows, take the fun outside! Project the movie on the side of the church building or on the garage door of a member's home. Make sure to provide concessions for everyone to munch on!
While movie nights are a great idea for church fundraising events, make sure you don't violate copyright law in the process.
10. 50/50 Raffle Church Fundraiser
A 50/50 raffle church fundraiser is different than ordinary raffles. And the difference makes them even more effective than any other raffle I've ever been to.
Other raffles feature lots of prizes, some less attractive than others. A 50/50 raffle has only one prize: Half of all the money. As long as the event is organized according to local and federal law, that's all there is to it!
Participants pay a small amount for a ticket. In the end, someone draws a ticket number out of a hat. Whoever has that ticket takes 50% of all the money raised, the church keeps the other 50%. That can be some serious winnings!
Bonus: This idea is a great way to raise money when paired with another on this list. Feature the raffle at the end of the fundraiser event to encourage everyone to stay longer (and potentially donate more).
11. Yard Sale Fundraising Idea
The best part about a church yard sale or church rummage sale is that it's a great community-building event.
Ask all your members to gather things they no longer want or need to feature in a yard sale with the rest of the church! Host it on church grounds and send event flyers to all the neighborhoods around the church.
You could charge a small fee to have a booth or space to sell. You could charge buyers a fee to enter the event. And you could also give members the chance to donate some of their earnings.
12. Faith-Based Workshops or Seminars
This one will take a lot of work to execute, but it could potentially reap bigger fundraising rewards than all the others on this list.
Connect with business leaders, church leaders, experts, consultants, and other leaders in your area and offer your church as a forum for them to speak to the public. You could charge a fee to speak and a fee to attend. Think of it as a local networking opportunity that you're offering the public.
This church hosted a seminar partnered with US Bank to help members of the community learn about how to register their businesses, cash flow management, and more. What a cool way to add value to your community!
Making these connections and advertising to the public will take a lot of time and marketing. But the work could more than pay for itself.
Matt
Church Engagement