Did you know email open rates hover around 20%? That means on average, only 1 in 5 people actually open and read an email that is sent to them. This is way below the 98% open rate for SMS!
In the world of church administration, email is still a great tool for communication. However, effective church email scheduling is key to engaging your congregation. Whether it's sending out a weekly newsletter, coordinating volunteer schedules, organizing prayer chains, or making major announcements, timing is crucial.
In this 8-step guide, we'll explore the best time to send a church email and how to perfectly schedule church emails to boost your church email open rates and maximize member engagement.
Step 1: Know Your Congregation
To master church email scheduling, start by understanding your congregation's habits and preferences.
Collect data on when your members are most active online. Use surveys and feedback to gain insights into what timing works best for your church email communications.
Also, ask them how often they're comfortable receiving emails. That way you can avoid sending them so many that they unsubscribe.
Step 2: Segment Your Email List
The students in your College ministry won't read emails about the Senior Citizen ministry. The women in your church don't want regular emails about the men's groups.
It's best to send emails only to those who need it. As you compose an email, consider who will benefit most from the content and send it to only that group rather than your entire church body.
Segmenting your email list is a powerful way to tailor church email scheduling. Divide your recipients into groups based on factors like age, volunteer teams, or ministry groups. This ensures your church email content reaches the right people at the right time.
ChurchTrac makes it easy by letting you send emails to anyone in a smart group or to all who share a tag.
Step 3: Day of the Week Matters
Church email scheduling isn't one-size-fits-all. Date and time are huge factors to consider.
Most studies suggest that mid-week is the best time to send an email. Tuesday, Wednesday, and Thursday see the best email open rates. That's because people are busy getting their week started on Monday and busy planning their weekends on Friday. So it's best to catch them during the week before they've made other commitments.
Consider the type of email you're sending when picking the right day. For instance, schedule your weekly newsletter for a day when members are most likely to engage and use different days for volunteer updates and special announcements.
Step 4: Time of Day - Morning vs. Evening
When you want to send an email that more people read, the time of day is a crucial element to plan around An email sent at 4:30 a.m. will get burned under the pile of emails that follow. Similarly, an email sent at 6 p.m. as people are just sitting down for dinner with the family won't be seen until the next day.
Morning is usually the best time to send an email. Try scheduling emails to go out at 9 a.m. or 10 a.m. and see if that works well. If not, try an email schedule during lunch hour.
Step 5: Avoid Cluttered Times
To prevent your church emails from getting lost in overcrowded inboxes, avoid peak email hours. Opt for sending emails during less crowded times, like mid-morning or early afternoon.
Step 6: Consider Time Zones As You Schedule Emails
This step isn't for most churches. If everyone in your congregation lives in the same time zone, you can skip to step 7.
For congregations spread across different time zones, church email scheduling should account for this diversity. Utilize email marketing tools to automate timezone adjustments, ensuring everyone receives your messages when it's most convenient for them.
Step 7: Experiment and Analyze
Church email scheduling is never set in stone. Experiment with different send times and analyze the results. Use data like open rates and engagement to fine-tune your scheduling strategy.
Step 8: Use Tools to Schedule an Email
Streamline your church email scheduling with automation tools. These tools enable you to schedule emails in advance, maintaining a consistent communication schedule with your congregation.
An email automation tool that allows you to schedule emails means that you can compose an email when it's convenient for you, then set it and forget it! Email scheduling software will make your job so much easier.
The Best Church Email Scheduling Tool
ChurchTrac Mail allows you to schedule your emails easily, at no extra cost. Email scheduling is built-in the tool you use to manage your ministry.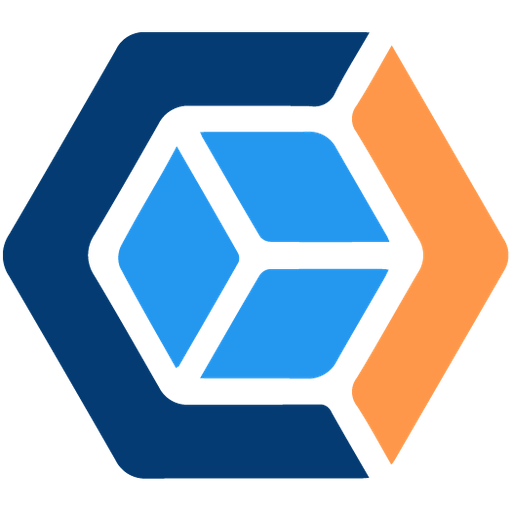 Important Considerations for Prayer Chains
For urgent church email scheduling, such as prayer chains, immediate communication is paramount. Ensure that your church email scheduling for prayer requests is quick and responsive to the needs of your members.
Email Scheduling FAQs
Is scheduling email good?
Yes! With email scheduling, you can ensure emails are sent when people are more likely to read them.
What is the open rate of email?
About 20% open an email within the first hour
Consumers only open 1 in 4 emails they receive
Is a 50% open rate good for email?
A 50% open rate would be phenomenal. Most businesses would envy such an incredibly high open rate.
As a church leader, you're in luck! Religious organizations enjoy one of the highest open rates of any market sector. While it may not be 50% for every church, many churches report a high open rate. That's because the people receiving your emails are typically the people who are donating, serving, or are otherwise very devoted to your mission. They want to receive your emails!
What is the open rate of text messaging?
SMS messages enjoy a 98% open rate. In fact, 90% of text messages are opened and read within 3 minutes!
What is the benefit of email?
Targeted - You can segment your email list to send targeted messages. No more texting in the group chat to get the message out
Long-Form - Long-form communication like email gives you room to add more details, include links and images, and communicate more thoroughly than other messaging options like SMS
Personalized - Most email platforms will inject the first name of the recipient, making the message personal
These 3 benefits are why email is still a great way to communicate with your members.
What is the greatest effect on email open rates?
A boring subject line will sharply reduce the likelihood that someone opens your emails.
You don't have to be overly sensational, but keep in mind that the subject line of the email is your one and only chance to grab the reader's attention.
Simplify Email Scheduling for Your Church
Optimizing your church email scheduling is fundamental for maintaining engagement within your congregation. Open communication and staying connected are vital in church administration. By implementing the strategies discussed here, you can fine-tune your church email scheduling to reach your members when it matters most.
In the world of church email scheduling, timing can be the difference between a message that's seen and one that's missed. By mastering the art of church email scheduling, you'll ensure your important messages are delivered when they will have the greatest impact.
Matt
Church Engagement