Blog Home
/ Do's and Don'ts of a Church Prayer Chain
Do's and Don'ts of a Church Prayer Chain
The prayer of a righteous person is powerful and effective (James 5:16). If you have a list of prayer warriors in your church family, now is the time to create a prayer chain for your church to fully harness the power of prayer.
We'll cover the do's and don'ts of a prayer chain, the two most popular ways to share them, and how to get your people to join.
What is a Prayer Chain?
A prayer chain is a group of people committed to praying for a specific reason or person for a pre-determined period of time. Typically, a prayer chain starts with one person who shares a prayer need with the group, then the request is passed along to the members of the group to pray over.
Prayer chains are a powerful way for people to support one another and to lift up their needs and hopes to God.
The Do's and Don'ts of a Prayer Chain
For your prayer ministry to be successful, these are the best practices for managing a prayer chain:
The Do's:
Respect privacy: If someone shares a prayer request with you, respect their privacy and only share the request with others if you have permission. It's best to give people the option to submit prayer requests anonymously.

Respond with compassion: Reply to every request you receive. Let them know their need has been heard and passed along to your prayer network.

Remain focused: Keep the focus of the prayer group on the needs that were submitted and avoid introducing unrelated topics.

Keep communication respectful: When communicating with others in the prayer chain, maintain a respectful tone and avoid negativity or criticism.

Be timely: Don't let prayer requests go unanswered. Every submission needs to be replied to as quickly as possible to prevent the sender from feeling neglected or ignored.

Celebrate answers to prayer: If you receive updates or positive news related to a prayer request, share it with the group. This helps the team know their time and effort make a difference.
The Don'ts:
Share private information: Avoid sharing personal or sensitive information about others without their permission. Even if the person puts it in their prayer request, it's best to reach back out to them to ask them to remove that info or if they are okay with such sensitive info being made public

Share the prayer requests outside of the prayernetwork: The sender submitted their request knowing your prayer team would see it. Unless you have their express consent to share it far and wide, make sure the chain of prayers remains in-house.
Alter the requests: If you're worried the information is too sensitive to share or there are too many typos, do NOT alter what was submitted. Reach out to the sender and ask them to make the necessary changes.

Be intrusive: Do not pry for more details or try to push someone to share more than they feel comfortable with.

Engage in gossip: Avoid using the prayer chain as a platform for gossip and do not use it to promote personal agendas.

Use them for commercial purposes: Do not use the prayer chain to promote products, services, or events. The moment the platform becomes a market, you lose the special intention behind the ministry.

Be disruptive: Avoid disrupting the digital prayer chain with off-topic or irrelevant messages.

Make promises you can't keep: Do not commit to offering this service to people in need if you do not have the capacity to fulfill that promise. Make sure you have a team in place that can help so that there is always someone who can act as prayer chain coordinator.

Set it and forget it: Some people may send urgent prayer requests. It is best practice to check in on the submissions at least once a day, if not more.
Email Prayer Chain
Email prayer chains have become the standard form of prayer chains. Emails can be sent to hundreds of recipients at a time for free and allow long-form communication, meaning people can submit prayer requests with as much detail as they need.
When gathering prayer requests, make sure to require an email address with the submission so that they can be looped in on how the request is being circulated and prayed over.
The benefits of an Email Prayer Chain:
People can participate from anywhere in the world
Email is best for sending lengthy, detailed prayer requests
You can send an email to hundreds of people at once
The negatives of an Email Prayer Chain:
Someone could forward the message to someone who is not a part of the ministry, making it more difficult to maintain privacy
As people forward the message, they may begin to add their own thoughts or words, which distracts from the original prayer need
Some may habitually hit the "Reply All" option, which will frustrate and annoy other prayer warriors
Emails can go unread for long periods of time
Texting Prayer Chain
A text prayer chain works in a similar way to an email prayer chain, but instead of sending the request via email, it is sent via SMS. Text prayer chains can be an effective way to quickly spread a request for prayer to a group of people, especially when time is critical.
However, it's important to be mindful of how often messages are being sent, as receiving frequent messages can be overwhelming and distracting for some people.
The benefits of an SMS Prayer Chain:
The negatives of an SMS Prayer Chain:
You can only send up to 20-25 people at a time in a standard group text
Texts have a character limit, so you can only send shorter messages
Though unlimited texting is common, some may incur a charge for sending and receiving texts
Affordable Church Texting
ChurchTrac offers affordable mass texting for churches of all sizes. See why over 10,000 ministries made the switch.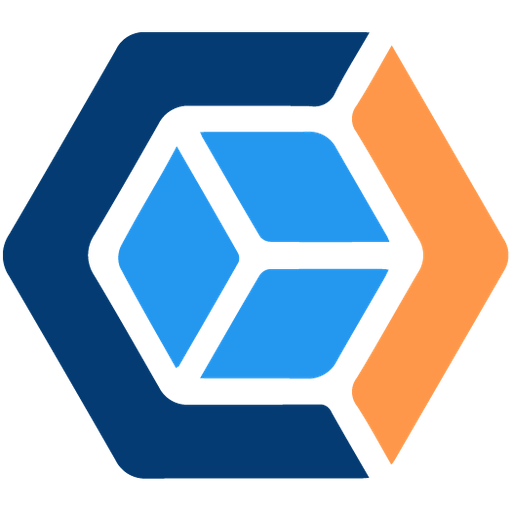 Promoting Your Prayer List
For getting your faith community on board, you need to rely on more than just a church bulletin. Follow these suggestions below for ways to grow your volunteer prayer team and your prayer request intake!
Make a personal request: The #1 way to get more volunteers and more prayer submissions is a face-to-face request. Reach out to people personally and make a personal connection with them for their participation.
Share the request on social media: Share a call for prayer requests through your social media accounts. This is the best way to gather prayer requests. Your prayer team can share the post, as well as other members of your church.
Send an email or text message: Send an email or text message to a group of people who you think would be interested in joining the prayer ministry. Make sure to personalize the message and explain the situation.
Set up a prayer group: Set up a Facebook group specifically for this ministry, and invite people to join. This can be a great way to keep people updated and engaged since many are checking Facebook during the day. It's best to make this a private group. This helps maintain confidentiality, as it allows you to vet the people who request to join.
Create a prayer event: Organize an event specifically for the prayer ministry, such as a Zoom call, so that participants can join from anywhere, but still pray out loud together.

Provide regular updates: Keep your church community updated on the situation and how the prayers are helping. Seeing the positive impact of their prayers can encourage people to continue participating in the prayer chain. Using your church app for this is an ideal way to keep people connected to the prayer ministry.
Expand Your Prayer Ministry
Daily prayers from your members for people in difficult times are one of the most effective ways to do ministry beyond the walls of your church. As long as you use these do's and don'ts for your prayer chain network and continuously promote your prayer list, you will see this ministry flourish and lives transformed!
Matt
Church Engagement