Volunteers are what keep the church going!
No church is immune to the problem of volunteer burnout. The question is: How do we avoid it and how do we fix it when it happens?
This post will help us better understand ministry burnout and why it happens, see the signs of church volunteer burnout, and learn how to prevent or fix it when it happens.
Understanding Burnout
First, we need to define burnout. Webster defines it as both a noun and a verb:
noun : exhaustion of physical or emotional strength or motivation usually as a result of prolonged stress or frustration
verb : to cause to fail, wear out, or become exhausted especially from overwork or overuse
Church burnout is more than just fatigue. Everyone gets tired while doing ministry! It's a phenomenon where a person or group gets so worn down that they can't keep going without serious emotional, mental, and spiritual consequences.
But burnout doesn't happen all at once. It happens slowly, in incremental stages. Below are each of the 4 stages of church volunteer burnout.
The 4 Stages of Volunteer Burnout
In the book Burn-Out: Stages of Disillusionment in the Helping Professions, authors Archie Brodsky and Jerry Edelwich identify 4 stages of burnout:
Enthusiasm
Stagnation
Frustration
Apathy
Intervention is needed at each stage to bring a church volunteer back from the brink of burnout. Yes, even the enthusiasm stage! In fact, the enthusiasm stage is the best time for intervention.
But how can we tell when a volunteer is going through these stages or which stage they are at?
Let's cover the signs of burnout to look for among your volunteers.
Signs of Church Volunteer Burnout
If you pay close attention to your church volunteers, you'll pick up signs of church burnout. These signs look like...
Previously active volunteers are serving far less than before
Complaints and conflicts among volunteers increase
Volunteer teams have a high rate of turnover
Passion and zeal have evaporated
A volunteer's work performance has begun to slip
A person or team is no longer having fun
Team members are increasingly critical or cynical
You're constantly recruiting new volunteers not to grow the teams, but just to maintain what you have
Team meetings are stressful instead of exciting
Members of the congregation express worry about a volunteer's attitude
Sunday morning feels like a battle instead of a blessing
In isolation, some of these may not indicate volunteers feel burnout. But if you see 3 or 4 of the above signs, it's time to critically assess the health and vitality of your church's volunteer program.
By being attentive, you can pick up on the signs of church volunteer burnout and determine what stage of burnout a person or group is in.
But we still haven't addressed what causes ministry burnout. Help your volunteers by reading ahead!
Easily Avoid Church Volunteer Burnout
Rotate volunteers and keep track of everyone's schedule in seconds with an easy side-by-side view of your volunteer teams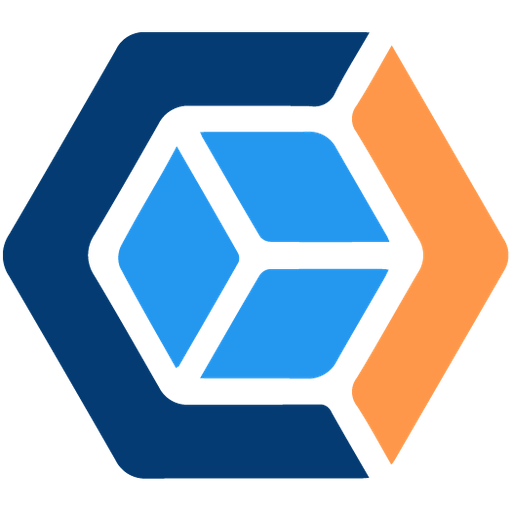 7 Reasons Why Church Volunteers Burnout
Every volunteer will have a different reason they reached the point of burnout. But there are a few common reasons this can happen.
Below are the 7 reasons church volunteers burnout and quit.
Excessive demands: Overcommitment and lack of boundaries will kill a volunteer's drive faster than anything
Wrong person for the job: We wouldn't put someone who can't sing or play an instrument on the worship team. So why do we think anyone can fill any other volunteer role?
Lack of training: It's up to us to make sure volunteers are equipped for the job. Regular training and meetings can go a long way to avoid church volunteer burnout
No volunteer appreciation: Lack of appreciation will dry up enthusiasm and leave volunteers wondering if serving is even worth it.
Unclear roles and expectations: People volunteer because they desire to serve and make a difference. But without clearly defined roles and expectations even experienced volunteers will feel like they're just spinning their wheels and will probably quit
Personal challenges: While our church can't control what happens in the lives of our volunteers, we can control how we handle their changing capacity to serve
No spiritual investment: Spiritual burnout is the #1 cause of church volunteer burnout. If we are not pouring into our volunteers, they will have nothing to pour out to others
If you see these issues at your church, take heart! All of these can be addressed, turning things around for the better.
I recently sat down with Wes as he shared his hard-learned lessons from leading a team of church volunteers. Watch the interview below!
How to Fix and Prevent Church Volunteer Burnout
Below are the 7 most effective ways to prevent volunteer burnout in your church.
Set clear expectations and boundaries
Boundaries are good for both us and our volunteers.
Here's what I've seen happen at many churches - Church leaders keep turning to the most dedicated members to get everything done. Those volunteers say "yes" because they're passionate about doing the work of ministry. But little by little their passion turns to weariness turns to frustration as the leaders keep asking them to add more to their plate because no one else is willing to do the job.
Does that sound familiar?
The best thing for any church to do would be to decide from the beginning that no volunteer will be asked to fill more than one or two roles at a time. Also, create a rotation so that breaks are built into the volunteer scheduling process.
It's crucial to allow our volunteers to say "no" without judgment. Every "no" from a volunteer allows them to keep saying "yes" to serving the church over the long haul.
Adequate training and resources for every volunteer
Orientation and onboarding classes will help lay the groundwork for a healthy church volunteer culture.
Some churches put new volunteers through an extensive training program at the start, entailing multiple meetings and classes, before releasing them into their role. Others choose to spread their training over monthly workshops throughout the year. The exact method isn't important. What matters is that the church is intentional about giving volunteers the training and resources they need to succeed.
Recognize and Appreciate Efforts
I once spoke with a pastor that told me their church recognizes several volunteer milestones and celebrates each person that reaches that milestone. They reward volunteers when they serve their first 10 services, recruit someone else to become a volunteer, celebrate volunteer anniversaries, and much more!
Acknowledge the efforts of your workers every single week. Thanking someone by name from the pulpit, celebrating a team in a social media post, and hosting a party for just the volunteers are all great ways to show gratitude to the people who serve your church.
Bonus: Celebrating your current volunteers is the best way to recruit new ones. Who wouldn't want to join the party?
Encourage Regular Breaks and Sabbaticals
If one volunteer is doing the work of three people every week, it's only a matter of time before they burnout.
If you're a small ministry, this will feel tough. But giving people regular breaks and even long sabbaticals from serving is an investment in the health and vitality of the people serving every week.
Go further than just encouraging regular breaks. Build breaks into your process. If we leave it up to our enthusiastic volunteers, they'll probably never take a break! It's up to us to make them rest by developing a rotation for our volunteers.
If you don't have enough volunteers in an area of your church to have a rotation, it may be worth considering putting that part of your ministry on the back burner until you can recruit more people to do that work. Read the "Dream BIG" section of this post below to learn more.
Cultivate a supportive culture
Camaraderie between volunteers will do more to make our volunteer teams feel vibrant and fulfilling than anything else. When our teams are connected and supportive of one another, we reduce the threat of conflict.
The best way for us to begin developing a healthy volunteer culture is by actively taking feedback. Showing we trust our volunteers will help them trust us in return, forming the bonds needed for a thriving community.
Supporting our church staff and volunteers will help empower them to do the work of ministry.
Promote spiritual growth and well-being
Spiritual growth is the most crucial element of avoiding volunteer burnout. If our volunteers aren't spiritually growing, they won't be able to sustain the work they are doing for the church.
Also, by taking the time and effort to develop their spiritual maturity, they will be more likely to return the favor by pouring back into the church.
A mentorship program among your volunteers would pay huge dividends toward promoting spiritual growth for your workers.
Dream BIG, but build according to your capacity
I've seen many church leaders adopt a strategy for growth and it boils down to this: Act like a bigger church until you become a bigger church.
The problem with that strategy? Your volunteer team doesn't have the capacity to operate at the level of a bigger volunteer team.
If you have a dream for how your church can impact your community, it's okay to launch that new initiative with your volunteers. But don't just add more to everyone's plate or ask people to work beyond their capacity. Here's what I've seen churches do that handle this well:
One pastor I spoke with said that his church won't launch a new program or ministry until he grows his ministry team enough to support that initiative. His church schedules people to serve no more than every other week. That leaves them with three options. They either have to 1) Find two or more volunteers they can rotate to serve, 2) accept that they can only offer this new program every other week with one volunteer or 3) not launch the initiative just yet. This approach has helped them grow at a healthy rate and not push their volunteers beyond their limits.
It's okay to continue to cast vision and dream big. But your growth has to be in tandem with your volunteer's capacity.
Read "The Do's and Don'ts of Church Volunteer Scheduling" to learn more about how to avoid volunteer burnout.
Burnout in your church can be fixed
Experiencing burnout is real and it can happen at your church. Every pastor and ministry leader has to address the causes to avoid burnout. But church volunteer burnout can be overcome!
If you establish boundaries, equip them with training, show appreciation, schedule breaks, build a healthy community and invest in their spiritual growth, your church volunteers will flourish and avoid burnout.
Matt
Church Engagement