What's the best way to recruit volunteers and keep them on your team? This is a vital question for any church leader to ask.
Because more than any leader, more than even donations, volunteers are what keep the church going! Without a team of volunteers, it's all up to you to get the work done.
So here are the do's and don'ts of scheduling volunteers at your church:
The 7 Do's of Church Volunteer Scheduling
Let's start with the active elements of church volunteer scheduling. These are the things we need to actively do to grow our volunteer teams and maintain a healthy culture at our church.
In no particular order...
1. Clear communication
Communication can make or break the volunteer program at a church. Maintain consistent and clear communication each week so that volunteers know what to expect. That means sending scheduling requests and reminders and sharing what they need to know well ahead of time.
The best approach is to pick a day during the week to send communications and stick to that every week. For instance - I've seen a church send all scheduling requests on Monday and any follow-ups on Thursday. That way, people know what to expect each week and can plan accordingly.
Pro tip: Using church volunteer scheduling software will simplify and streamline this whole process. That way you can communicate with your people in one place instead of juggling multiple group chats. Check and see if your church management software includes that as a feature.
2. Flexibility
Flexibility and patience are absolutely necessary to grow a church.
Every volunteer will have a different capacity to participate. We have to be prepared to offer alternative roles or times to anyone at any time.
A volunteer can agree to serve at a specific time and date, then have an unforeseen circumstance call them away. Their job, health, or familial demands may change over time. I've written about the best way to handle the challenges of managing church volunteer teams.
Flexibility will make your ministry dynamic enough to weather the ups and downs of volunteer scheduling.
3. Knowing your volunteers
We can't just throw people into roles willy-nilly. The role and the person have to be a good fit for each other.
We have to know the skills, preferences, gifts, and desires of our volunteers to know where they belong on our team. That may sound like a tall order, but your church management software probably has the tools you need to make it easy.
The best approach I've seen is a church I once attended hosted a "Volunteers Breakfast" once a month. It was a chance for all the church leaders to just sit and chat with their team and get to know them. They always had a full fellowship hall for these breakfasts (because FREE FOOD) and it made the volunteers feel appreciated.
Speaking of feeling appreciated...
4. Show appreciation
It's simple - If our volunteers don't feel appreciated, they won't stick around.
In addition to the monthly breakfast I just mentioned, I've also seen churches throw BBQs, buy movie tickets or gift cards, and even take their volunteers on a field trip.
But we can do more than grand gestures. We need to show appreciation every single week. Celebrate volunteer milestones, thank them from the pulpit every week, mention volunteers by name in social media posts and podcast episodes, and everywhere in between!
The best part is that celebrating our current volunteers regularly is also the best way to recruit new ones. Everyone wants to join the celebration and fun times!
5. Proper training
Proper training is what lays the groundwork for a healthy, functioning church volunteer team.
I've attended churches that provided a full packet of training material to new volunteers. Others taught classes or hosted regular workshops. The exact approach doesn't matter so much. Just being intentional with onboarding and training is what makes all the difference.
Investing time, energy, and finances into better training pays huge dividends. Well-trained volunteers know what is expected of them, feel more confident in their role, and will likely stay much longer.
6. Plan ahead
Planning is critical to good church volunteer management. Effective teams don't happen by accident.
We can't be scrambling to fill roles every week. That's a recipe for disaster for our sanity and the future of our church.
The sweet spot is to plan 4-6 weeks ahead. Much longer and many volunteers will forget what dates they agreed to. Less than 4 weeks and many will have already made plans and won't be able to commit to serving.
Pro tip: A good church volunteer scheduling software will allow your members to blackout dates.
7. Grow their faith to build a volunteer culture
Camaraderie among volunteers is the basis for a positive volunteer culture. Camaraderie acts as the "connective tissue" that binds us all together as we serve and do ministry.
But even camaraderie will only take our teams so far. There's something even more important than friendship and mutual trust between volunteers...
Here's the secret to cultivating a volunteer culture at your church - Doing all 6 of the above tips will go a long way. But the key to building a healthy volunteer culture is to pour more effort into bringing our volunteer's faith into maturity. Nurturing our volunteers into greater faith is what will inspire them to reciprocate the investment.
The 6 Don'ts of Church Volunteer Scheduling
Now for the passive aspects of church volunteer scheduling. These are what not to do when scheduling volunteers to help maintain healthy teams.
P.S. Some of these will essentially be the opposite of a few of the "do's" of church volunteer management.
1. Don't assume availability
Always check with volunteers before scheduling them. Even our most consistent and available volunteers will have weeks that they are sick, out of town, or need a break.
No matter what, we need to touch base with the roster of volunteers ahead of time. Get confirmation from each one that they can serve before going full steam ahead on any plans.
2. Avoid last-minute changes
Yes, sometimes emergencies and unforeseen circumstances happen. But we have to commit to the plans we've shared with our volunteers. This allows volunteers to commit to their plans to serve.
Constantly shifting plans will confuse and wear out our church volunteers quickly. Plan services in advance and stick with those plans.
3. Don't overlook feedback
As teams grow and change, the needs of our volunteers will also change.
It's pivotal to take regular feedback. Encourage volunteers to voice concerns or suggestions. Actively implement feedback to improve the scheduling process.
Taking praise and constructive criticism from our people will help keep our volunteer program humming along smoothly. It also helps keep our ministry dynamic enough to react to the changes that come with church growth. Do not overlook feedback as you build your volunteer teams.
4. Avoid overloading or burning out volunteers
Volunteer burnout is a sign of dysfunctional volunteer engagement.
I firmly believe we can measure the health of a church's volunteer program by how often the volunteers get burnt out.
Ideally, our church volunteer program will have enough people to rotate volunteers on a monthly basis. As in, nobody serves more than once a month.
If your church is smaller or if you are just beginning to build your teams, shoot for scheduling people every other week with the goal of eventually giving them longer breaks between serving.
Pro tip: Want an easy way to keep track of how often everyone is serving? A church volunteer management software can give you a tool to view your volunteer roster side-by-side so that you can easily rotate volunteers.
5. Don't neglect conflict resolution
Letting conflicts go by without resolving them is like letting mold take over a house. It will eventually become unliveable and collapse!
When issues arise, address them immediately.
But what's even better than immediately addressing problems is creating a volunteer culture that's healthy enough to avoid conflicts arising in the first place. That's like having a good diet and exercise routine that keeps our immune system strong. If we're celebrating our team, building them up spiritually, and creating camaraderie, we will see conflict generally reduce enough to become more manageable.
6. Don't use a one-size-fits-all approach
Church volunteer management is a juggling act. No two volunteers need the same thing.
Even if we have a method in place of scheduling volunteers only once a month, some won't be able to commit to that. Some of our volunteers may only be able to volunteer every other month or on a very inconsistent basis.
This is what will make our job a challenge. A one-size-fits-all approach would be easier on us, but the needs of each person will throw a wrench in even the most efficient programs.
However, the effort to accommodate people's schedules will pay huge dividends. By not shoehorning everyone into the exact same schedule, we make it possible for more people to join the volunteer program. If we are flexible in our approach, we can grow our volunteer teams much faster.
Church Scheduling Made Easy
ChurchTrac makes volunteer scheduling and service planning as easy as it should be.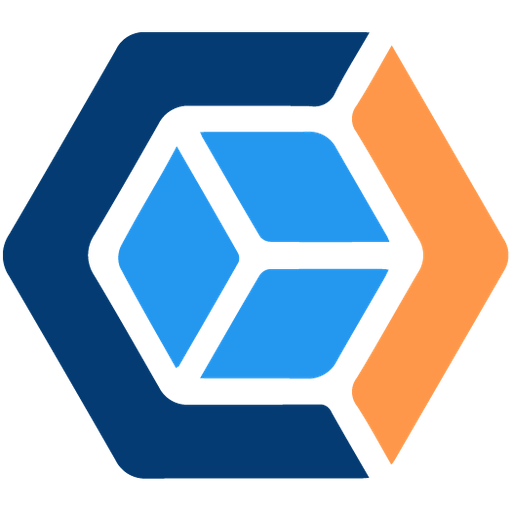 Empower Volunteers And Grow
With clear communication, flexibility, constant displays of appreciation, and investing in your volunteers, your volunteer program will flourish and become the vibrant source of ministry you've always wanted. And with your trusty church volunteer scheduling program by your side, you'll be unstoppable!
By following the do's and don'ts of church volunteer scheduling, you can empower your people and grow your church!
Matt
Church Engagement