The digital age has revolutionized the way people give to nonprofits. As churches adapt to the ever-changing landscape of technology, however, many are considering whether text-to-give is still relevant in 2023.
We'll explore the benefits and drawbacks of text-to-give and online giving, comparing the two methods to determine their effectiveness for church donations. We'll also get very honest about the role of text-to-give in 2023 and provide tips on implementing both text-to-give and online giving platforms to accommodate the diverse preferences of your congregation.
Benefits of Text-to-Give Services
Text-to-give, also known as text-to-donate, is a digital fundraising method that allows donors to contribute to your church through a simple text message. Donors send a text to a specific number often shared during fundraising events. In return, they receive a text reply with a link to a donation form, where they can donate their cash.
Some online giving platforms give donors the ability to open that text message again to make another donation. After their first donation, supporters just have to type the amount of money they wish to give and the card they entered the first time is charged again. This makes text-to-give the second-easiest way to support your ministry, behind recurring giving.
With 92% of Americans owning a mobile phone, text-to-give enables donors to give to nonprofits from anywhere, any time. Sounds like a compelling fundraising tool, doesn't it?
Disadvantages of Text Giving
Before you launch a text-to-donate campaign, you need to know the drawbacks.
Despite the many advantages of text-to-give fundraising, there are downsides that your church must consider:
Lack of Features: Text to donate is simple and convenient, but it often lacks some of the features found in more comprehensive online fundraising platforms.

Reliance on Mobile Devices: There will always be a segment of the congregation who may not be comfortable or familiar with text messaging.

Potential Costs: There may be setup fees, monthly fees, or a percentage of the donation amount. It's important to understand these costs before jumping on board.

No Recurring Giving: Most text-to-give donations are one-time. Sadly, there's no easy way to turn these donors into regular supporters.

Data Security: Protecting the security of donors' financial information is crucial. You must choose a platform with robust privacy and security protocols.

No Obvious Next Steps: Once the donation is processed, there is no clear "next step" for donors to take.

IT'S THE LEAST SECURE DONATION METHOD: For my church, this is what it boils down to. Every donation option has risks and vulnerabilities. But all a member has to do is misplace their phone and their card information is easily accessible to anyone who picks their phone up and finds that text conversation. Not good!
Text-to-give may be a great option for your church under the right circumstances, but it isn't best for all organizations. Knowing the disadvantages will help you know whether this feature is worth your time.
Strengths of Online Giving Platforms
Text-to-give may be worthwhile for your organization. However, a robust online giving platform will have a few strengths over text giving.
Versatile Ways to Give
Online giving platforms provide more ways to give, such as credit cards, Apple Pay, ACH donations, and more! Additionally, these platforms can be easily integrated into your church's website, social media, or emails.
Online giving platforms also typically allow for customization, enabling churches to create branded donation forms that align with the church's identity and help donors feel more confident.
Recurring Giving
What's the secret to increasing online giving at your church? Recurring donations.
Giving donors the ability to "set it and forget it" ensures a steady flow of contributions to your church, providing greater financial stability.
Text-to-Give VS Online Giving
What should your church do?
There are three major variables when comparing text-to-give platforms and online giving options:
Convenience
With a simple text message, donors can make a contribution in seconds. Conversely, online giving platforms, while still relatively simple, may require a bit more time as donors need to navigate a website or complete an online form.
Versatility
Online giving platforms allow for various payment methods, customizable donation forms, recurring donations, and integrated donor analytics. While text2give is straightforward and user-friendly, it lacks some of these more advanced features.
Accessibility
Text-to-give is accessible to anyone with a mobile phone, but it might pose a challenge to those who are not comfortable with text messaging. On the other hand, online giving platforms are accessible to anyone with internet access but might be overwhelming to those who are not tech-savvy.
Security
Any online donation method will be password protected. Even if a member loses their phone in a public place, whoever finds it would need to know their account password in order to access their card or bank info.
Best Practices
These two don't have to be mutually exclusive. Choose an online giving provider that includes giving via text at no extra charge.
Different people in your congregation prefer one method over the other. It's best to give everyone what they're looking for.
Mobile Giving That Does It All
With ChurchTrac Online Giving, donors can give to your church by debit/credit card, ACH, Apple Pay, and text-to-give.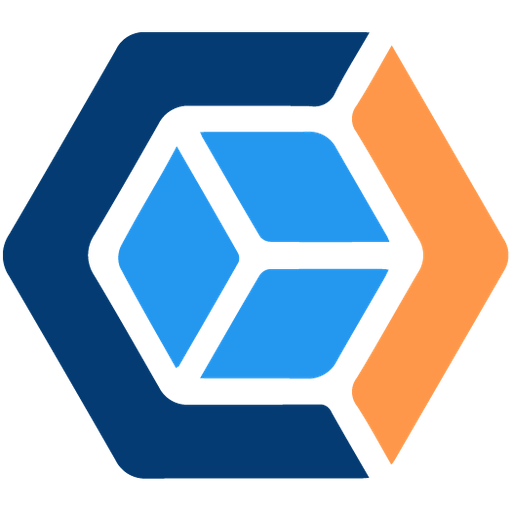 The Role of Text-to-Give in 2023
When Haiti was hit by a magnitude 7.0 earthquake in 2010, American Red Cross raised $490 million dollars using a massive text-to-give campaign, the largest of its kind. That's impressive! However, that means that this method of collecting donations peaked well over a decade ago.
Text giving is becoming an outdated mode of fundraising. While a few Millennials and Gen X members of your church may be comfortable with this option, both older and younger members will likely prefer other ways to give.
Text-to-give can be a viable option in 2023, but it's crucial to consider its role alongside other fundraising methods. Offering a variety of giving options allows your church to give everyone the donation method they prefer.
Implementing Text-to-Give and Online Giving
The best approach is to add text-to-give to your growing list of diverse donation methods. Providing your supporters with a wide variety of avenues to donate means that everyone can give however they feel comfortable.
Implementing doesn't have to be complicated. When launching a text-to-give campaign, the key is to talk about it often. Announce it 3-4 weeks in advance and continue regularly promoting it for another 3-4 weeks after launch. Repetition is the name of the game!
Cover Your Digital Fundraising Bases
No matter how awesome their sales pitch sounds, do NOT sign your church up with an expensive stand-alone text-to-give provider with the hopes of seeing donations increase. It's only worthwhile if the online giving platform your church already uses has this feature fully included.
If you know several members of your congregation want this feature, go ahead and add a text-to-give process to your diverse array of donation options. But keep in mind that while text to give allows members to donate easily, it's a very outdated fundraising strategy.
Matt
Church Engagement