An economic downturn is a stressful time for any organization, especially ones that rely on donations from people who are under a serious financial crunch. But what if there were things you could do to fortify your church from the impact of a recession?
The ideas in this post will help you create a recession-proof church!
First, let's cover what it means to be recession-proof and some examples of recession-proof businesses. Then I will share 9 easily applicable lessons recession-proof companies can teach your church.
What does it mean to be recession-proof?
The term "recession proof" refers to a business, industry, or any entity that is resilient to the effects of a recession. In other words, such a business will remain secure during times of economic downturn.
Now we know what the term means, but what does it look like? Read on for examples of recession-proof industries.
Examples of recession-proof industries
These are industries that either remain stable or even thrive and grow during an economic downturn:
Food Industry
Healthcare Industry
Real Estate
Discount Retailers
Home Improvement Industry
Car Maintenance Industry
What do these all have in common? They offer an essential service or product that is in high demand, no matter the economic turbulence. People still need to eat, they still get sick, and they still need to fix things when they break.
Examples of recession-sensitive or recession-vulnerable industries
It would help to also share examples of industries that are "recession-vulnerable". These are industries that are negatively impacted by economic recessions and typically see a decline in demand and revenue during times of economic downturn.
Construction
Retail
Restaurants
Manufacturing
Tourism / Travel
Recession-proof industries survive or even thrive during times of broad economic uncertainty because they offer consumer staples. Recession-sensitive industries have the opposite in common: They offer non-essential luxuries that people sacrifice during times of financial struggle
What Can Churches Learn from Recession-Proof Businesses?
There are several key lessons church leaders can learn from truly recession-proof businesses. These lessons will help your church survive (or even thrive) during market downturns and other uncertain times.
1. Diversify Your Revenue Streams
Most churches have one source of income: Donations. And most donations only come from a small portion of your members on Sunday mornings! But what happens when attendance drops? Or when everyone's budget tightens and they have to sacrifice their donations to put toward their bills? That's where creating new revenue streams comes in!
The Church of the Messiah in Detroit opened an entrepreneurial school to help a poverty-stricken community start and manage their businesses. The result? A church that was once at risk of shutting down has hundreds of new members and has elevated the community. The donations from members and local businesses have helped the church continue to thrive.
As giving trends change, churches have to adapt to meet their financial needs. It's imperative that church leaders get creative with the ways they raise funds for the church.
Concert venue: Host concerts for local artists. You can either charge a small fee to the musicians to use your building as a venue or charge a small entry fee for concertgoers. Bonus: Host an art fair for any type of artist to showcase and sell their art, not just musicians.
Wedding venue: Hosting weddings is a great way to generate extra income for the church. Contact wedding planners and photographers in your area so they can recommend your sanctuary or fellowship hall as a location to their clients
Market days: Host a flea market, farmers market, or craft market! You can charge a fee for vendors, to earn income. This brings business leaders to your church, making it easier to connect with them.
Christian retreats: Does your church have a lot of property? Consider opening the property up every summer for weekend camping retreats. Either your ministers can provide the service, or you can lease the property to an established Christian retreat ministry.
Job fair: Host a job fair to connect business owners with job seekers. This is extremely effective at creating tighter bonds with your community.
Keep in mind - These things take time. Creating a reliable source of income takes work, building community trust, and offering a worthwhile product or service. And all of that takes a lot of time. Just be patient and persistent.
Speaking of building trust in your community...
2. Build Strong Relationships
Having strong relationships with the people in your area is how you grow deeper roots in the community.
Relationships with Members
Fluctuating economic cycles hurt your members and can put them under significant strain. The best gift you can give them is stability and assurance that you are there for them no matter what they're going through.
Continue to invest in your members, volunteers, and leaders. They will be what gets your church through what's ahead.
Relationships with the Community
Connect with business owners (see job fair suggestion above) to see how your church can serve them. Perhaps they have a product or service you can recommend to your members. In exchange, they may allow you to post signage for your church in their store, or they can recommend shoppers pay a visit to your church.
Also, reach out to community organizers, social workers, and other people connected to the needs of your community. Ask them for ways you can help them with their work or partner with them. This will help you reach people in your area you otherwise would never meet.
3. Look to the Past - Embrace the Future
The most innovative organizations are forward-looking. But they're also very risk-prone and can fail spectacularly with a single wrong move. Backward-looking organizations have a proud history to stand on, but can lose touch with the culture around them and die a slow death.
An example of a company that is moving forward by reaching backward is Barnes & Noble. The company began over 100 years ago as an independent bookseller before growing into a behemoth that crushed smaller bookstores. When Amazon disrupted the book retail space, they and other big book retailers either died out or struggled. Now, the CEO is turning the chain into a network of indie booksellers to take the company back to its roots and survive the years ahead.
To make it through tough times, your church will have to do both. You and your leaders must understand the culture you are in so that you can reach more people while also leaning on how long you have been around, historic Christian doctrine, and other meaningful elements of the past.
Rediscover your roots. Emphasize your church's history, as well as how it fits within the broader historic scope of Christianity. Helping people see the connection between past and present creates a sense of "rootedness" that is disrupted by economic turbulence.
4. Plan for the Long Term
An important lesson church leadership can learn from the finance sector is to always take the long view.
Any worthwhile financial advisor will help you make smart investments that will pay dividends over time despite market contractions. That's because the companies they recommend investing in will survive the tough times and make investors a profit after the economy stabilizes.
There's a similar truth to this for churches. When the world is falling apart, the church has to keep looking ahead to the future. God's word endures forever, no matter how bad everything around us gets.
Plan for the long term at your church. Have cash reserves on hand, keep planning events in the future, and have organizational goals for both the short term (3-6 months) and long term (1-3 years). Though the current economic reality may force your church to shift some plans, it's still important to create and maintain long-term goals.
Recommended: Have cash reserves on hand at your church stored somewhere locked and secure. If possible, calculate several months of your church's expenses and save up enough to have that much on hand as an emergency fund.
5. Be Financially Responsible
Fiscal responsibility is always a must not just during economic troubles. But market crashes highlight the absolute necessity of church financial competence and accountability. Being wise with money will help your church more than anything else during hard times.
Below are some best practices in church finance:
Create multiple layers of financial accountability and responsibility
Create a budget and stick to it. Read our Creating Church Budgets article to learn the ins and outs of managing a church budget wisely
Review the church finances monthly
Enlist a third-party auditor or experienced accountant to review your books at least once a year
Transparency is key. Share financial reports with congregants or other leaders so there is never any doubt about how the church funds are used.
Financial accountability and transparency are crucial for the future of your church. It establishes your organization as both effective and trustworthy. Fiscal responsibility will make the rough economic road ahead feel a little less bumpy for your church.
6. Be Adaptable & Innovative
Recession-proof businesses are quick on their feet. They can quickly adjust to the shifting sands, which helps them make tough decisions when it really counts.
During the pandemic, many businesses were forced to shut down or severely restrict their services. But others creatively thought outside the box, acted fast, and made crucial adaptations. Some examples of this are:
Restaurants turned into grocery stores by selling fresh produce, meat, and other items straight from their kitchen to customers
Grocery stores turned into online fulfillment centers and offered curbside pickup
Commercial airlines turned into logistic companies by using passenger planes to move cargo
Gyms and fitness centers offered classes online in the form of livestreams so members could workout from home
Taxi services became makeshift ambulance services to get sick people to the hospital when there weren't enough ambulances
Companies that once had no work-from-home policy moved all their processes online as their workers were on lockdown
Your church probably invested heavily in livestreaming your Sunday service. That was a major innovation! But there are other ways churches adapted:
Hosting service outdoors, like these churches that hosted drive-in services from the parking lot.
Learning how to set aside what isn't a priority to reduce costs. For example - Not every department, leader, or team needs a software package that only they are using to manage their work. Wise church leaders find a software program that the entire team can use together to save on costs.
Investing more in public services, such as churches starting or expanding a food bank and making deliveries to those in need so they could remain sheltered in place.
Manage Your Entire Church on One Platform
ChurchTrac is the most affordable church management software platform, yet still has all the features your team needs to do ministry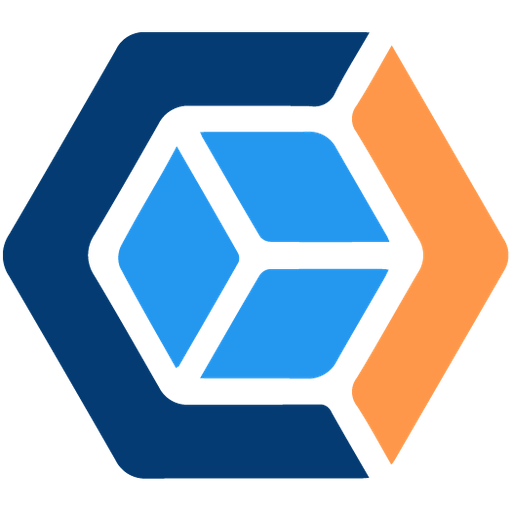 Note: This can be a challenge for many churches. Many houses of worship are directed by boards, trustees, and elders, and allow congregants to vote on important matters. In this case, communication is crucial. Openly communicate with everyone about the church's needs and your vision for the future. Many will be quicker to get on board with your goals.
7. Invest In Staff & Volunteers
A major knee-jerk reaction many businesses make in tough economic times is to cut labor costs first. While some companies may need to trim some fat, this approach makes a huge mistake: Workers are treated as disposable.
Intelligent business leaders know this is the time to invest more in the business and workers. For example, during the Great Depression, many companies slashed costs by cutting their workforce and reducing wages. Kellogg's took the opposite approach. They increased their marketing budget and raised wages by 12.5% while also putting workers on a 30-hour workweek. The result: Increased productivity and sales, allowing them to weather the worst economic storm in US history.
For churches, your people are what make the church. From staff to volunteers to members, every one of them is crucial to the health and longevity of your ministry.
Economic downturns are the time to pour more into your team, not less. As mentioned earlier, they will be what gets your church through what's ahead.
8. Keep Supporters Engaged
Smart recession-resistant businesses will work extra hard to keep their supporters close through trying times.
This looks like:
Greater engagement on social media
Hosting more events
Sending gifts or notes of thanks
Offering prizes for promoting the company
Though each option on the above list is a good idea for your church to do, hosting events and activities for your members and guests is the best way to maintain a tight-knit community. That connectivity between your people keeps them bonded to the church, meaning they are less likely to leave when the going gets tough.
Keep offering ways to engage your people. They are your main support line, so brainstorm with your leaders to think of new opportunities to bring your members together.
Bonus: If the church finances are tight and it's a challenge to put together an event you can afford, check out our "11 High-Impact Fundraisers" blog post. The post is about raising money for youth summer camp, but you can repurpose the suggestions for your own ministry needs. Many of these fundraisers can be done affordably and double as both a fun activity for your members and a great way to raise funds.
The #1 Way to Recession-Proof Your Church
Each of the above 8 lessons from recession-proof businesses will go a long way to help you create a recession-proof church. But all of them together will have less impact than the next one...
Focus On the Mission
When the world turns upside down, the church must remain steadfast and light the path ahead. Offering stability to people in unsteady times is a sure way to remain a vital part of their lives.
The main focus of your church in particular comes in two parts:
The Gospel
Your Mission & Vision Statement
Your Mission and Vision statements are modeled after the Gospel, but they are what makes your church unique from the rest. They are also the most compelling aspect of your branding and have the potential to grab people's attention or even ignite their passion.
Keep your mission statement and vision statement handy as you navigate the turbulent road ahead. They will help guide the way and inform your decisions for where to lead your church.
The Mission is the Essential Product
Think back to the examples of recession-proof industries and recession-vulnerable industries at the beginning of this post. Offering an essential product or service is what sets recession-proof industries apart. The industries that struggle offer products and services that are the first to be cut from people's budgets during an economic downturn.
So it's imperative to offer your people something truly essential. There is nothing more essential than the Gospel. By sharing the Gospel and continuing to be a resource to your community, your church will continue to thrive despite the broader market.
Church is the Ultimate Essential Service
There's no doubt the world needs the church. Therefore, it's important to protect it from any economic troubles that may come.
For more recession-proof church ideas, join our Facebook group to ask church leaders around the world what they have done to protect their church. Feel free to share your own ideas to help other churches, too!
If you follow the hard-learned lessons of recession-proof companies, you can strengthen your ministry's future and effectively recession-proof your church.
Matt
Church Engagement