Is your church's welcome ministry in need of some reinforcement? Introducing the church welcome bag - the ultimate way to make sure your guests come back for more heavenly goodness.
Church welcome packets are a great way to help your visitors feel like guests of honor. When created with intentionality, a welcome bag can be a practical way to bless your guests and improve the chances they return to your church for another visit.
These creative and affordable visitor gift ideas will have your guests saying "AMEN" to a return visit in no time.
Essential items for a memorable welcome bag
Whatever else you put in your welcome bag, make sure it at least has these things:
1. Welcome letter or brochure
Every welcome bag should have a letter, brochure, or flyer that welcomes your guests to join the church family and concisely shares your church's mission and vision.
My pastor put together the brochure pictured below to put in our Welcome Bags. Click the link to use it as a template and create your own!
Introduction to the church and its mission: Concisely explain your church's mission and vision. This is the single most compelling information to add to any welcome document, so make sure it's one of the first things they see.
Information on church ministries and programs: Offer a glimpse of what God is doing in and through your church and invite them to join in the work. Make sure it includes other helpful information like service times as well.
2. Church contact information
Business card or magnet: A business card (or a fridge magnet with similar information) puts the email addresses and phone numbers a guest needs into their hands. Pro tip: Unlike business cards, magnets are actually useful. Business cards will likely be tossed in the trash while magnets might make their way onto the person's fridge. If you have room in the budget, definitely get magnets.
Social media handles and website: Getting new people to follow your church on social media is the best way to keep them connected to your church throughout the week. Be sure to include links, QR codes, or social media handles in the cards or magnets you add to the welcome bag.
Church newsletter: If your church has a regular newsletter, make it easy for your members to sign up to receive it so they can stay up to date on what is happening at your church.
3. Add a personal touch
Handwritten note from the pastor or church leader: A simple card with a brief handwritten message thanking them for coming would go a long way to make guests feel welcome. Handwritten messages feel much more personal than generic form letters.
Testimonials from current members: Ask 2-3 members to write a brief statement about how much they love your church and how God has blessed them. This will help first-time guests know what's in store for them if they become members.
Pro tip: All the above can be done on just one or two documents. You can add your church's contact and social media info on the welcome brochure, then throw in a magnet and handwritten
Spiritual Additions to your Church Welcome Packet
Now that you've added personal and compelling information about your church, it's time to include items to help your guests grow their faith daily. Here are some church welcome gift ideas:
Daily devotionals: Give your guests the gift of daily time with God by adding a devotional book to your church's welcome materials.

Pocket Bible or selected scripture passages: Of all the gift ideas on this list, this one is the most important. Don't let your guests leave the building without God's Word in their hands, in a package that's easy for them to take everywhere they go. There are plenty of excellent choices, so pick the one that fits your budget.

Prayer request form: A simple way to show that you care is to give them an easy way to share their prayer needs with you. If your church has a prayer request form, add it to your church visitor packets.

Prayer card: Your church welcome bag could also include a flash card that helps your visitors learn how to pray. These ACTS prayer cards look great and offer practical guidance on how to form an effective prayer life.

Bookmarks: A bookmark or scripture card is an easy gift that any bookworm will love. Plus, it will help your guests keep their place in the pocket Bible or daily devotional you give them. Note: If you have a verse in mind that you want on the bookmarks you hand out and can't find some for sale, make your own bookmark with these template designs in Canva!
Church Swag
Fact: People love swag. Create a memorable gift with your church's logo or mission statement imprinted onto it. When purchased in bulk, the average cost per gift for many church swag items can be under $5 each.
Stickers and church car decals: You can create custom stickers and car decals with your church name and logo for an affordable price. I've used this company before but you can shop around for local businesses or better prices.
Shirts & Hats: Get custom-printed shirts to hand out to new guests. Even if they decide not to come back, they can still act as walking billboards for your church!
Water Bottle: This one is just practical. Everyone loves a good water bottle for staying hydrated at work, in the gym, doing yard work, or going on a walk. Add your church logo so they have your church with them as they're on the move.
Coffee Mug: Adding your church logo to a coffee mug has never been more affordable. That way your guests can be thinking of your church as they sip their cup of coffee and read the daily devotional you added to your awesome gift bag. If you have the budget, insert a gift card to a local coffee shop too.
Water and food items
You've included items that feed your guests' faith. Now it's time to feed them in a more literal way!
Bottled water or juice: A small bottle of something refreshing is always handy to have. Make sure your guests never feel parched by providing a drink.
Individually wrapped snacks: Give your guests an energy boost with a healthy protein bar. Pro tip: Offer allergy-friendly bars so that everyone who comes to your church can enjoy the snacks.
Dried Fruits: Anything from raisins to packs of diced mixed fruits gives your welcome packs a delicious, healthy boost.
Branded snacks: Take your church gift bag snacks by plastering your church's branding on the package! There are lots of tasty options to choose from.
Local Treats: Local treats will cost a little more than prepackaged snacks you can buy at the big box store, but this is the kind of item that will make the welcome package feel premium. Also, supporting a local business helps improve your church's standing in the local community.
Homemade: I have fond memories of visiting grandma's house because she always had freshly baked cookies ready for us when we arrived. Homemade goodies by someone at your church will require a lot of labor, but this is the kind of effort that goes a long way to make someone feel welcome.
Family-friendly inclusions
We can't forget the children! Include items that will both show you appreciate the kiddos and keep them entertained so the parents can better focus on the worship and community.
Note: Not everyone walking into your church has young children. Consider making two versions of your church welcome bags: One for people without young kids, and another for families with young kids.
Coloring books and crayons
Visiting a new church can be stressful for parents of young children. Add something to keep their child entertained so they can worship stress-free as part of your church visitor gifts!
Buy sheets of coloring paper to include in your welcome packs so the little ones have something to do during worship. Need to save money? This site offers free images to download and print!
Information on children's ministries and youth programs
Help parents see what is in store for their children by including information that highlights the children's ministry as well as upcoming events for their kids to join. If the kids get excited to come back, it improves the chance the parents return for another visit.
Small toys or games
Give the kids something to take home and play with by including little toys or mini-figures that also connect to Scripture. Parents will love the extra attention given to their kids and the children will enjoy having something just for them.
Community-building opportunities
Show your guests upcoming events so they can connect with the church community in whatever way they feel most comfortable.
Upcoming church events or gatherings
Do you have an event coming up that would be a fun opportunity for your guests to get to know the church? Consider adding an invitation card to help encourage them to come.
Invitations to join small groups or Bible studies
Does your church have a small group, Sunday school, or Bible study program with lots of group options? Getting your guests plugged into your church is an effective way to ensure they stay at your church for the long run.
Volunteer opportunities
Most visitors aren't yet ready to jump in and serve. But many are curious about what your church has going on. This is a great way to highlight that for them. It also helps them know where they best fit at your church when they're ready to take that step.
Make New Guest Follow-ups Automatic
Create automated new guest follow-up processes in ChurchTrac with Automations. The welcome bag isn't the end of the welcome process at your church!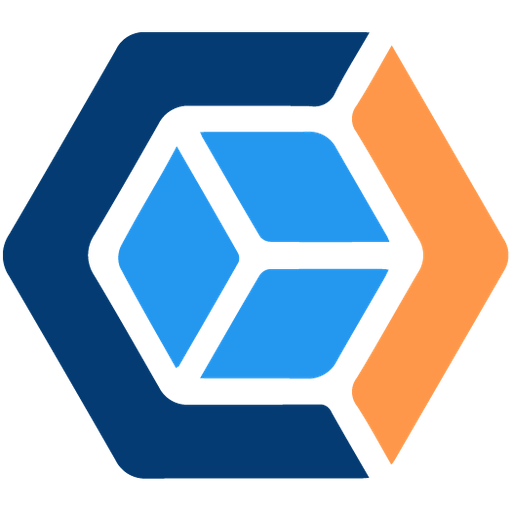 Tips for assembling and distributing welcome bags
These welcome bags are another opportunity for your members to serve the church.
Tip 1: Eco-friendly bags
If you're concerned about producing more waste for the landfill, consider buying bags made of recycled material or biodegradable fabric.
Tip 2: Engaging church members in the assembly process
Welcome bags don't assemble themselves!
If you have a welcome team, recruit them to come and put the bags together. Whenever my church runs low on available welcome bags, my pastor gathers all the items together and a few people on the welcome team come a little early to put some more bags together.
Tip 3: Ensuring a personal and warm handoff to new guests
Of course, welcome bags alone aren't enough to make someone feel welcome!
At my church, we try to spend several minutes chatting with new faces before making our way to the welcome booth. In fact, we often don't hand a guest a welcome bag until the end of service. This extends the welcome process from the beginning of service to the end, while also creating a big impression as their final church experience that day.
Conclusion
By creating a comprehensive welcome packet and offering humble hospitality, you're not only showing your guests that you value them, but you're also increasing the chances of them coming back for more.
These church welcome kits aren't just a souvenir, they're a symbol of the warm embrace your church has to offer. So, let's keep the momentum going and review your Welcome Ministry throughout the year. With continuous improvements, everyone will feel like a part of the church family in no time!
Matt
Church Engagement