Despite carrier pigeons › still being a thing, most church leaders have made the switch to modern email platforms and mass texting programs to reach their Congregation. Reaching people with the Good News about Jesus has never been easier (or faster).
Of all the church communications tools available, text and email are the two I get asked most about. More specifically, how often should I text and email my members?
Let's talk about effective email and texting strategies, ways other pastors use these tools, and how you can use them to connect with your people in 2023.
Church Communications Strategy
Pastors and church administrators are all wondering:
"How much is too much contact?"
We want to stay in contact, but don't want our church community to feel like we're an annoying car alarm they wish would go away! It's a delicate dance between keeping everyone in the loop and pushing everyone to opt out of communication.
Whether you're a small church plant or the largest church in your area, the needs and preferences of every ministry will be different. It's worth asking your people what they want or expect.
But here are some best church communication practices to get you started:
Church email
Email your members only once a week. Which day of the week you send it is not as important as sticking to the same day every week.
Most church leaders send their weekly newsletter on Tuesdays or Thursdays ›
Note: Email is a fantastic way to reach your congregation, but most emails go unread until many days later. It's best to rely on email for long-form communication only and for non-emergencies.
Church-wide text
Send texts only once or twice a week. Spread them out on different days than your email newsletter. That way recipients are less likely to feel bombarded. It's important to strike a balance between keeping members informed and avoiding overwhelming them with too many messages.
Try to catch people as they're planning their weekend. My pastor texts the whole church congregation twice a week. On Wednesday, he encourages everyone to listen to the mid-week podcast episode. The Saturday text is to invite everyone to worship the next day.
Note: Of course, you can exclude messages to volunteers to coordinate an event from this consideration. They generally expect to hear from your leaders more often.
Church Email Campaigns
Email services make it easy to reach lots of people at once. Most platforms let you send unlimited emails at no extra cost. You can set up an address for free and email your entire church community.
Mailchimp's 2022 survey › found that emails from religious organizations had an open rate of 27.62% on average. That may seem low, but it was among the highest rates across all other industries! People are still opening and reading what ministries send them.
The best use of church email is a newsletter. Platforms like Mailchimp make it easy to craft a professional church email newsletter. Our Mailchimp export › makes it easy to keep both accounts up-to-date!
Ready to raise the bar with your church email newsletters? Check out these church newsletter templates › you can use for free.
Pro tip: Plain-text emails tend to see better open rates › than HTML emails (i.e. emails with lots of images). Plain-text emails come across as more personal to recipients.
Church Mass Text Messaging
Mass texts are the best way to communicate with your people. Mobile devices are the primary way people communicate with each other and with a 98% open rate, SMS messages are the preferred method over every other option ›
The best use of a church texting service is to share reminders of upcoming events or ministry opportunities. Many pastors also text a weekly link to their podcast or Youtube channel when they add new content.
My pastor texts everyone on Wednesday to share the latest mid-week podcast episode, then texts everyone on Saturday with Sunday's sermon title and an invitation to come worship.
Choosing the Best Church Texting and Email Service
Most of your congregation communicates on their mobile phone, so it makes sense for your organization to communicate with them there. There are lots of companies to choose from. Here's what to look for when choosing the right texting software for your ministry:
An "auto-reply" is the ability to create a keyword, then customize a message the software sends automatically. At my church, anytime a first-time guest texts "connect" to our number, they automatically get a reply back with a link to our connect card. Go ahead and text "connect" to 888-292-7586 and see it in action!
Auto-replies take the responsibility of replying to every text off your shoulders. Outsource some of the work to the messaging platform!
Is it really "communication" if it's only one-way?
Choose a platform that not only makes it possible for your members to reply back, but that doesn't hide this behind a more expensive subscription. The point of these tools is to facilitate communication to foster connection with your members.
Fully integrates with your Church Management Software
Don't choose a texting service that will be just another thing on your plate to manage. If you can connect it directly to your ChMS, all your communication can be done in the same place you do everything else, making it a truly complete church management system.
Need a better way to Txt and Email?
ChurchTrac is an all-in-one church software that has mass email and church texting built-in. See why over 10,000 churches made the switch.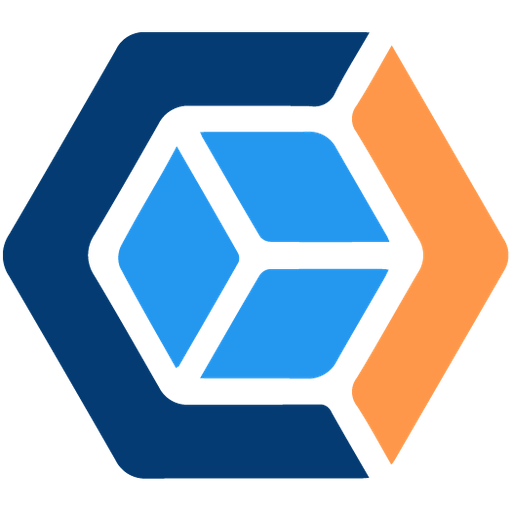 Sending a mass text message to your members is great, but most people can spot an impersonal message when they see one. Your mass text message service must give you the ability to inject each recipient's name into the text as it goes out. That way, your mass texts will still feel personalized.
Above all, the church texting platform you choose must be affordable. No monthly fees, setup fees, or other unnecessary charges. You should only pay for the messages you send and receive, and nothing more.
Bring Your Church Communication into 2023
An effective church communication strategy will keep members connected throughout the week and make your first-time guests feel more welcome. Above all, it will also help you spread the Gospel!
Whether two-way texting with members or sending event reminders by email, choose an online platform for your ministry that integrates with the church management software you already use, gives you automated church texting, and is an affordable solution.
Matt
Church Engagement