Having a church app can be an excellent way to give your members easy access to gospel-centered content and provide a convenient way for them to stay connected.
However, just having a custom church app isn't enough.
To maximize its potential, it's essential to promote it. Here are 8 effective ways you can promote your church app:
1. Utilize Social Media
Is your church on FIT? As in, do you have a Facebook, Instagram, or Twitter account for your organization?
If so, make it a habit to share about the app in posts on those platforms. Use social media to not just get the word out, but encourage greater interaction on the app.
Post regularly about the app
Include a link to download it
Encourage followers to share the posts to reach a wider audience
Your people already use social media. Periodically sharing posts about your church app on these platforms is an essential way to increase downloads and drive engagement.
2. Church Bulletins and Newsletters
Your ministry has weekly material you deliver to your church family. Whether that comes in the form of a printed bulletin or a weekly email in your members' inbox, these are opportunities to point everyone to the app.
Bulletin
Add a blurb about the app to the first page of the bulletin to increase the chance your members see it. Think of ways to promote the app other than a simple "Download the app!" message. Let readers knowwhy they should download it.
Pro tip:Do you have a QR code for your app? This is the best place to display it. If they take the bulletin home with them, this gives your members an easy way to get to the app when they're not in the building.
Newsletter
Do you have a newsletter or regular email you send to your members? Adding a link to the app in the email is a must.
Last year, Mailchimp found › that emails from the Religion sector had a 3.16% click-thru rate. That may seem low, but it was one of the highest click rates of any market! It was even higher than the Home & Garden sector 🤯
This means that adding a link to your church app's download page will successfully boost your church app download rate and drive engagement there.
3. Text and Email Your Members
If you're using one of the many affordable church communication platforms to send texts and emails to your members, consider using this to boost downloads of your app.
This is especially helpful when you are just launching the app to your church. I added the download link in both texts and emails to my church during the week after it was announced in service and saw several more downloads throughout the week!
Church-wide text
Texting is the #1 way to reach your people. Texts enjoy a 97% open rate › after just 15 minutes! There is no better way to get information to your people as quickly as texting can.
There are lots of opportunities to point people to your app using church mass texting:
Send a text with the download link to your everyone the same day it is launched
Send a reminder text with the link later during the same week
Text links to content on your app when appropriate to share information, get sign-ups, etc
Obviously, you don't want to overwhelm your members by texting them too often. But texting can be a helpful way to point people toward the app.
Church email list
Link to your church app in an email to your emailing list.
Outside of the weekly email newsletter, your ministries, teams, and classes have unique lines of communication open.
Having relevant content for each of these groups on the app and sending them emails with a link to that content will help guide them to where you want them to go in the app.
Pro tip: In all communication, make sure to include a download link and clear instructions on how to download and use the app.
4. Offer Incentives for Downloading the App
An incentive can be anything from a direct reward to exclusive content. No matter what you use to incentivize members to open the app, the goal should be to help your people see the value of what the app can give them.
I spoke with a pastor who added his sermon notes to his church app, with an offer for a gift card to the first person to fill out the notes. It was a creative way to increase how many people used the app and how many people paid attention to the sermon!
Of course, you don't have literally to dangle money in front of members to entice them. However, I encourage you to think outside of the box as you build incentives to motivate your people to download and use the app.
5. Utilize In-Person Events
Your in-person events are a great opportunity to promote your church app.
Before the Event
Adding announcements for upcoming events is a great start. To take it even further, make sign-ups exclusive to a form that is only on the app. Also, if members need information ahead of time, add all of it to the in-app announcement.
During the Event
Make announcements during the event about the app. Have volunteers and other church leaders ready to help anyone download and navigate the app. If this is a public event with a lot of non-members, this is a great way to gather their contact info to follow up with them later.
After the Event
Add photos of the event to the app. If there is any follow-up information that needs to be shared, add it to the app and link it in your communication with everyone afterward.
6. Train Your Leaders & Volunteers
This may be the most effective way to promote your church app.
At my church, the one thing that got the highest number of people to download our church app was to announce during service that I would be available in the welcome area to help anyone download it and create an account. I knew a few people would take me up on the offer, but I was surprised by how many!
If you're frustrated by the low adoption rate of this resource you spent time and money creating, you may find that more people are willing to use it. They just want a little guidance as they get started.
Train your church leaders and volunteers on how to download and use the app so they can help other members do the same. If you have small groups or Sunday school classes, train the teachers as well. Make sure your members are always within arms reach of someone that can walk them through the process.
7. Highlight the Benefits of the App
Make sure to highlight the benefits of the app and how it can help members stay connected to the church and its events. This could be anything from easy access to sermons and worship music to the ability to stay informed about church events and news.
Outside of social media, your church app is the most effective way to keep your members in touch with your ministry throughout the week.
Whenever sharing about the app (in social media posts, service announcements, emails, etc.) include information about what the app includes and why everyone should download it.
8. Use QR Codes
QR codes are a quick and easy way to direct members to the app. Put QR codes everywhere:
On signs in the welcome area
Announcement slides before and after service
On bulletins and flyers
On volunteer name tags or lanyards
Paint the building with your QR code!
Not sure how to get the QR code? You can use programs like Canva to generate a QR code › for any URL you need.
Note: Your ministry can use Canva Pro for FREE! Apply here ›
Need a Better Church App?
Church Connect is an easy-to-manage church app included with ChurchTrac for free.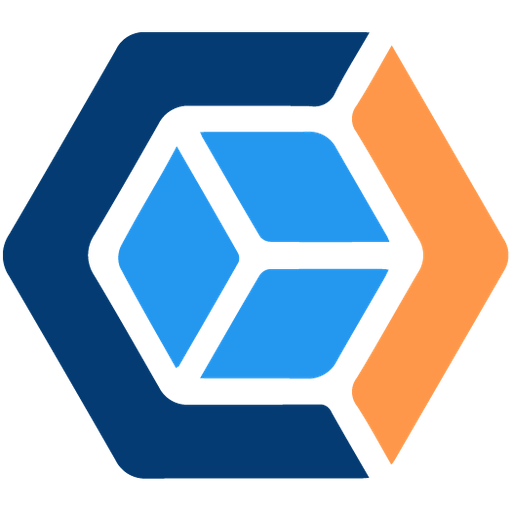 Why does a church need an app?
Another way to ask the question is "Are Church Apps Worth It?"
Of course, the needs of every ministry will be different. But there are several benefits of having a custom app:
The mobile app builder you choose should give your members an opportunity to create an account in the app so they can update their profile and access whatever member-specific content you have created for them.
Better Church Communication
Above all, a mobile church app is a powerful church communication tool.
Members can submit their prayer requests directly to the prayer ministry, access the online directory, find your ministry's social media accounts, learn about ministry opportunities, and much more. App users can enjoy this resource as a central hub of everything else they need.
Whatever mobile app builder you choose must integrate with your online giving platform. Giving your members an online giving feature in their pocket makes it easier for them to donate to your ministry. More so if recurring giving › is an option.
Donors that give via a recurring giving option give an average of 42% more per year › than donors who do not use an online giving platform to give. Online giving platforms help churches budget for the future and remain financially secure.
Having a church app with online giving included and recurring giving is a powerful feature that will help your church maintain donations no matter what the future holds.
Apps for churches create a unique opportunity to store most of the resources your church has to offer in an on-the-go package.
Add sermon series videos, reading plans, interactive sermon notes, and any blogs or books written by your church leaders.
This turns everything your church creates into on-demand content your members can consume through their mobile devices.
Digital tools offer the chance to replace physical content your church has been paying for.
Your bulletins can be uploaded to the app rather than printed and handed out. Event flyers can become a link to an in-app announcement.
Pro tip:When choosing a church app company, find one that doesn't tack on hidden charges, like a setup fee, or limits on how much content you can add.
Put your church in your people's pockets!
With a little intentionality, your church app can be more than just a digital billboard for your church. Content that disciples your members and engages them throughout the week makes an app another opportunity for discipleship and spiritual growth.
How do I set up a church app?
There are several church app providers you can choose from. They range from drag-and-drop app builders to self-service custom church apps for more tech-savvy churches. They also range widely in cost.
The best approach is to choose the option offered by the church management software you already use. This saves you time because you won't have to constantly cross-reference each app to make sure member information is up to date.
If you don't have church management software or the one you use does not offer an app package, it's recommended to choose
A Powerful Tool for Ministry
Give your church app the boost it needs to reach awesome levels of engagement with your church community! Social media, mass text and email, and training leaders are the best way to get the app onto more smartphones so that your people can stay plugged in every day of the week!
Matt
Church Engagement