A prayer wall/board is a tangible way to make prayer central in your life. It also offers a direct testimony of the power of prayer by acting as an archive of all the answered prayers in your home or at your church!
Here are some examples of prayer walls that you'll love!
Church Prayer Wall Examples
Chalk Wall for Prayer
You can buy cans of chalkboard paint and turn a wall, or section of a wall, into a giant chalkboard for your members to write their prayer requests. A church I attended had so many people use their chalk wall they had to paint a second wall section just to give people more room to write!
Choose a wall space in a well-lit area with lots of foot traffic to make sure it gets a lot of use.
Chalkboard for Prayer
Don't want to dedicate an entire wall at your church to this? No problem!
A chalkboard can be purchased or built very cheaply and won't take up the entire wall space.
Also, a rolling chalkboard works just as well and can be moved out of the way when you need the space for other activities.
Wooden Panels Idea
If one of your members is good with woodworking, ask them to put together a wall or panel you can attach hooks, nails, pins, or pegs to. This adds a nice decorative touch and could make the area even more attractive.
This can act as a bulletin board for all the prayer needs of your church.
Pro-Tip: Allow anonymous prayers. Some within your church family have very sensitive needs or do not want to disclose certain information publically. These types of special prayers should remain anonymous.
Looking for more payer wall ideas?
Check out our Church Hospitality Pinterest board for more prayer wall ideas, as well as inspiration for every aspect of the welcome area of your church!
Ideas For Prayer Boards At Home
Chalk Prayer Wall
Go BIG by painting an entire wall in your home! It can be a hallway, in the kitchen, or in the living room.
Buy packs of multi-colored chalk and let your kids get creative with how they record their prayers. This approach gives you and your family more "real estate" to document their hopes and needs, which allows you to see how the Holy Spirit has moved in your lives over a longer period of time.
Here are some easy instructions for how to make a chalk wall in your home.
Chalkboard For Prayers
We have a 3'x4' chalkboard hanging in our kitchen with a weekly Bible verse and what we're praying for together as a family. We recite the verse and pray every evening over dinner.
I made the chalkboard myself with some scrap wood, chalk paint, and a sheet of sanded plywood. But you can buy a pre-made chalkboard that fits your wall space and budget.
I used these instructions for my build. But there are many affordable pre-built options you can buy at a store or online.
Dry Erase Prayer Board
A small dry-erase prayer board on your refrigerator is the perfect place to write prayer requests. You can hang pictures of the people you're praying for on the fridge, too.
Corkboard With Prayer Notes
Pin your prayers to a corkboard. Like the dry-erase board option, a cork prayer board gives you the ability to add pictures or other items related to your prayers. This adds a nice decorative touch to your prayer time.
A corkboard is cheap to buy and easy to decorate. A sheet of background paper or fabric is all it takes to add a little flair to the space.
How do I start a prayer wall in my home?
Put it somewhere your family spends a lot of time
Stay excited! The kids will feed off your excitement
Let your kids put requests on the prayer board themselves
Celebrate the answered prayers
Church Prayer App
Take your prayer wall on the go by creating a digital prayer wall in the Church Connect app included free in your ChurchTrac account.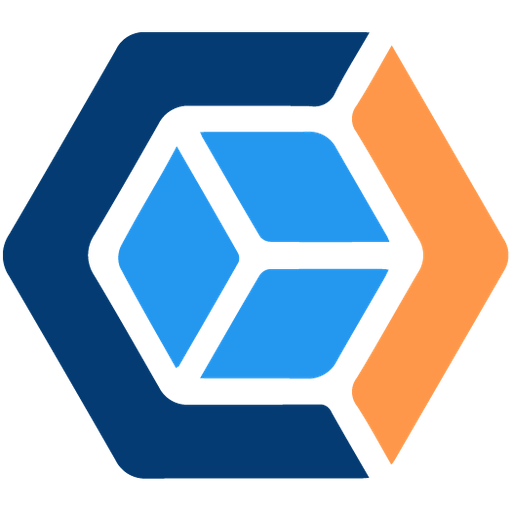 How to Make Your Prayer Wall A Success
Frequently share and pray over the requests: This keeps the prayer wall in everyone's attention. It also lets everyone know that their needs are being noticed and prayed over.
Add your own requests: Leading by example is crucial. If you do not use the wall, no one else will.
Celebrate the answered prayers: Announcing what Jesus has done for others in their everyday lives through the prayer ministry will encourage more people to use your prayer wall.
Like anything, you have to make this a core focus of your life for others to do the same. If you set up a prayer wall or board and never mention it again, it will be neglected by everyone else, too.
Other Tips
Lead by example - Make sure all of your church leaders add prayers to motivate members to use it
Celebrate answered prayers during sermons!
Place it in an area with lots of foot traffic or where people often congregate. If it is far from where people spend most of their time in the building, it won't get seen or used much.
Keep it in a well-lit area, so it is easy to read or write on it
Regularly encourage people during sermons to use it
Unleash Your Prayer Warriors!
A prayer wall is an effective way to transform your prayer life and help others through continued prayer.
Whether hanging a corkboard in your hallway or painting a wall next to the sanctuary doorway, this one addition can transform your life and ministry!
Matt
Church Engagement