The fact that you're reading this means you either don't have church database software, or you're struggling to see the benefit of keeping the one you have.
Having served on staff at church sizes ranging from 50 people to 2,500 members, I've personally seen this play out on both sides of the spectrum. I'll cover the benefits of having a database, explain why anything is better than excel, and show you why your church needs software that does even more.
1. Church Database Software Is User-Friendly
A database simplifies church administration by providing a centralized and accessible place for storing and managing important data. But I know what you're thinking...
"I'll just use a basic spreadsheet to store my church data. It's easy!"
You can do that. However, you'll find this approach to be extremely cumbersome when it comes to knowing more about your people beyond basic contact info. In their efforts to make a complete DIY database using free online templates › I'll see Church Admins create and link spreadsheets with all their contact details for each individual.
In theory, this is amazing. In practice... it's the opposite!
Not all of your staff and leadership are extremely well-versed in understanding excel formulas macros that link sheets together. They get confused about which of the custom fields they should use and what specific membership details mean for each cell.
In the best-case scenario, none of your leadership will use it. Worst case... they try to use it and accidentally delete data or mess up all the equations and macros you created. For this reason alone, anything is better than excel.
2. Improved Church Communication
When you have a single database for your church that's user-friendly and accessible, it means your church leaders will actually use it!
What does this look like in practice?
Knowing the last time a widow was reached out to by a decon.
Having the updated contact information of a guest available to your visitation team.
Having notes on a church member's discipleship progress available to an elder performing follow-ups.
Your children's ministry pastor knows the last time a background check was performed without having to hunt around for the documentation.
By giving leadership access to a church database, you elevate your communication with staff, leaders, and your church.
3. More Efficient Church Admin
Your leadership having instant access to the information they need equates to more ministry taking place.
Increased efficiency isn't about being efficient for the sake of it. Rather, efficiency in ministry leads to something greater. In the words of Andy Stanley:
"Jesus is the hope of the world and the local church is the vehicle of expressing that hope to the world."
No having to wait for a pastor to text you back with the contact info of a new guest. Need the number of that electrician to fix the circuit breaker, but your church admin is off that day for a doctor's appointment? No problem! Just log in to the database and get their contact info.
So if we are the vehicle of expressing hope, and we get more efficient in running, it means more hope! Instead of MPG we're talking HPG!
Bad joke... but you get it.
4. Enhanced Church Data Security
Joking aside, churches have historically been an easy target for cybercriminals. Part of the reason for this is that churches tend to have limited resources, making them more vulnerable to attacks. According to a survey from the Institute for Critical Infrastructure Technology, nearly half of the respondents from non-profit and non-government organizations fell victim to a form of cyber attack.
Churches often possess contact details on their congregation that could result in catastrophe if it gets in the wrong hands. Much of the information that a cybercriminal needs to steal someone's identity can be found in the church directory. This is the same directory that I see leaders create on an unsecured Google Sheet and then mass email to the entire church. Or worse... they link it directly to their website.
A secure software database not only protects your church community from the above cyber threats but also enables you to limit the information available to your staff and leadership. This is especially helpful in limiting what information you want privy to each person who you give access to the database. You can often custom-tailor the visibility of church financials, counseling notes, giving records, and more. Spreadsheets can't do this.
Those are the 4 big benefits of having church database software. But after telling you all the benefits of it, I'm also going to tell you that you don't need it.
You actually need more...
What Can Church Management Software Do?
Church Management Software does more than just membership management. It gives you a suite of tools that enable you to act on that information. A church management tool combines the features of a church membership database but adds the ability to do things like:
Creating custom reports that go beyond an instant church directory
Customizable forms for online connection cards and prayer requests
Attendance tracking, volunteer scheduling, accounting features, and more...
Using Multiple Church Apps?
Church leaders that are using multiple individual products to do these things greatly benefit from using an all-in-one church management software. Not only does this simplify your workflow, but it will save you money. Even an affordable church directory program like Instant Church Directory can get expensive when you're having to pay for it along with multiple other church apps.
Can't Afford Church Software?
Just for you, we made a free version of our church software to store your people's data and create an instant church directory.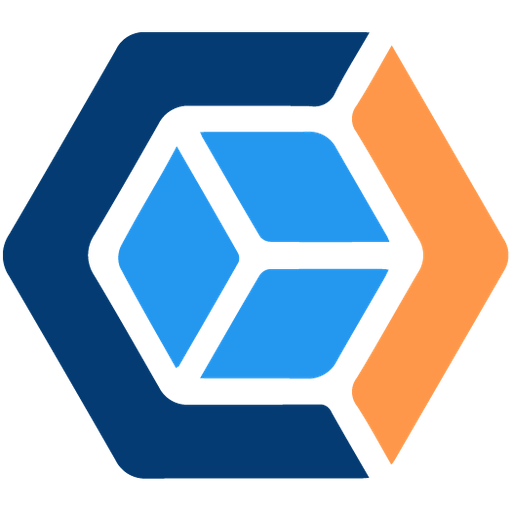 TLDR: Go Beyond A Church Membership Database
Church Membership Databases are important and you need them. They're simple to use, improve church communication, increase efficiency, and are much more secure than passing around excel sheets. But at the end of the day, a cloud-based church management solution is infinitely better because it has all those features... and so much more.
Wes
Church Engagement