Are you tired of sending mass texts to your church members and getting more crickets than replies? Do you feel like you're sending messages into a black hole, never to be seen or heard from again?
Your text messaging problems are like trying to find a needle in a haystack, but Opt-In is the giant magnet to solve your problem. Let's explore the benefits of text messaging for churches, why your people need to opt-in to receive them, and how to get them on board!
Church Texting Statistics You Already Know (probably)
You don't need me to convince you on mass text messaging. But just in case, here are 3 stats:
Over 99% of texts are open and read. (nickblevins.com)
Despite being a useful method of communication, only 21% of marketing messages sent via email are read by the recipient. (eztexting.com)
Studies show that compared to email marketing, text message marketing has a click-through rate of 10-15% higher. (nickblevins.com)
Why does your church need to opt-in to SMS messaging?
There is a whole slew of reasons why your people need to opt-into your marketing messages before you text all their mobile phones... but here are the top 4.
1. Cold sending to mobile phones is illegal ⚠️
You probably won't score a night in the slammer for texting everyone about your church services. But... the practice of continually sending mass text messages to recipients who have not opted in is illegal. Churches must follow the same opt-in guidelines that any business follows.
"But I'm doing the work of the Lord! I just want to keep people in the loop and give them inspiring verses throughout the week. What's the worse that could happen?".
Let me crack my knuckles and give you 3 more reasons...
2. Your SMS campaign will have undelivered messages 🫣
That's right, many of the recipients in your message list will never see your sms. Carriers treat marketing text messages as SPAM if the recipient has never opted in. Your message campaign can result in a large percentage of messages becoming "undelivered". Undelivered messages are the WORST!
3. You'll Waste Your Church's Money 🔥
Unlike personal cell phone plans that typically offer unlimited texting, there is not a single church texting service that offers unlimited texting. Pricing is usually based on a block of a number of messages per month or an amount per text message. So if you're paying $40 a month to send 1,000 individual texts of which 50% were undelivered messages, you're wasting $20 a month! Nobody likes lighting money on fire.
4. Your Messaging Service May Drop You 😱
If those recipients receive your message by the grace of the Lord, your church will be on the radar of those carriers. Your message frequency does affect this by the way. But if you keep sending SMS messages to recipients who don't opt in, recipients will complain or mark that text as junk. Their carrier will report it, and your mass texting service will eventually terminate your account. All it takes is a few of your recipiants to report it like this 👇
Best case scenario: You waste money. Worst case scenario: You pay hefty fines or get dropped by your provider. And If you're extra special, the TCPA or FCC may pay you a visit.
The Opt-In Process
To avoid all of the above pitfalls, church leaders have the best results by encouraging their people to message the church first. Following that first message, the common practice of providers is to have automated messages asking the recipient to reply "yes" to opt in. This is a good practice. Our Church Software does this too.
Why Should They Text First?
The problem with messaging your people first is that some of those messages may be undelivered. Carriers have been cracking down extra hard on SMS SPAM and Marketing... so having your people initiate text conversation is basically the most "failproof" way of avoiding undelivered texts.
Another practice you'll want to implement is to have some sort of online messaging opt-in form on your church website. In fact, many platforms now require this in order for you to use their service. This form doesn't necessarily accept message deliverability, but it is a requirement.
Getting People to Opt-In to SMS Messages
Getting your congregation to opt-in is not a science... nor is it an art. It's really just a matter of asking them to and showing them how. Here are some great ways I've seen church leaders encourage their people to opt-in during church services:
Explain that text communication is only available to members who have opted in.
Use video testimonials from members who are benefiting from your messages.
Create a sense of membership perks for members who opt in. For example, these members get to know about upcoming events before anyone else.
Gain trust by letting people know that you won't blow up their phones with your SMS marketing campaigns. Emphasize its use for quick communication and things like prayer requests.
Your Church Wants Mass Text Messaging
When it comes to your church communication strategy, texting is the most effective by a long shot in the US. Nearly everyone at your church has a mobile device capable of receiving SMS. According to a survey by Fellowship Technologies, 85% of churchgoers said they would be willing to receive text messages from their church.
But this is the real kicker... a survey conducted by Worship Times found that 70% of respondents said they would be more likely to attend an event at their church if they received a reminder via text message.
You could send out a single text message to your people from your personal phone. But for reminders about events and other opportunities to connect with people at scale, a bulk SMS is always the way to go. Many people never answer phone calls these days anyways.
The Best Messaging Service?
Not sure what to look for in a mass sms service. I recommend reading our other article "The Best Church Texting Service".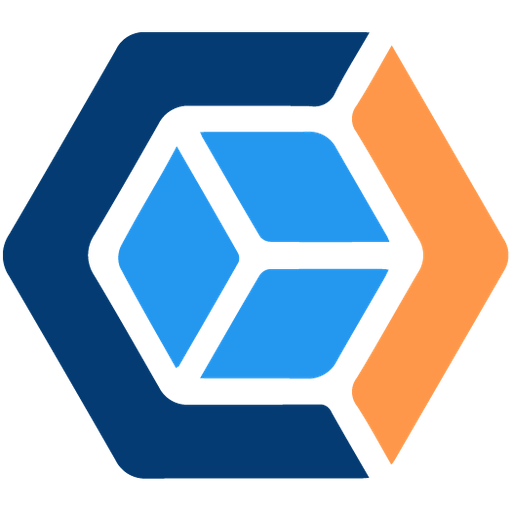 To sum it all up...
Mass texting is the most powerful form of communication in North America for reaching your church people at scale. But for it to work, you need individuals to opt-in. This will help you avoid breaking the law, having undelivered text messages, and ultimately wasting money. Churches with the most success encourage their people to message them first.
Happy texting!
Wes
Church Engagement