You don't need me to tell you how powerful and necessary texting is for the modern church. This is why you're wanting to step up your game and find the best texting software to reach your congregation.
This guide will show you how messaging services work, what features you need for your church communication, and how much it costs to use them.
***As a bonus, I'll share with you how I've helped hundreds of church leaders qualify for a special program that lets them text for free.
How Do Mass Texting Services Work?
Here's the deal: Mobile phones are limited to sending SMS messages to either one individual or in a group text.
Group texts are great for when church leaders want to have an open conversation with other leaders or a group of congregants. But if you want to send the same text to let's say 60 people individually... that's going to take a minute. In fact, that will take you at least 10 minutes. That's assuming you text as fast as a 15-year-old girl! But we both know you don't text that fast...
I see many ministry leaders take this approach initially, only to realize that sending mass text messages from a cell phone is cumbersome and time-consuming when people start replying. Even pastors of new church plants can get overwhelmed by this when they incorporate a texting strategy.
But with Mass Texting...
Mass texting services enable you to choose a phone number, add your list of people, craft a message, and send it to as my people as you'd like from that number. One message... but multiple people receiving that same message. If you're used to creating personalized email templates with tools like MailChimp or Constant Contact... this is basically the same thing but with texting.
Features You Need In a Church Texting Solution
As a church, you need specific features that are not found in every mass text message service. Here are the top 5 features you should be looking for...
2-Way Messaging: The last thing you want to do is send out a bulk text message to your people and NOT give them a way to reply. Those two-way conversations are so important for things like guest follow-up, prayer requests, questions about events, and more. Look for a platform that offers two-way communications that also makes it easy to manage all those replies.


Message Keywords: Speaking of replies... Imagine telling your first-time guests to text "new" to your number and they automatically receive a welcome text with a link to information about your church? I see ministries create several keywords for automatic replies. Text "Serve" and get texted a form to get plugged in. Text "Group" to find a discipleship group to join. Message keywords are necessary for churches trying to communicate at scale.


Message Personalization: You're probably already familiar with this if you've used any sort of email marketing program. Having SMS text messages include the person's name is just a great personal touch for each message that goes out to your people. Personalized messaging really shines when you send out automated messages for special occasions like wedding anniversaries.


Automated Messages: Part of having a killer communication strategy is using technology to automate repetitive tasks. How does this look for messaging for churches? It means using an SMS platform to do things like send reminder texts about events, automated messages to your church staff about tasks, or even having the system send daily devotionals to your people automatically. By spending less time on mundane or repetitive texts you send to your church congregation, you can focus more of your time and energy on being intentional with your one-on-one conversations.
Speaking of church automation...
With ChurchTrac, you can create automated guest follow-up texts, volunteer reminders, event announcements, and more!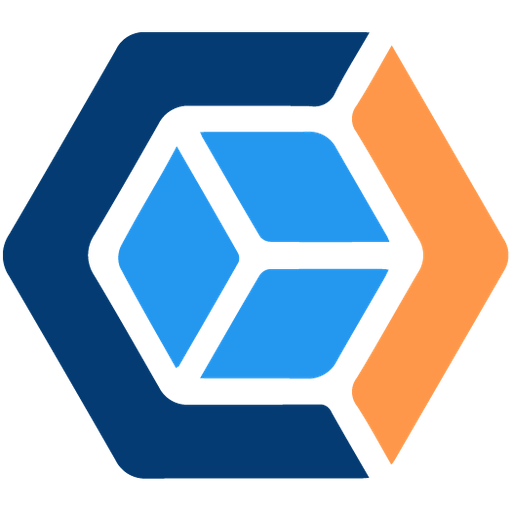 Message Scheduling: This is one of those texting features that enables you to better plan and maximize your day. Want to send a text to your entire congregation on Tuesday at 9am but you'll be on a plane? Just schedule it! This is also extremely handy for leaders that are early birds or night owls. Sending out SMS marketing campaigns at 6:15 am or midnight is a surefire way to get your congregation to immediately unsubscribe!
An honorable mention would be a way to segment or create tags for your subscription lists. Targeting your text messages is so important these days.
The Cost of Texting Platforms
Though your personal cell phone may have an unlimited texting plan, that is NOT the case with mass SMS.
Almost every church texting platform has a pricing structure based on "blocks" of text messages. With their monthly plans, the bigger the block you buy the more of a discount you get. For example, with one platform you may pay $56 a month and get 1500 text messages. With another, you pay $29 a month and get 1,250 messages. Some platforms offer special custom pricing, but I typically see that reserved for the largest churches with a monthly volume of over 10,000 SMS messages. On average, expect to pay around 3 cents per SMS recipient.
If you plan on sending 2 text messages a week to 100 recipients, that's roughly 800 messages per month. Sending 2 messages every week to 250 recipients, that's 2,000 messages/month.
Before committing to a church texting service...
It's best to know how many texts per month you plan on sending now and in the future. I've worked with pastors who picked a platform because they "liked the way it looked", but quickly found it unaffordable for their needs as the church grew and sent more messages.
There is another mass texting option for churches that often gets overlooked: Using your existing Church Management Software.
Messaging With Your Existing Church Software
If you are already using church management software, see if it offers texting built-in or if it integrates with a mass SMS provider.
This solution is ideal because it connects everything to your existing church database. You're not having to log into yet another app to communicate with your people. Let's be honest, you probably already feel spread thin between all the different applications that you use to run your church and communicate with your people already!
Another added benefit of having your message communication in your existing software is the savings, as most of these companies charge nothing to use these integrations. Companies like Rock RMS, Planning Center, Church Community Builder, and our company ChurchTrac do this. Long term, this is the best approach for your church communications strategy.
Free Mass Messaging?
One of the many benefits of using ChurchTrac is the powerful integration that we offer for mass SMS. We have partnered with Twilio, one of the world's largest SMS providers. With this integration, you can purchase your own church phone number and text for as little as $.0075 per text message recipient. That's less than 1 cent! Now let's talk about how you can get free texting credit like this 👇
If you're a non-profit, you may even qualify for their special program offering $500 in free text messaging credits. Though it's not technically free, those credits can last over a year (or more). You can read our Twilio Messaging Article to learn more about it.
Go Forth And Textiply 💬
Now you know the ins and outs of mass texting for churches, what to look for in a messaging platform, and how much it costs to send those texts. And if you're already using church software, the answer to what texting service you should use may already be sitting in front of you! And if you're using ChurchTrac, you can enjoy texting your church for free. Nice!
Wes
Church Engagement