It can be difficult for church staff and volunteers to keep track of members' contact information, engagement, and contributions.
This is where church directory software can truly be revolutionary for your ministry.
In this guide, we will explore the benefits of using church directory software, key features to look for when choosing the right program, and best practices for implementing and getting the most out of it. Whether you're a small or large church, this guide will help you navigate the world of church directory software and make an informed decision about the best software for your ministry.
What is a church directory?
The rise of digital communication has changed the way many churches communicate with their members, but directories still remain the best way to maintain a church's records. Directories can be physical, with names and contact information of members compiled in a book, or they can be digital, accessible through a church's website or a member portal.
Does Your Church Need An Online Directory?
Absolutely.
Directories are not just some administrative obligation. They are pivotal for keeping track of members' needs and reaching out to them when necessary. They can also serve as a beneficial historical record for future generations. A directory is the best way to store all the information you need so you can minister to your flock more intentionally.
Online directories also have the added benefit of being accessible by anyone, anywhere. If your directory is uploaded to the cloud, you can access it from any internet-connected device. And records can't be lost or destroyed, meaning it's better protected from disaster.
However, not all churches have an online directory. Some rely on email lists or social media pages. But this is not an effective approach, as it forces ministers to juggle multiple programs to do what a good church management software can do.
Benefits of Using Church Directory Software
Improved communication and engagement with your members is the primary benefit of a church directory program. Having your member's information in an up-to-date directory helps you personalize your ministry work to each individual.
But the best online church directories are included in a package with many other features, like donation recording, church accounting, attendance tracking, and volunteer scheduling. That way, you're shepherding your flock in the same place you manage the rest of your ministry.
Make Ministry Easier
Managing your entire ministry in one program saves you time and money by eliminating having to juggle several programs to do everything you need. It simplifies and streamlines your work, allowing you to focus more time and energy on what you were called to do.
Make your ministry work easier with an affordable, all-in-one church directory software!
Directory Features Your Church Needs
If a church directory software doesn't include the following features, it won't be worth your time or money:
Member profiles: Church directory software should provide an easy way to create and manage new member profiles, including storing email addresses, phone numbers, birthdays and anniversaries. But it should also allow members to access that profile to make sure their info is up-to-date.

Communication tools: 292 million Americans use text messaging regularly to communicate, which is 80% of the population. Your church directory software must include the option to send texts and emails to your congregation.

Event management: Tracking attendance, managing event registrations, and sending scheduling reminders is a must for a church directory program. Why juggle three or four different programs to do this when you can do it all in one place?

Financial stewardship: You'll be surprised by how many church management software programs do not have church accounting as a feature. Bless your church treasurer by choosing a program that includes donation tracking, sending contribution statements, and balancing the church budget.

Security: Church directory software should be secure and protect the privacy of your members' sensitive information. This should include features like password protection and data backup.

Church Website and App: In an increasingly distracted age, the church needs to explore every chance to share the Gospel. A church app is a great way to stay connected with your members during the week. What could be easier than managing the app right from the same program you manage everything else?

Volunteer scheduling: Your church directory software needs to focus on the same thing you do - Sunday morning! The best church directory software will give you tools to plan worship and coordinate with your volunteers.

Church Automation: If your church member directory software includes an Automation feature, you can streamline your new guest follow-up and other processes. This saves you time and ensures that there is uniformity in the work your ministry is doing

Online Giving: The best way to secure the future of your church is to offer online giving that includes a recurring donations feature. This can increase overall giving at your church and help you budget for the future. Choose a church management software that includes this component so that online donations are automatically recorded on members' contribution statements.
By choosing church directory software that has these key features, you can ensure that you have the tools you need to manage your membership and communication effectively, while also protecting the privacy and security of your members' information.
A Free Church Directory?
ChurchTrac is a free church directory software made for churches of ALL sizes.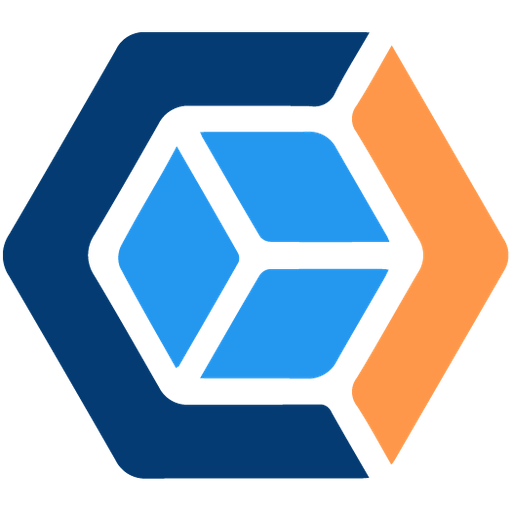 Choosing the Right Church Directory Software
There are over 200 church management software companies out there. Choosing the right one for your church can feel overwhelming. How do you know which is the best?
Below are key factors you need to consider when choosing a church directory software:
User-friendly
Church directory software should be easy to use and navigate, even for users who are not tech-savvy. Look for software that has a user-friendly interface and provides clear instructions and support.
ChurchTrac has been rated by Capterra as the most user-friendly church management software for over 5 years in a row!
Affordable
Church directory software should be a blessing, not a burden. Look for software that fits within your church's budget, but still offers a robust suite of features.
Secure
Your priority will be to protect your members' information. Look for a program that has strong security features, like password protection and data backup.
Scalable
Church directory software should be scalable and able to grow with your church's needs. Choose a software that can accommodate your church size through every season.
Support
Church directory software should provide good customer support, including tutorial videos, a user community, and fast customer service. And all of this should be FREE to use. Do not use any software that makes you pay more to get support.
By considering these factors and evaluating different church directory software options, you can make an informed decision about the software that best meets your church's needs and helps you manage your membership and communication more effectively.
Implementing Church Directory Software
If your church has been relying solely on printed directories until today, welcome to the 21st century!
There are a few things you need to do from the start to implement your church directory software and put your church on the road to success.
Import Your Old Directory
If you have a printed directory, you probably also have it in the form of a spreadsheet. Your first step with your online directory should be to import all member information you have. Some online church directory software companies will do the import for you during your free trial, so take advantage of that.
Add Other Leaders
If you're in the market for church directory software, choose one that doesn't charge extra to add more users. You need your entire leadership team on the platform so that everyone can collaborate and benefit from the tools in the account.
Training Workshops
Also, if the church management software company offers a training livestream, definitely join in. These are great opportunities to see the software in action, ask all your questions, and get helpful tips.
Click here to download a roadmap we created for getting started with your ChurchTrac account. It's free and will help you with almost any church directory program, not just ours!
Beyond A Directory Program
Church directory software can be a valuable tool for any church looking to improve their management of membership and communication. A centralized platform for member profiles, communication tools, event management, and financial reporting can help churches streamline their ministry in ways never thought possible before.
We encourage all churches to consider using church directory software to improve their ministry and administration. By trusting the right software, churches can reap awesome administrative benefits and better serve their community.
Matt
Church Engagement