Mobile traffic is the #1 source of web traffic in 2023. More people access websites with their smartphones than any other device by far.
In fact, over half of all web traffic worldwide is mobile. If you want your church website to be an effective tool for evangelism and outreach, it has to be designed for today's mobile users. This means the best church website design is mobile first.
Let's talk about how church web design has changed, why mobile-first is a must, and share some examples of mobile church websites you can use to take your church website to more people!
Church Website Design Has Changed
Mobile traffic represented half of all online traffic for the first time in 2017. Today, nearly 60% of all web traffic worldwide comes from mobile devices. As smartphones and Wi-Fi networks become more powerful, more people are accessing information while on the go.
Also, the way people search for a new church has changed. Many people begin by Googling something like "churches near me," and then checking out the churches that appear on Google Maps within easy driving distance. Many will check out the church website in the process.
Your church's website design must be geared toward this new reality by offering visitors an intuitive and enjoyable mobile experience.
What is Mobile-First Design?
Mobile-first is a design approach that prioritizes the mobile device above everything else in the design process. Making a mobile-first website means designing the site to look and function great on a smartphone or tablet, not just on a desktop.
Mobile-first design focuses on simplicity, meaningful content, and easy navigation.
Mobile-First Will Reach More People
Every church website must have the same goal: To help your church reach more people.
A mobile-first approach will increase your church's reach, improve website accessibility, and make it easier for members to share online about what the church is up to.
However, the best reason to take a mobile-first approach to your ministry website is that it encourages minimal focus. In other words, mobile-friendly design requires that you strip most of your website down to the bare minimum, removing unnecessary content that only adds noise and clutter. A mobile-first design will force you to determine what is necessary to include on your website and how to make it easy for visitors to find it.
A real-world example is Instagram. When the social media platform began, it was only available as an app, not a website. By focusing on the mobile experience, they were able to quickly reach a wide audience interested in documenting and sharing their experiences with their phone. Their emphasis on visuals and simple navigation is what made them popular.
Bonus: Mobile-friendly design can also improve your SEO, or how your church website ranks in a Google search. That means that when people search for a new church, your site will be more likely to appear first in the results. Read the What makes a church website mobile-friendly section below to learn more.
Mobile-first will help your church reach more people.
Not Every Template Is Mobile Friendly
This is where it gets tricky. There are a lot of church website templates out there from church website builders that specifically target churches. Many of them tout their templates as being "mobile friendly". They may even have screenshots of the site showing so.
Do not trust screenshots!
What makes a church website mobile-friendly?
Before choosing a template and doing the work of overhauling your church website, try the live demo and see if it does all these things well...
Responsive Design - A responsive design means your site will look and function great, no matter the size of the screen the visitor is using. Test the template out on your smartphone to make sure it works well and is easy to navigate or read.
Quick Load Time - The probability of a user leaving a website (bounce rate) increases by 90% if a site takes 5 or more seconds to load. Ideally, every page on your website needs to take less than 3 seconds to load.
Easy Navigation - On mobile devices, easy navigation means getting visitors where you want them to go with little friction. Intuitive menus and layout to facilitate easy use on mobile.
Usable Forms - Sign-ups, donations, and contact forms must be easy to complete on mobile.
Mobile-Optimized Media - Images and videos that load quickly and look good on small screens.
As I said earlier, this helps with Church SEO by improving the chances your site appears first in search engine results.
Designing your church website to be mobile-first improves user experience and increases the chance new people will find your church online.
The Best Mobile Church Website
Church Connect makes it easy to build the best church app and mobile church website possible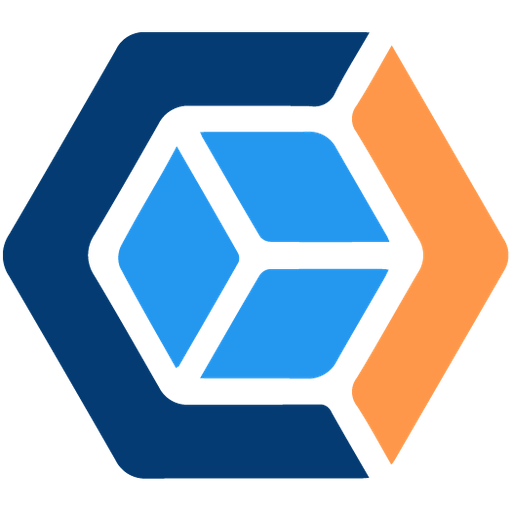 Mobile Church Website Examples
Looking for some examples of great mobile church websites?
These are some of the best church websites in 2023 for mobile devices. Grab your phone and check them out!
The best part about this website is that it covers all 5 things that make a church website mobile-friendly.
It's responsive to any screen size
The whole site loads in seconds
Navigation is incredibly easy. Every page of the site is accessible from the landing page
Their forms are simple and intuitive
Their professional images load almost instantly
This church makes it easy for guests to find exactly what the church wants them to find. They have only a few calls to action, while also including a contact form at the bottom of the home page. It's clearly well-designed for newcomers.
This is the perfect example of covering the site with the church's branding, even using their brand colors to create different "sections" of their landing page so that it's easy for visitors to differentiate one call to action from another.
The Best Church Websites in 2023 are Mobile
Visit your church website with your smartphone. Is it easy to navigate? Does it look great? Would a potential guest be drawn to what they see?
It's essential for every church to have a mobile-friendly website in 2023. A mobile-first website is an effective way to introduce your church to first-time visitors and encourage them to come this Sunday.
With a responsive design, easy navigation, quick load times, and mobile-optimized media, you can enhance your church website and turn it into an effective outreach tool.
Matt
Church Engagement