Question: Would you say that your church's website has been worth the time and money your church has put into it? Has it been a useful resource to your members or helped people looking for a church in your community?
Many church leaders I talk to say their website is expensive, frustrating, and outdated. But what if your church website could be a natural extension of your ministry, helping people find your church and grow in their faith?
This is your beginner's guide to church SEO. In this post, I'll take you on a deep dive into the world of SEO, specifically church website SEO, and how you can use this to help more people find your church and hear the Gospel!
But first, let's get into the basics of Church SEO...
Understanding the Basics of Church SEO
Before we can jump into the technicalities, we have to ask an important question:
Why does church website SEO matter?
SEO for your church website increases the likelihood that someone finds your church if they look up churches in their area online. Adding good church SEO keywords will help your church website rank higher in Google search results, meaning a person will be more likely to click on the link to your website.
Church SEO is crucial. Most people turn to the internet first to begin their search for a church. If you master local church SEO, you can help people in your community discover your church and bring them to your door. It may be the most effective form of digital outreach at your disposal.
What is SEO?
SEO stands for "Search Engine Optimization", which refers to making your website stand out from all the other websites so that it shows up at the top of the first page of a Google search.
For most websites that are trying to rank #1, SEO includes:
Your church website can benefit from those things as well. However, if these terms are foreign to you and you're not sure you have the time to learn and master something that feels this overwhelming, you're in luck - you don't have to focus on those things!
The thing that will take your church's SEO further and give you the best SEO bang for your buck is simple - local church SEO
What is local church SEO?
SEO gets your website to show up first in a search engine like Google. However, your church's website doesn't need to show up first in a search by someone on the other side of the country (or the world, for that matter). You just need to show up first in local search results. In other words, you're only targeting people searching in your geographic location.
Engaging in church website SEO means optimizing your church's website to show up first when anyone in your area searches online for a church or types a question into the search engine that is relevant to what your church does. When people search "churches near me" in Google, the search engine algorithm knows better than to suggest church websites for churches in another state. Google will provide a Google map with local churches. Getting your church to show up on that map is what really matters most!
1. Keyword Research for Church Websites
Keyword research for your church website will be really easy, at least at first.
To begin, just do what I mentioned in section 3 of this blog post ("Optimize for Local Search"). Start by adding terms like "church in (town)", "church in (neighborhood)", etc. This alone will take your website far.
But once that is complete and you are ready to broaden the scope of your church website optimization, there are some tools below you can use.
Two Tools for Church Website Keyword Research
I use two FREE keyword research tools when writing articles and improving the church site:
Google Trends helps me see when and how popular a search term is
Google Keyword Planner helps me see how many monthly searches a term gets and how much competition there is for that term
Both of these will help you understand what topics and terms you can address through your website that will strengthen your church website in Google's eyes.
No matter how deep you go with building search term use across your website, keep this in mind: Your efforts should remain in line with your church's goals and messaging. And it also needs to be geared toward what site visitors are looking for.
2. Optimize On-Page Elements
On-page SEO is where the majority of your time will be spent.
This is where you add relevant search terms to the text on your website. Add them in page titles, meta descriptions, headers, and anywhere else it makes sense. Add them to blog posts, sermon video titles and descriptions, and any other text on your church website. Every bit of text on your church website is SEO real estate!
But go further! Embedding your Google map location, Youtube videos from your church's Youtube account, podcast episodes, and a variety of other content around the web will make a big difference as you try to rank on the first page. Also, if you add an image, add a search term into the image title and alt text. Image alt text is a way to hide search terms around your site that only Google can see.
3. Local SEO Tips for Churches
If you're just dipping your toes into this, church SEO will feel overwhelming. But here's the secret: SEO for church websites doesn't have to be complicated, because your church website isn't competing with every website in the world. You have to outrank the sites of the churches in your area.
Keep this in mind: Local SEO for churches is where you will see the greatest return for your efforts.
Local Keywords
The best SEO keywords for church websites will be whatever people in your area are searching for.
To get started, use keywords like "church in (town/city)", "church in (neighborhood/community)", and "church on (street name)" all over your website. That way, when people type those terms into a search bar, your site appears first. For example, my church's website has "church in Oakleaf", "church in Jacksonville", and "church on Argyle Forest Blvd" added in a few spots. It's helped us appear in the top three results when anyone searches those terms in Google.
Just remember, if your church is in Dallas, TX, your website doesn't need to show up at all for people who are looking for a church in Boston, MA. Your only concern should be to reach more people in your area.
Google My Business
This is your church's local SEO secret weapon.
When people search for churches online, more and more are turning to Google Maps. If you want your local community to easily find information about your church when they search, the best thing you can do is to make sure your church appears on Google Maps.
Set up a Google My Business account. This puts your church on Google Maps and allows you more control over how you appear in online searches, especially in a Google Map search. Every church needs a GMB account.
To learn how to set up a GMB account and why it's so important for churches, read our How To Put Your Church On Google Maps article.
The above three things will give you the greatest return for your time and effort. You could stop here and not do any of the following tips and still strengthen your church website's ranking in Google's algorithm. However, if you're ready to dive even deeper and take your church website further, read on!
The Best Church Website Builder
Church Connect is the most user-friendly and affordable church website builder ever!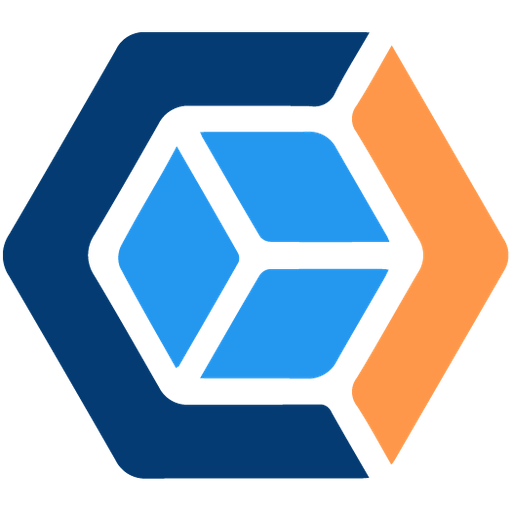 4. Create Engaging and Shareable Church Content
Content is king. To make your website worth someone's time, your church has to offer high-quality content that adds value to your visitors' time. The more time people spend on your site, the higher your site will rank in Google's algorithm.
Using Canva to create professional, engaging visual media for your church is easy and the most effective way to add shareable church content. Watch this segment of our recent livestream for an example. By the way, your church can get Canva Pro for FREE.
Church Social Media Strategy
Right now, all the major social media platforms are promoting the same kind of content - vertical video. With the meteoric rise of TikTok, all social media platforms are trying to copy their approach to keep their users.
The best part is: Your church already has the kind of content that works well for this medium. Take a short snippet of your sermon video, and share it on your church's social media accounts.
If you have a youth drama team, this is the perfect outlet for them. Ask them to brainstorm funny, entertaining, engaging videos. Then give them whatever resources they need and turn them loose. Share the videos on every platform your church has to maximize exposure.
But don't share everything on social media. A great way to get more people to visit your church website is to add content to the website that you don't add anywhere else. That way, people have to go there to see what you have to offer. This is also an opportunity to create backlinks because you will need to post a link to that content on social media to tell people to check it out.
5. Build High-Quality Backlinks for Church Websites
Backlinks are when another website shares a link to your website. This tells Google that your church website is more "authoritative", causing their algorithm to rank your site even higher.
Generating high-quality backlinks that drive a lot of traffic to your church website will honestly be difficult and not worth a great deal of effort for most churches. However, this doesn't mean you shouldn't leverage backlinks in your SEO strategy.
The Easy Way Churches Can Generate Backlinks
Probably the most effective and easiest way to create backlinks to your church website is to leverage your social media accounts. Share links to various pages of your website in Facebook or Twitter posts. Add your a link to your church website in the description of every Youtube video or podcast episode you post. If you have an account anywhere online that you use to host or generate content, use it to increase the number of backlinks to your site.
6. Maximize Website Performance and Mobile Optimization
Attention spans are short. Half of all online visitors will abandon your website if it takes more than 6 seconds to load. And over half of visitors spend no more than 15 seconds on a webpage on average. Your site has to load quickly, work well, and grab their attention or people will leave.
When using a church website platform, make sure the template you choose is optimized for mobile devices. 58% of web traffic comes from mobile devices, meaning the majority of people visiting your site are doing so from their smartphones. Your church's website needs to look good and function properly on mobile. You don't want your visitors to have to "pinch and zoom" as people use their phones to navigate your site. That will only drive people away.
Also, make sure it is easy to navigate your website. Do NOT put important information on a page that can't be found through the front page of your site. Web visitors should not have to click from page to page to page to find something they're looking for.
Side Note: Your church website needs to match your church's branding. It needs to have the same color scheme as your church, as well as display your logo prominently. Even the fonts you use on the site should be cohesive with the fonts you use in your church logo.
7. Track and Analyze Church SEO Efforts
Set up a Google Analytics account to monitor site-wide traffic. Your website content management platform probably offers analytics as well. Monitor at least one of those to track how many people are visiting and which pages they spend time on.
Organic traffic is the primary metric to measure how effective your SEO efforts have been. You can get several visitors from links on your social media page, but organic traffic means people are finding your website just by typing an inquiry into a search engine and clicking on a link to your site. This only happens if your page is ranking highly in that search term.
If a page doesn't get any traffic, consider either optimizing it further or deleting it. Pages with very little traffic essentially drag your church website down in the rankings. It may be worthwhile to cut out any online deadweight.
Church SEO Helps Local People Find Your Church
These 7 church SEO tips to improve your church website are proven ways to boost traffic and engagement and make the investment your church has put into the website finally worth it!
By adding keywords, focusing on local SEO, offering engaging content, and optimizing for mobile web traffic, you can drive more traffic to your church website and turn your church website into the most effective outreach tool at your disposal. Watch as more people in your area walk through the doors of your church and tell you they found your church online!
Matt
Church Engagement