Ever wonder why some sites appear at the top of Google search results and others don't? How does Google know what webpage has what someone is looking for?
The answer is that those sites have optimized their site or that page to tell Google's algorithm that they are the top authority on that topic. The practice is called Search Engine Optimization (SEO) and is a crucial topic for churches to understand.
Churches can't ignore the importance of search engine optimization for their websites. So in this article, I'm going to talk about Church SEO, why Local SEO is the key for churches, and easy strategies to get your website to rank #1 in Google!
Leverage Your Church Location for SEO
Churches are inherently location-based organizations.
There is a community-centered component to all church ministry. Your church exists in a specific place and is called to minister to the people in that area. Local church attendance and involvement are the heartbeat of most churches.
So geographic location matters for churches.
Why Geographic Location Matters for Churches
You already know that location matters for churches. But here's a non-exhaustive list of reasons why:
Community Engagement: Your church and ministry rely on people in your community engaging in everything happening at your church.
Growth Opportunities: Proximity to areas with potential growth makes a big difference. Where your church is located determines who you can reach and how easily people can find your church.
Accessibility and Visibility: An easily reachable location ensures that members, especially those without access to personal transportation, can attend services regularly. A visible and easily recognizable location helps get people to your church.
Demographic Considerations: Understanding the demographics of the area is crucial. Churches can cater to specific groups or demographics (e.g., ethnic, age, socioeconomic). Effective church outreach requires that we know who lives around the church and seek to meet them where they are.
Mission Alignment: Your church's location will shape how you go about your mission to reach the lost.
It's easy to see that geographic location influences so much of your church's life and work.
Why Geographic Location Matters for Church Websites
Did you know it matters for your church website, too?
Your church's location needs to factor into what you put on your church website. This is how you can ensure that your church's website is listed at the top of a Google query.
Here's some good news: Your church doesn't have to compete with every other church for people's attention. You just have to outrank the churches in your immediate area.
How people find churches online
As church leaders navigate today's ever-expanding digital landscape, there are some important questions we have to ask: Why does my church's website not appear at the top when someone searches "churches near me" but others do? How do I get my church's website to appear first?
When people look for a new church, many start by hopping on Google or Google Maps and searching something like "churches near me" or "churches in [name of town]" and look at the map to see what churches are within driving distance.
So you only have to optimize your church website to convince Google your church website is the best one to recommend to people in your surrounding area.
Read our "How To Put Your Church On Google Maps" post to learn more.
Understanding Local SEO Basics
Let's quickly cover what SEO is, how it differs from Local SEO, and why your church needs Local SEO.
What is SEO?
SEO stands for "Search Engine Optimization", which refers to making your website stand out from all the other websites so that it shows up at the top of the first page of a Google search.
For most websites that are trying to rank #1, SEO includes:
Your church website can certainly benefit from these things. But here's the good news - You don't have to focus on those things to improve your church website SEO! The best bang for your buck is Local SEO.
Local SEO vs General SEO
Local SEO differs from General SEO in its focus.
Local SEO focuses on getting a website to rank for a specific locality.
General SEO is about getting a website to rank nationally or even globally.
By now, you've begun to see that General SEO isn't what you need for your church website. Localized content is what truly matters for getting your church listed at the top of search engines like Google.
So let's talk about local church SEO.
Why Your Church Needs Local SEO
Local SEO is the process of making your website target people searching in your immediate area.
For churches, Local SEO is the key. You don't have to worry about your website competing with church websites on the other side of the state. Just the ones in your neighborhood.
Local SEO is all you need to boost your church website visibility. When people search "churches near me" in Google, the service knows the location of the person submitting that inquiry. It's not going to recommend a church several hours away. Google will simply provide a Google map with local churches.
Creating a Google My Business account for your church will go a long way in helping people find your church.
Benefits of Local SEO for Churches
Boosting your church's website has several benefits:
Increased Visibility in Google Searches - Being optimized for search engines makes your website appear when people look up churches in your area.
Community Engagements - By being more visible online, your church can better engage with your community.
Higher Website Traffic - Local SEO will bring more traffic to your church website, leading to increased awareness of your church in your community.
More Positive Reviews and Testimonials - Positive reviews and testimonials can boost your church's credibility within the community.
People searching for local churches won't find your church if your website isn't optimized for local searches. So let's cover the 5 top strategies for local church SEO.
Need to Build a Church Website?
Church Connect is the free church website and church app built right into ChurchTrac.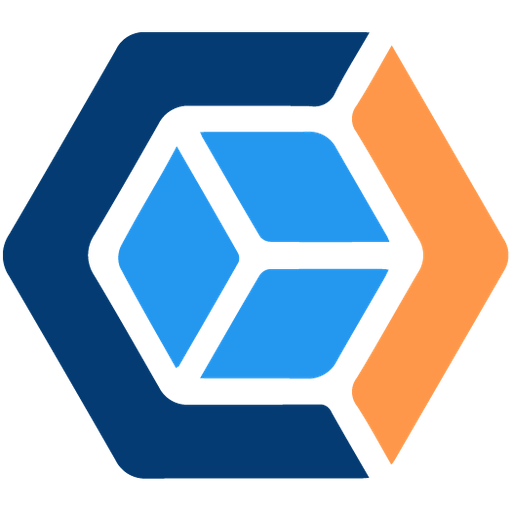 5 Key Local SEO Strategies for Churches
These SEO tips will go a long way to get your website to rank well in a Google search and bring more traffic to your site.
1. Google My Business
Claiming, verifying, and optimizing your church's listing on Google is the #1 way to boost your ranking in a Google search.
Create a Google My Business profile. Add your website URL, photos of smiling faces people will see when they visit, and encourage members to leave a positive review. All of this will greatly improve the chance that your church will show up first in a local Google search.
Watch our video below to learn more:
2. Local Citations
Ensuring the church is listed in local directories and on relevant websites.
There may be local directories in your area that can list your churches for others to look up.
Here is a directory for businesses in my area. They offer listings for "Charities" and a few savvy churches are listed here for locals to find.
This is an easy way to get your church's name out there. If your town has a local directory, a quick Google search is all you need to find it.
3. Reviews and Testimonials
Encourage congregants to leave positive reviews anywhere your church is listed online. It's especially important to have lots of positive reviews on your Google My Business profile because that helps Google know your church should be promoted above all the others.
Reviews by members are free church marketing and will help your church in the long run.
What if we get a bad review? - I get this question a lot. DO NOT stress over bad reviews. If it's clear a negative review was left by someone who never visited and is being dishonest, Google is pretty good about removing such reviews. If it's a genuinely disgruntled visitor, the best thing to do is reply to that review with love and grace.
4. Localized Content
Most church leaders add church events to the website. But let's take your church's SEO potential even further.
If there are other events happening in your area that your members might attend, add information about them on the church website! This will draw a lot of traffic to your site as other locals try to look up information about that event.
The names and details about the event are the keywords people use to search for that event online. By posting about those events and developments, you can grab some easy keywords and phrases that bring more traffic to your website.
Some of the best SEO keywords for churches have to do with local events, concerns, and developments.
5. Mobile Optimization
Make sure the church's website is accessible and user-friendly on mobile devices, given the increasing trend of mobile searches.
Over 55% of web traffic is on mobile devices, meaning a smartphone is what most people use to find things online.
It's crucial that your church has a website and app that is optimized for mobile devices. This will give potential guests who visit your church website a good experience as they're searching for a church online.
Challenges and Misconceptions About Church SEO
The worst thing you can do is brush church SEO aside as something only megachurches need. Every church of every size needs to take advantage of this opportunity.
If you're new to SEO, it may seem overwhelming at first.
This may take some work at first. Combing through every page of your site to find opportunities to optimize it can take hours. But knowing more people in your area will find your church will make the time and effort worth it.
Church SEO Will Reach More People
Local SEO is pivotal for your church.
If you're looking for an easy way to get the word out about your church, look no further than Local SEO. By adding localized church SEO keywords, making your site mobile-friendly, and getting positive reviews, you can improve your church's search ranking and reach more people.
Matt
Church Engagement