With ChatGPT becoming more popular and helpful, many pastors are looking for tips and guidance for ChatGPT sermon prep. If you're one of those pastors, look no further! Here is the complete guide for ChatGPT sermon preparation.
In this post, I'll share the 11 ways pastors can use ChatGPT when writing sermons, share tips and best practices to use the program effectively, as well as cover the limitations of ChatGPT and other AI tools.
But first, let's cover two fundamental questions: What is ChatGPT, and should churches use it?
What is ChatGPT?
ChatGPT is a "neural network learning model" that has been trained to write and converse like a human. ChatGPT was developed by OpenAI, which used 175 billion machine learning parameters as they trained the program. They fed their machine billions of articles, posts, papers, and other written work on the internet to teach it how to communicate like a human.
Bloggers use it for new post ideas, marketers use it for great ad copy, and many people are using it to translate text from one language to another. As OpenAI releases updates and new models, the capabilities grow, making Chat GPT a more useful tool for more people.
If you haven't tried ChatGPT yet, go ahead and open a chat with a prompt like "Write a short sermon on the topic of "adoption into God's family" based on Ephesians 1:5" and watch it go. You'll quickly see why a pastor might find this program useful.
But just because AI programs can write a sermon, does that mean you should use it?
Should Pastors Use ChatGPT to Write Content?
Smart leaders will have ethical considerations while using this program: Is using AI programs the same as plagiarism? Can I trust the results to be truthful and accurate? Do I risk damaging the trust my people place in me and my organization when I use artificial intelligence in my work?
Pastors have to weigh those same considerations. But they also must go further by asking themselves this: What are the risks of relying on technology to do the incarnational work of ministry? Where is the line between using these tools as aids and them replacing God's image within in-person relationships?
Ministry leaders can use AI tools in lots of different ways. Check out our How Can Churches Use AI Technology? article to learn about other resources that could benefit your church, as well as read a word of caution. No matter what, you will have to decide for yourself if these tools are right for you and your church.
Your ChatGPT Sermon Prep Partner
How many hours do you spend each week on reading, studying, and writing your sermons?
According to Lifeway Research, pastors spend an average of 13.8 hours each week on sermon prep. That's almost 35% of a normal 40-hour work week! And this work is done in addition to counseling, visitations, planning church events, and everything else you do every day.
The challenge of preparing great sermons is manifold. Your sermon needs to:
be memorable
speak to your people's immediate context and needs
convey deep theological truths
move your people toward action and contemplation
do all of this within 30-60 minutes!
Many pastors have looked to various tools and resources to streamline their studying and writing processes. For instance, Logos Bible Software has utterly transformed Bible study for ministers around the world in a positive way! And the tech industry is full of programs to improve your writing, presentation, and public speaking skills.
AI programs can be just like other resources you use to assist you in sermon prep and other ministry activities. The danger comes when we look to technology to replace the work only Spirit-filled humans can accomplish.
Ultimately, Chat GPT can be a helpful sidekick in the work that you do (like writing sermons), but it is not a replacement for a pastor's creativity, wisdom, or insight. Whatever you do, don't use it as a crutch.
Below are the 11 ways ChatGPT can be used as a powerful ally during your sermon preparation as well as tips for how to use it effectively:
11 Ways Pastors Can Use Chat GPT to Help with Sermon Writing
These are the 11 ways pastors can use ChatGPT to help with writing sermons, plus a cool BONUS way:
Find Sermon Inspiration
If you're the pastor of a small church, you're probably doing most of the work that needs doing all on your own. That leaves less time to plan ahead or prepare your sermons more than a few weeks in advance.
ChatGPT can give you inspiration for future sermons by giving you topics or sermon titles! If you already have a topic or verse in mind, add that to your prompt and ChatGPT can feed you dozens of ideas to get you started.
Make Enhanced Sermon Outlines
Once you know your sermon topic and passage, you can ask ChatGPT to help you structure your thoughts by providing a sermon outline, complete with headings, subheadings, and bullet points. This will also streamline your sermons to give them better flow and composition.
A task that normally takes 30 minutes now takes less than 5. Hallelujah!
Captivating Sermon Titles
Your sermon title has to stand out, grab people's attention, and be memorable enough that someone can recall it hours or days later. That's a tall order!
If you're like me, you need some help adding captivating, attention-grabbing titles to your sermons. You can use ChatGPT to generate a list of options for your upcoming sermon or sermon series in seconds. You can add parameters to your request like "humorous", "witty", or "serious" to guide the responses toward your desired result.
Memorable and Timely Sermon Illustrations
One of the most effective ways to convey a point or a truth is to package it within a story. Humans love stories and anecdotes. But it can be tough to come up with absorbing sermon illustrations week in and week out.
If you're looking for a story, metaphor, or illustration to drive the point home, ChatGPT can not only give you great ideas but can write the entire script for that illustration.
Lists of Verses Around a Topic
You probably have a main passage or verse for a sermon already. But it's important to round out the sermon with more passages so that you and your congregation hear the full council of Scripture.
In the past, I would head straight to Google and search something like "Bible verses about adoption", then have to sift through a wall of links to find useful verses. ChatGPT is the superior tool for this, because it will compile all of the relevant verses together, even in different Bible translations, saving you an enormous amount of time.
Because OpenAI trained its neural network on the Bible, you can prompt ChatGPT to give you lists of verses about a certain topic. This helps shorten the research phase of your sermon prep significantly.
Sermon Planning
One of the best gifts you can give yourself as a pastor is a sermon series.
Why? Because it takes the stress of figuring out what to preach each week. If you're preaching your way through a book of the Bible, you already know what the next sermon is about because you just pick up where you left off the previous week!
But that doesn't mean sermon planning is easy. You still have to map out the topics you'll cover, the focus of each week, and the overall flow of the series.
Plot an entire sermon series or schedule the next few months of sermons using ChatGPT. It can go so far as to give you sermon ideas for each Sunday in a series, give you a focal passage for each sermon, then plan when you preach them.
Topic Research
My favorite use for ChatGPT is treating it like a conversation partner by employing the Feynman technique. This is where you build your knowledge base on a topic by discovering knowledge gaps.
This is where ChatGPT's programming really shines. OpenAI not only trained it to know a lot of data but to communicate it in a conversational style. So you can have a back-and-forth dialogue that feels very natural.
Start a chat by telling the program you want to have a discussion to further your understanding of a topic and tell it to ask you probing questions. As it asks you questions, you'll discover how much you know about the topic and where you need to focus your study.
Check Grammar
The goal of your sermon is to grab your congregation's attention to impart theological truths. But poor grammar can distract from the points you're trying to convey.
If you have your sermon completed, ask ChatGPT to assess the grammar. ChatGPT can smooth the rough edges it finds in your outline or script so that you can preach with confidence, knowing that your communication is easy to understand.
Text Translation
ChatGPT knows a whopping 95 languages. And OpenAI adds new languages in their continuous updates. That means you can use it to translate your sermons to another language to share the Gospel with more people. Watch as language barriers fall like the wall of Jericho thanks to ChatGPT's language training!
It can also translate Greek and Hebrew. This means you can use this tool to better understand the original languages of Scripture, helping unlock a deeper understanding of the text.
Sermon Video Captions
Youtube will automatically produce captions for your sermon videos. But if you've ever watched your church's services online, you know this feature isn't the most accurate transcriber of your speech.
OpenAI has another tool they offer called Whisper. You will need some coding experience to install and run it. But if you or someone in your congregation has the know-how, it is well worth the time to set it up. Here are some helpful Whisper setup instructions to get you started.
The best part? It's free.
Concise Sermon Summaries
If your sermons are posted to Youtube or other social media platforms, creating a concise summary of the sermon will help increase the video watch rates. They help Google know when and where to promote it, and it lets your audience know what they're in for.
But a sermon summary can be added anywhere! You can include it in your email newsletter, use it in the sermon notes in the church bulletin, and anywhere else people may encounter the sermon.
Use this for discussion guides, social media posts, church bulletin, newsletter, etc.
BONUS: Sermon SEO
After doing some keyword research, you can then feed those keywords to ChatGPT along with your sermon summary or outline, and the chatbot will hand you an optimized version of that content.
Use that in your Youtube video description and blog posts on your church's website. If you have a page on your church website for past sermons, add that as a description for each one and watch your website's organic traffic grow!
This Chatbot Can Write a Lot For You!
ChatGPT can give you a lot of great content. With a little prompt engineering on your part, this program can streamline your sermon preparation, enhance your sermon quality, and give you more time to spend on other things.
You may not use ChatGPT for all the above aspects of sermon preparation. That's okay! But no matter what your sermon workflow looks like, Chat GPT can become a helpful sidekick in your ministry.
The Limitations of Chat GPT
For now, ChatGPT only contains a partial selection of the collective knowledge of the internet. This is both the power of this tool and its limitation. It's more knowledgeable on certain topics than you and I, but the internet is filled with nonsense. Therefore, so is this program.
ChatGPT will not write a truly compelling sermon. You can ask it to write a sermon about any topic, but it won't ever be a sermon that will convince anyone to believe and follow Jesus. No matter how good you get at prompt engineering, a sermon by a chatbot can't replicate the passion of actual preaching.
Not to mention, ChatGPT and other AI tools cannot help you at all with the more serious work you do: Counseling, building relationships, helping a member handle tragedy, etc.
The Technical Limits
Though OpenAI has trained the program via massive troves of data, the answers ChatGPT spits out will not always be truthful or accurate. Always verify the results against your knowledge and research.
ChatGPT is very knowledgeable about the Bible but is not a theologian or scholar. The ideas it provides will not have the depth or insight necessary to convey deeper truths. What ChatGPT gives you can help you structure your ideas or offer creative inspiration, but it is still up to you to offer your people a word from God.
Also, OpenAI trained the program using information from the year 2021 and before. That means ChatGPT has not been trained on more recent information, so the answers you receive may also include out-of-date material.
You can read more about the technical limitations of the program on OpenAI's website.
How to Use Chat GPT Effectively
Below are helpful tips and information on how to use ChatGPT effectively for sermon writing:
Understand the Capabilities of ChatGPT
Using ChatGPT effectively first requires that you have proper expectations.
ChatGPT knows nearly 100 languages, can converse with you in a way that feels almost human and can process information at nearly lightning speed. With only a little direction from you, it can help you process and organize your thoughts, share new information, and help you find just the right way to say what's on your heart. And it will do all of this so quickly that it can potentially save you a lot of time each week.
Understand the Limitations of ChatGPT
Knowing the limitations of ChatGPT is the other side of the coin for having proper expectations.
Don't go into this program thinking you can just type "write a sermon" and get something great. It's only a machine. And despite its vast knowledge, it needs guidance and input from you before it can give you worthwhile results.
ChatGPT's responses can be repetitive, shallow, and fail to capture the fullness of the Biblical truths you are tasked with sharing.
Detailed Prompts Get ChatGPT to Write Great Content
Typing something simple like "Write a sermon outline on the importance of prayer" will only yield very generic and shallow results. But that's because your request is generic. To be effective, you have to guide the program toward what you need.
I have found this video to be a very good example of how to "stage" ChatGPT to give you great content.
Keep Trying
This program will try your patience. Getting ChatGPT to spit out worthwhile content doesn't happen right away. There are three reasons why:
It takes a while to learn effective prompt engineering. This is a skill that takes time to develop. There are people whose entire job is to do prompt engineering for companies, don't feel embarrassed if you don't pick it up right away. Keep practicing until you feel like you've mastered the process.
It can take a few tries before you retrieve something worthwhile and useable from the program. If you've staged the program well and still don't get what you need, keep conversing with the chatbot until you do.
You have to experiment with different ways of using Chat GPT to find what works best for you. This tool is really great at sounding intelligent, but it's not enough to impart theological and moral guidance to your congregation. It doesn't carry the passion of actual preaching. So you will have to try different uses that fit your needs and complement your work.
Do NOT Rely On It
ChatGPT and other AI tools are only supplements to your creativity, insight, and passion. Just like social media networking can complement but not replace in-person connection, artificial intelligence is an excellent aid for study and preparation but a chatbot can't preach a sermon. Your people come on Sundays to do more than learn about God, but to hear from God. God's word has been mediated through human beings throughout history. Artificial intelligence won't change that.
You can certainly ask ChatGPT to write a sermon and it will comply. But a sermon written by ChatGPT will never convince anyone to come to Jesus, because a chatbot isn't Spirit-filled.
Do not rely on Chat GPT as a crutch. The real work of ministry is done by and through you, not a program.
Software Church Leaders Can Rely On
ChurchTrac is made by church leaders, for church leaders. Choose a church management software you can count on!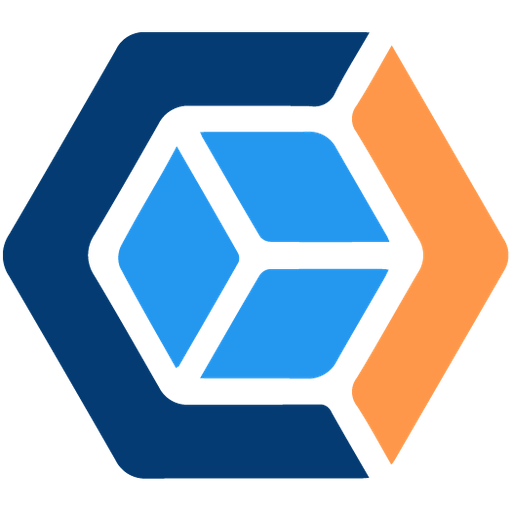 Use ChatGPT to Generate Ministry Content
This program is a beneficial tool for crafting great ministry content and saving you hours. You can use it to offload the menial aspects of sermon writing, like producing outlines, looking up verses, and adding catchy titles. You may even find that it helps you enhance your sermon writing and improve your connection with your congregation.
But while Chat GPT is a helpful sidekick for writing sermons, it's not a replacement for your creativity or wisdom.
Give it a try today and see what all your pastor friends have been talking about!
Matt
Church Engagement