Church presentation software has become an essential tool for modern churches. It enables worshipers to easily follow along in worship services by displaying lyrics, sermon slides, videos, and Bible verses. However, with so many presentation software options available, choosing the right one can be challenging for church leaders.
This ultimate guide will provide an overview of the essential features of church presentation software, compare the top options for 2023, offer tips on choosing the right software, and provide best practices for using it effectively.
Gone are the days of PowerPoint slides for displaying song lyrics and sermon points! Modern worship presentation is here thanks to the software options below. Keep reading to learn which worship presentation software solution is right for your church.
Why use church presentation software?
Churches and ministry leaders have been spreading the Gospel for centuries without the aid of software or other presentation tools. However, in a media-saturated age, it helps to have a visually compelling way to share the Gospel message.
Church presentation software gives you the ability to easily craft a visual component to your message. While church leaders have been using slideshow programs like PowerPoint or Google Slides for the past couple of decades, more powerful programs are available for you to use in your liturgy.
The main focus of any software for churches is that it helps you accomplish your mission. Having these features in presentation software will make creating a worship experience for your church service simple and easy, saving you time and frustration. These features will also help you craft a professional-looking presentation, helping you deliver the Gospel in a way that is memorable and visually compelling.
Key Features of Church Presentation Software
Each presentation software offers a unique user experience and a blend of features. The best church presentation platform depends on your church's needs and budget. But look for one that at least includes these features:
The key features
Customizable service templates, so you don't have to reinvent the wheel with each service you create.
Scripture database to add Bible verses to sermon slides
Free worship song lyrics library to add to worship slides
Multimedia player to play audio and video files
Stage display so the speaker knows what's on screen and what's next
Customizable slides and slide layout
Sermon outline import
Drag and drop to quickly format your lyrics and Bible verses
Free media library
CCLI SongSelect integration to import songs
Multi-screen or multi-display
Remote control via tablet or smartphone to control your presentation. This allows you to keep track of the presentation for better flow.
Supports timed loop of slides
App for iOS and Android
Most presentation software platforms include features not on this list. Our recommendation is to read reviews, watch tutorial videos, and check each company's website to get the full picture of what each program offers so that you can make a fully informed decision.
Comparison of Top Worship Presentation Software Options
Below are the top 5 church worship presentation software options.
ProPresenter is an all-around presentation software for live events. It was originally built specifically for churches, but is now the premier presentation software used by concert venues and top stage production companies. It works on both Windows and Mac OS. It "seamlessly displays lyrics, slides, and media, making high-quality live productions easy." It also comes with an iOS app and Android app for remote control of the presentation.
It has cloud integration for sharing content with the rest of your leaders. As for worship-specific features, ProPresenter has a scripture bank, lets you import from SongSelect, and has an extensive built-in media library. For an additional fee, you also get access to their ProContent media suite. It also comes with an iOS app and Android app for remote control.
Pros of using ProPresenter
Though the cost is steep, the price tag is only a one-time fee. Meaning you won't have to pay again for the software
It's used by sporting events, concerts, trade shows, and other large outlets. It's arguably one of the best presentation solutions you'll find
For an additional fee, ProPresenter offers live streaming as well
Add Bible verses to your sermon slides quickly on the fly.
Cons of using ProPresenter
Cloud-sync costs extra
Support for PC lags behind their support for Mac
Memory hog. You will need fairly up-to-date hardware to run this program on your computer.
Pricing starts at - one-time fee of $399, use it forever (though you do have to pay an annual fee for future updates). However, they charge $999 to download it on multiple computers.
EasyWorship's user interface is very intuitive. Easily navigate between tabs for songs, Bible verses, media, and presentations. It's not as robust as other options on this list but contains the essentials in the "Key Features" section above. They also offer unlimited support at every price level, which is something some other programs don't include.
For broadcasting, EasyWorship supports: NewTek Tricaster AirSend, Blackmagic, NewTek NDI, and Alpha Channel.
Pros of using EasyWorship
Multi-screen support
Stage view
Very affordable
Unlimited free support
Web based church presentation software, meaning it can be accessed from anywhere
Cons of using EasyWorship
Only available for Windows OS
Isn't as feature-rich as Faithlife Proclaim or PropPresenter
Pricing starts at - $15/month
MediaShout is a very robust worship presentation software packed with more than just the basic features. It offers lots of customization options, such as interface language, light/dark mode, and you can even customize the layout.
Speaking of layout, they offer a "Volunteer Mode." When activated, your volunteers can control the service presentation with a simplified layout but are restricted from editing or changing the settings. No more accidentally removing slides mid-service!
At $179/year, they have one of the most affordable programs. However, this price is for their basic version, which is rather limited. To get their full package, they charge $399, just like ProPresenter.
Pros of using MediaShout
Extensive customization options
Integrates with Dropbox, SongSelect, PowerPoint, and other great tools
"Volunteer Mode" is a basic interface you can give your volunteers, limiting their editing controls (so they don't accidentally break anything)
Highly-rated support
Cons of using MediaShout
No Android app for remote control
As pricy as ProPresenter, yet arguably not as powerful or robust
Pricing starts at - $179/year for their basic plan
What makes Proclaim an attractive option is that they don't charge per user or per computer install. They allow you to add as many members of your team and access the software from any computer. The account is cloud-based, so all of your work is synced across everyone's account. Because it is subscription-based, you can cancel anytime.
As a Faithlife product, you can access many of the resources Faithlife offers church leaders. Your Logos Bible Software account links directly to your church presentation software, making it easy to build service presentations as you study and prepare your sermon.
This may be the most well-rounded church presentation tool on the market. Being a part of the Faithlife product suite means it connects to many other amazing ministry tools, including an extensive media library.
Pros of using Proclaim
Unlimited users and license keys
Integrates with SongSelect, Logos Bible Software, and more
CCLI Song Reporting
The largest media library of all the options
Cons of using Proclaim
Faithlife has recently had to retire several programs they offer. Hopefully, Proclaim will never be put on the chopping block.
Their packages get expensive, even for small churches
Pricing starts at $199.99/year
Their name used to be "Worship Extreme". Their program is the most modern-looking of all the options.
The best part of this program is that it also includes a worship planning and scheduling feature, as well as stage displays for your musicians to use during their worship setlist. That makes WorshipTools a fully rounded-out service planning and presentation software.
They also feature polls and questionnaires for your congregation, making your services even more interactive.
Pros of using WorshipTools
Their the only non-open-source program that offers a FREE plan
Very clean and modern interface
Very affordable. Even their free plan includes access to their Presenter, Planning, and Music Stand features.
Cons of using WorshipTools
Not as powerful as some other options
Pricing starts at - Limited FREE plan, $162/year paid plan
Open Source Worship Presentation Software
Yes, there are FREE church presentation software choices out there. Some are either well-maintained or at least have a healthy support community that can help you manage the program after installation. However, be aware that some open source presentation software programs have been abandoned and have no community support. Research before you download.
Below are the top free church presentation software options to choose from.
OpenLP is an open-source project that is well-maintained and supported, with a comprehensive user manual and user community. This presenter comes with the features you need out of the box. However, if you or someone in your church is a developer, you can add features of your own to customize it and make it exactly what you need.
Integrations with PowerPoint, PowerPoint Viewer, LibreOffice Impress on Windows and Linux, and VLC, means you can manage the presentation and stream with the tools you already use.
Pros of using OpenLP
It's free!
Well-supported
Fully customizable (with coding knowledge)
Cons of using OpenLP
Need coding knowledge to get it to work
Can be buggy, laggy, or feel clunky and unrefined
Quelea is a well-supported and maintained open-source presentation software for churches. They offer an impressive variety of import options, so you can bring all of your content from other programs to use in this one. You can even record your sermons through the program.
Pros of using Quelea
It's free!
Extensive user manual and support options
Almost any Bible translation is supported
Cons of using Quelea
Limited media library
Outdated look and functionality
Note: Don't let the fact that these are FREE software lead you astray, though. You have to be rather tech-savvy to use open-source church presentation software. These options typically aren't supported and require either heavy-duty hardware or a lot of programming know-how to manage. If you or someone at your church has the expertise and resources to do this for your church, this is a great option. Otherwise, a fully-supported paid option is the best way to go. Read our "Best Free and Open Source Church Apps" post to learn more.
How to Choose the Right Church Presentation Software
There are 4 main considerations when choosing a church presentation software package. This list is not comprehensive, so I recommend you write down your own priorities as well. But no matter your unique situation, your list must contain the 4 topics below:
Budget
Your church's budget will be the biggest determining factor in what you choose. Some options are very affordable, like EasyWorship. Others will be more robust, but cost more, like ProPresenter. If your church can't afford the most expensive and robust option, don't sweat it. All the options in this post will elevate your church's worship presentation significantly.
Check your church budget to know exactly what your church can afford before making a purchase. Need help creating a budget for your church? We have an article to help you!
Features
Read the "Key Features" section above for a concise list of the basics you should look for in church presentation software. But keep in mind, you may need features that are unique to certain platforms. If that is the case, knowing this will help guide your search. Which features are most important is up to you.
Pro tip: If you have friends in ministry that use different worship presentation software, ask them to give you a peek so you can see what these features do and determine if they're really necessary for you. Each company's website is great at selling its features as "must haves", but may not actually be something you truly need. Hands-on experience will help you figure out what you need and what you don't.
Ease of Use
Ease of use ultimately depends on your level of tech-savviness. EasyWorship and Faithlife Proclaim are highly rated as user-friendly. ProPresenter is a more powerful and feature-rich tool but comes with a learning curve. And the free presentation software options listed above cost nothing to download, but will cost you time to set up and learn.
Make sure the worship presentation program you choose meets you where you are to avoid frustration. The less time you spend learning the software, the more time you can devote to crafting awesome services!
Pro tip: Like the second item on this list, it's best to get hands-on experience or watch tutorial videos online to see for yourself how simple or complex the user interface is and how easy it is to learn and use the tool you are considering before making a purchase.
Compatibility
This one gets overlooked by most ministers, but you'd be surprised how important it is: Your church presentations software needs to be compatible with the other software programs you use.
For example, the program needs to have integrations or import options with things like SongSelect, Canva, and your favorite Bible software. Cross-compatibility with these programs means you can work seamlessly across all the programs you love while creating a great service presentation.
Another prerequisite is compatibility with your preferred operating system. For instance, EasyWorship only supports Windows. If you use Apple products, you will have to choose another program.
How to choose
No church presentation solution is perfect, but the one you choose will sit in the sweet spot between all four topics of consideration.
When researching the options, keep your list of priorities with you and check them off as you go. If one of the presentation programs meets your needs and your budget, congratulations! Your research is over!
Note: You may choose to prioritize one topic over another. For instance: If your church's budget is tight, it may force you to choose a program that isn't as cross-compatible as another program.
Schedule Your Volunteers
Schedule church presentation software volunteers and everyone else quickly and easily with ChurchTrac Worship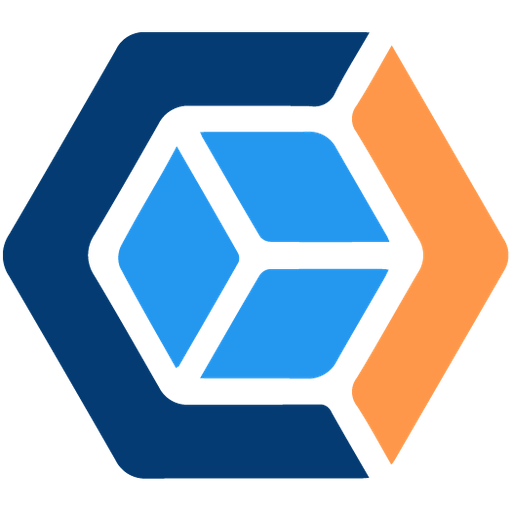 Best Practices for Using Church Presentation Software
As you use your church presentation software, following the below best practices will ensure you have a positive experience:
Use high-quality image and video files
When adding slides for Bible verses and sermon points, use high-quality media. These images will be projected onto a big screen, so they need to be a large file size or else they will look pixelated or grainy. A program like Canva gives you multiple options for downloading your images, we recommend you download them as PNG files for worship or sermon slides.
Prepare in advance
Ideally, you would want to have the slides loaded into the presentation software two weeks in advance to avoid pushing them to the last minute. Also, two weeks gives you enough time to make changes and communicate those changes to your team.
Speaking of your team...
Train your team
Once you learn the ins and outs of the church presentation software you choose, train volunteers on how to run a service, troubleshoot, add new slides on the fly, play or pause media, etc. These skills will be invaluable one day, so make sure your people know how to use the software as well as you do (or better).
Save a backup
Accidents happen. Files can get lost or deleted or someone can accidentally make a change to the slides.
It's wise to always backup your work. When you are done creating a service in your worship presentation software, download or export the file to at least two devices. That way you can quickly restore everything in case of emergency.
What is the best church presentation software?
The best church presentation software is the one that fits your budget and your level of tech-savviness, as well as helps you share the Gospel. In addition, it needs to connect to the software tools you already use and have features that you need. Above all, the software needs to serve you as you serve and lead your people.
Ask pastors and church leaders in your area what they use and go with their recommendations. Also, many of these software companies have user forums or social media groups you can join to ask questions. You can also join our Facebook group to ask thousands of ministry leaders around the world what works for them.
Matt
Church Engagement